12 Local Small Businesses We Love
Supporting small and local is an important part of what we do here at The List. Since the beginning, we have endeavoured to bring you our latest finds and showcase many of the local businesses and makers on the island. Most recently, we invited a group of them to host honesty stalls at The List LIVE. For those who couldn't make it, here is a list of the small businesses we chose, plus a couple extra for good measure.
Many of these local creatives started their businesses as a side hustle, finding time alongside their work and family commitments to follow their dreams and develop their passion projects. For some it's now a full time business, allowing them the flexibility to do what they love and live their best lives. You'll find some selling on honesty stalls kerbside or at the many markets and events that take place throughout the year. Others have taken it up a notch and sell online too.
Find inspiration on our list.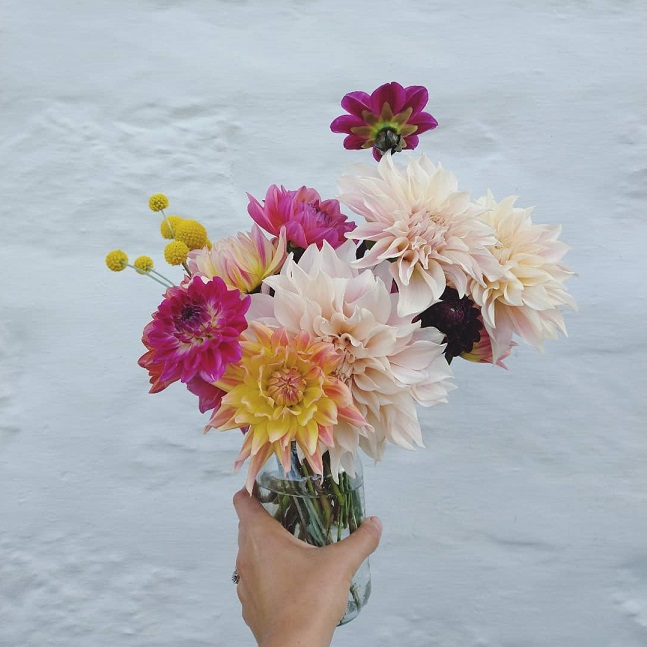 1. Jamblin Flower Farm
Jamblin Flower Farm ticks a lot of our boxes. Their seasonal flowers are all grown locally from seed, with a focus on sustainable and natural methods, like using vraic from the beach rather than artificial fertiliers. They don't use pesticides, believing that 'the occasional hitchhiker in your bouquet is a small price to pay for working with the magic of nature'. And you really can tell the difference - their blooms smell good for one thing. Oh, and it goes without saying that they look great too, whether you're looking for a small bunch of flowers from their hedge stall or a wedding bouquet.
The List Loves: We can't resist a freshly picked jam jar posey full of wild flowers.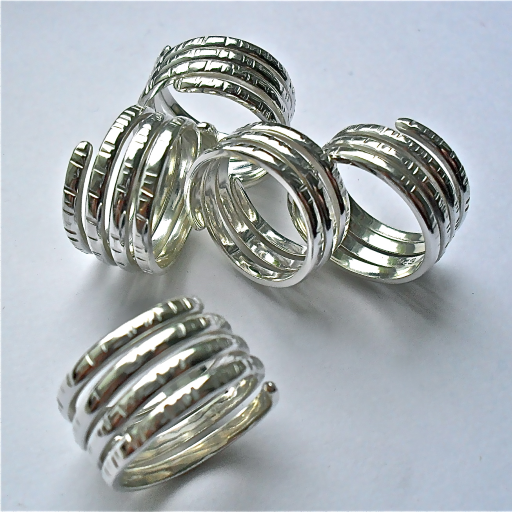 2. Athene Sholl Jewellery
Life is always better when you're wearing fabulous earrings. That's the Athene Sholl team motto and they live, work and play by it. You'll see Athene down on the beach after a day in the workshop, on the look out for inspiration for her jewellery creations which are inspired by the beauty of the natural world. We found out more about Athene's bespoke creations and her passion for recycling - all in a list of course - when we spoke to her for our Love Local series recently.
The List Loves: Athene's semi-precious bracelets each use stones boasting a variety of healing properties from calmness to fertility - and they look great too.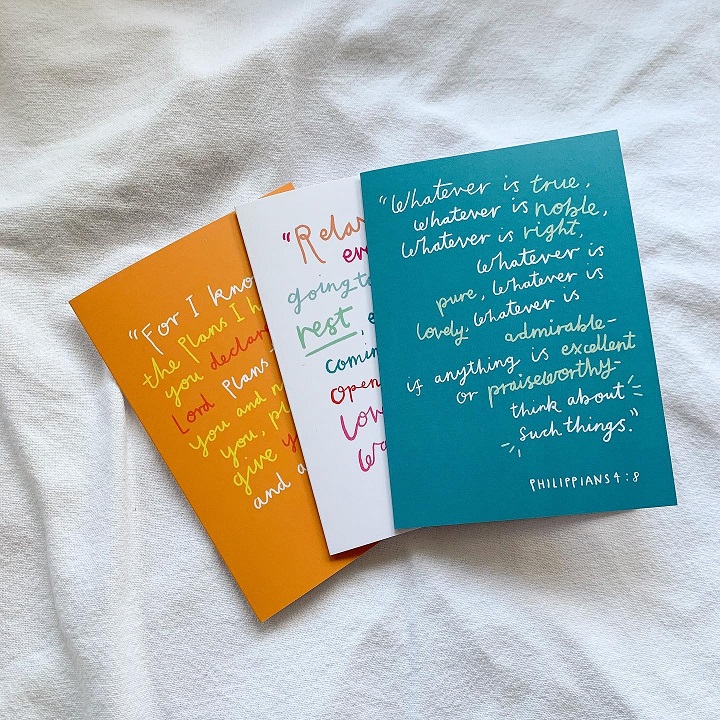 3. Ems Le Tocq
Greeting cards and bespoke prints are Ems Le Tocq's thing, and she illustrates them using bold and colourful designs. She creates cards for every occasion, and her designs often feature Guernsey references and sayings. If you haven't done so already, catch her Instagram reels. Ems goes that extra mile, matching her outfits to her cards as she spins and twirls around to show her collection of unique and fun designs on social media.
The List Loves: Cards with a few words in Guernésiais are a special way to keep in touch with family and friends off island, delivering a ray of Guernsey sunshine around the world by good old snail mail.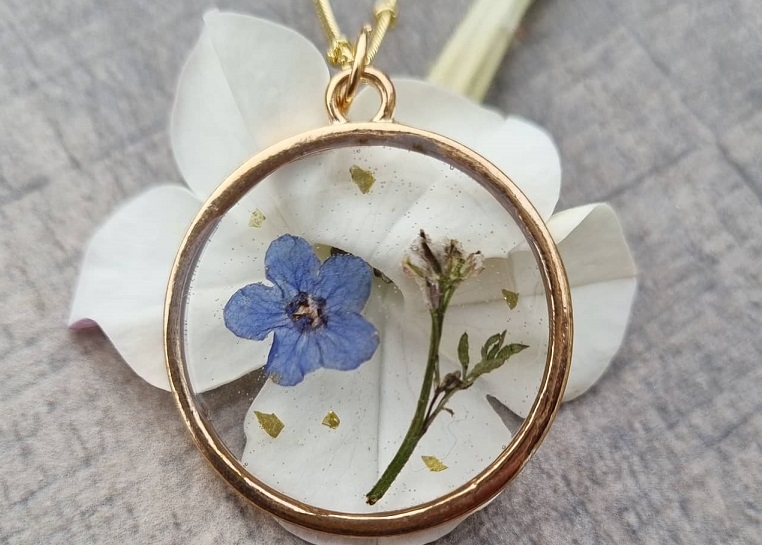 4. Willow and Bloom
The idea behind Willow and Bloom designs is to bring a piece of nature indoors. Founder Amelia experiments with flowers and fauna from her garden and the lanes around her home to create bespoke jewellery and gifts. Sustainability is at the heart of her range, even printing her thank you notes on wildflower seed paper. What's not to love about that? Amelia chatted with us last year for our Love Local series... and we've decided we all need a Frizzle Pekin Bantam chicken called Alan in our lives. Read Amelia's story to find out more.
The List Loves: Amelia makes commissioned pieces for weddings and other special occasions, capturing flowers in jewellery or frames. Such a lovely way to celebrate a key moment in your life.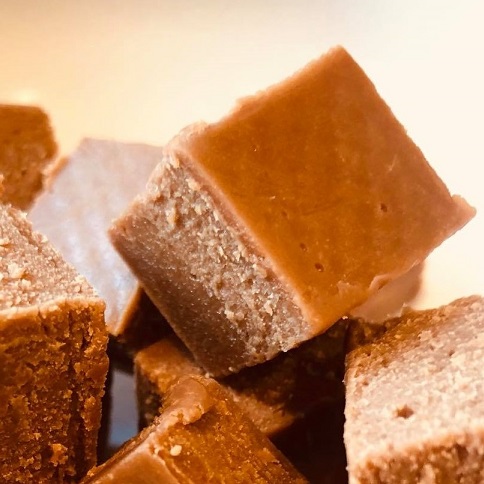 5. Hudge
You may have noticed that we're fans of local artisan Mrs Hudge here at The List. We first met local mumpreneur Julia, aka Mrs Hudge, when we launched our first ever Love Local series, sharing the story behind this local sweet sensation. With a contactless payments system, Hudge is revolutionising the local hedge veg scene and making it easy for us to support the old Guernsey ways in the 21st century. But it's not just about convenience. With so many seasonal and innovative varieties of fudge alongside traditional favourites, it's all about the taste.
The List Loves: All of it. But classic vanilla is a great treat.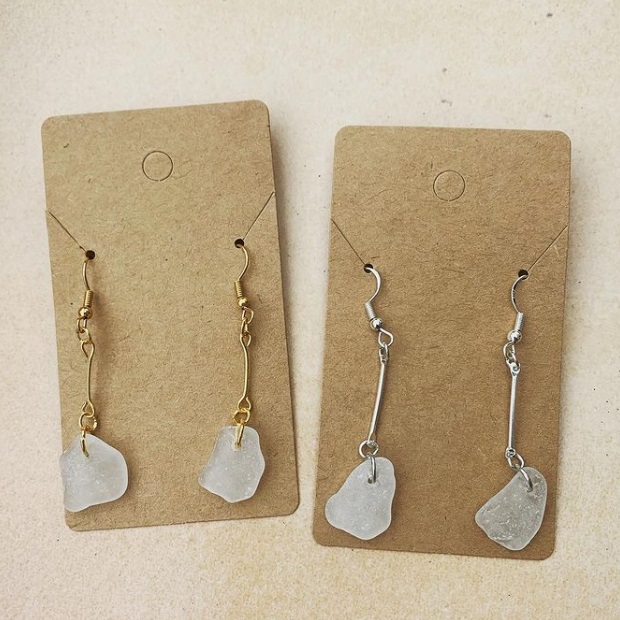 6. Blue Belle Designs
A barber by day, Danni brings her creativity home and spends her evenings making and creating… when she's not running around doing her mum taxi duties. Danni handcrafts jewellery, accessories and seasonal gifts for Blue Belle Designs which are very reasonably priced. Her range includes gorgeous pet bandanas and here's a little known fact: 'Blue' and 'Belle' in the brand name are her beloved family dogs.
The List Loves: We love the wristlets Danni makes for your car keys... and you can even find hair accessories to match.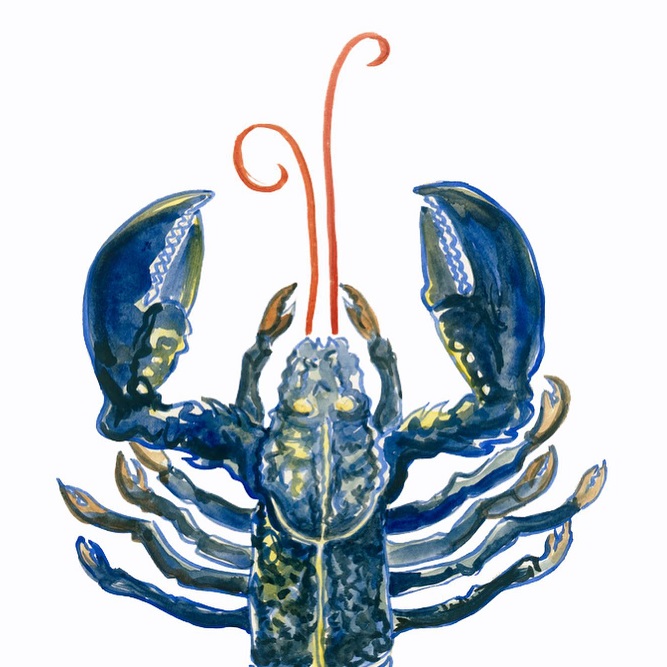 7. Libby McIntosh Illustrations
What started as a form of creative escapism during lockdown has grown into a successful business for Libby McIntosh. The self-confessed animal fanatic shifted focus from the world of fashion to the animal kingdom and her Coastal Collection has really taken off, along with her pet portraits. You can read Libby's story here.
The List Loves: We can personally vouch for Libby's talent, having commissioned pet portraits which bring joy and comfort in memory of pets who are sadly no longer with us.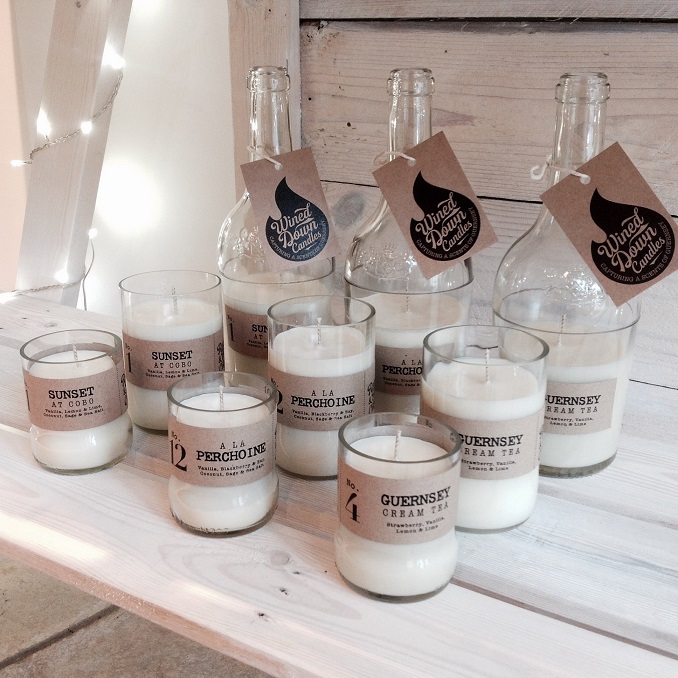 8. Mojoe Candles
Enjoy a little bit of Guernsey in a candle. The 'Wined Down' range is handcrafted using recycled wine bottles and the sustainable message continues with the packaging. With sixteen beautifully blended fragrances to choose from, there's a scent from every corner of the island. Choose from a South Coast Stroll, a Little Chapel Lullaby or Midnight at the Fairy Ring. Follow Mojoe on social media for info on where to find this delightful hedge veg stall.
The List Loves: The iconic Sunset at Cobo is a firm favourite. With vanilla, coconut and a fresh sage and sea salt evoking memories of many an enjoyable evening watching the sun go down over the west coast.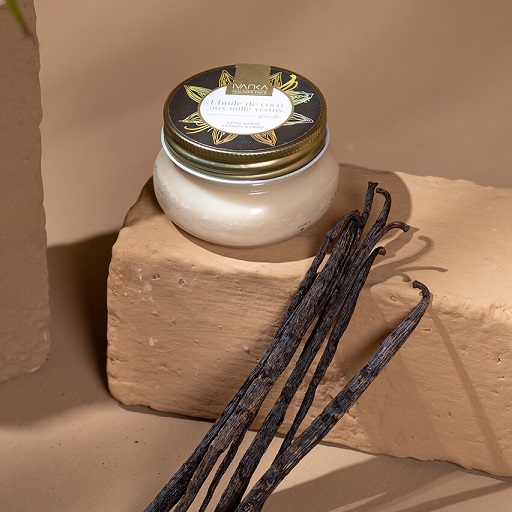 9. Soava
Soava is a brand set up by local resident Madvi Harchad, a Malagasy woman bringing us lifestyle products from her homeland. Soava aims to put the spotlight on handcrafted products made by local artisans in Madagascar and give us an insight into the lives of artisan producers who are delivering responsibly sourced products from one island home to another, from the stay-at-home mum who is a pioneer in the world of coconut oil to the Beekeeper of Madagascar. You can find out more in our Meet the Makers feature with Soava earlier this year.
The List Loves: We are big fans of Soava's coconut oil. So much so, in fact, that we have 6 Uses and Benefits of Coconut Oil to share with you.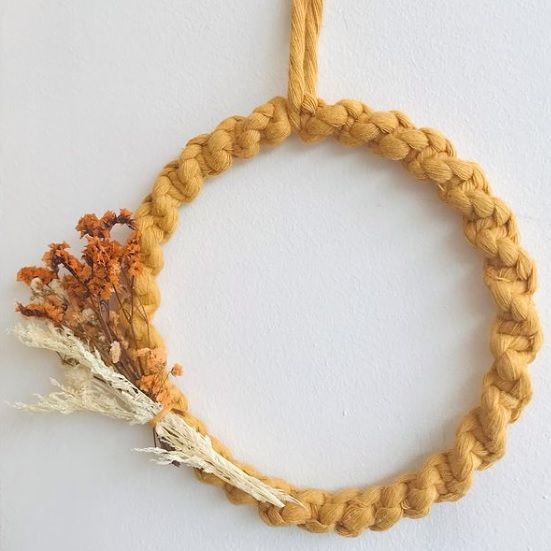 10. Stumpy Lumpy Knots
Jo's handmade macrame pieces are knotted using recycled cotton and bamboo cord. From cute bag charms to statement wall hanging pieces with beads, gemstones or dried flowers, there's a whole variety of knotted creations to choose from. Jo got the bug for macrame during the first lockdown and hasn't looked back since. And the name Stumpy Lumpy? Well, Jo has her other half to thank for that, but we'll let her share that story here.
The List Loves: We're fans of Jo's retro plant hangers. Turns out these pods can be used for anything from crystals to chocolate eggs.
11. Cliffs + Clay
Lou's boho jewellery range, inspired by nature and joyful living, is handmade by the cliffs. Made primarily from clay, you'll find a few special additions within the collection, with wood, rattan and crystal glass charms cropping up on some of the earrings and necklaces. The eco friendly gift bags are super cute and save on the wrapping if you're buying for a friend.
The List Loves: We love this year's summer pastel palette, and we've got our eye on a multi-coloured chunky bead necklace - we'll be popping by the Cliffs and Clay stall at the next market to treat ourselves.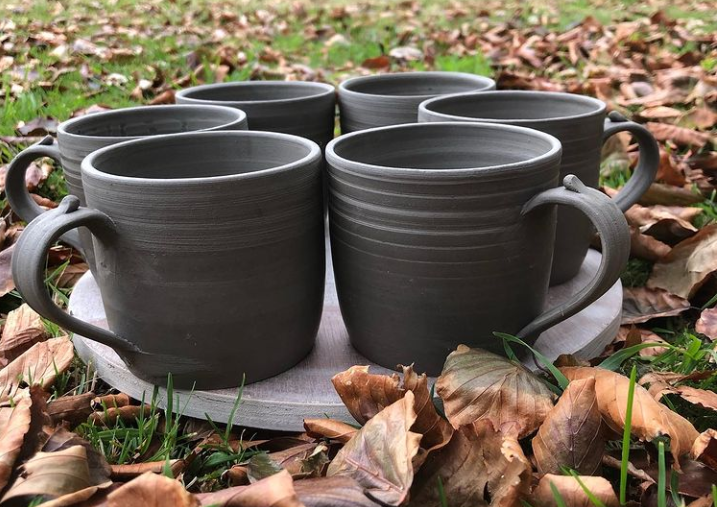 12. Little Wren Pottery
Pop by the Little Wren Pottery stall if you're out and about down L'Ancresse way for some handmade pottery. Agnes makes a great range of ceramic kitchenware products, all fired in her kiln using locally sourced glazes. She also makes gorgeous hand-sewn seasonal decorations if you're looking to treat someone with a surprise gift.
The List Loves: Everyone needs a little handmade pottery bowl in their life, right? What you use it for is up to you, but whatever you do with it, make sure it's got a prominent spot in your home.