6 Uses and Benefits of Coconut Oil
In partnership with Soava
Coconut oil is one of the most popular and versatile natural products out there. Its simplicity means it has so many uses, and it's good for you too! We've partnered with local lifestyle brand Soava, to find out more about the health and beauty benefits of this popular oil - some may surprise you! Read on for the many uses and benefits of this natural wonder.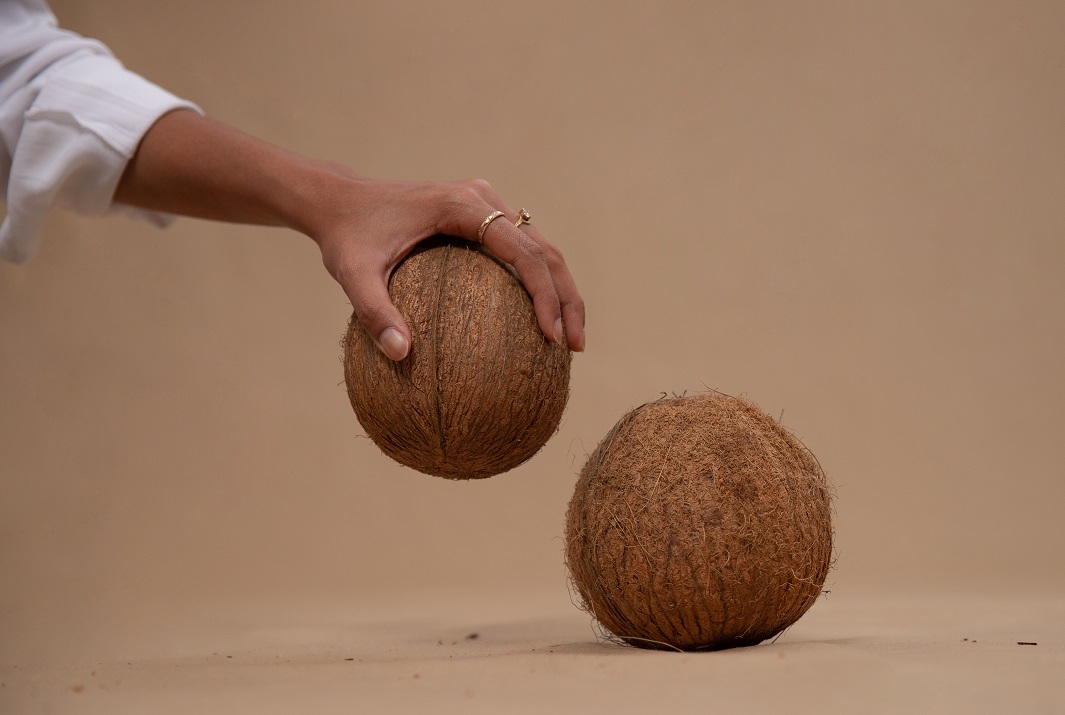 1. To Moisturise Your Skin
Coconut oil is a great natural skincare product. Apply it to your body after a shower to retain hydration, and you will feel (and see!) the difference in your skin within days. Its natural properties can soften and provide moisture all over, even helping to repair those super dry areas like the heels of your feet. Simply apply at bedtime and pop on some cotton socks to help the moisture soak in.
Coconut soap also contains coconut oil, and as well as being a natural skin moisturiser it is also a natural exfoliator, removing dead skin cells while you wash. Oh, and it smells great too!
2. To Care For Your Hair
Did you know that coconut oil can be used as part of your hair care routine? By applying it 30 minutes before you shower it will nourish and strengthen your hair and give it extra shine. It can also help to tame frizz. Simply run a small amount through your hair to smooth it out, but don't use too much though or it's back to the shower you go.
Coconut oil also has anti-dandruff properties. By massaging the oil into your scalp, the natural ingredients of the coconut can reduce the inflammation that leads to the flaking and itching sensation associated with dandruff.
3. To Be Kind To Your Body
We all know that what we put into our body should be as healthy and chemical free as possible, but that should apply to what we apply onto our body too. Skin is our largest organ and it's very absorbent, so take a look at the label on your skincare products and ask yourself "Would I eat this?" If the answer is 'no way!' then maybe you should reconsider applying to your skin. With 100% coconut oil, what you see is what you get, without any harmful chemicals or unnecessary by-products. Coconut oil, in particular, has natural antibacterial and antifungal properties that make it a great base for a deodorant, stopping the bacteria, yeast and fungi that cause bad odours in their tracks… without the addition of harmful chemicals. If you're up for the challenge, you'll find lots of easy hints and recipe ideas online, which will guide you to mix your coconut oil with other natural ingredients and make your own coconut deodorant.
4. To Boost Your Overall Health
The fatty acids in coconut oil have been shown to encourage your body to burn fat, and they provide a source of quick energy to your body and brain. But the health benefits go way beyond these quick fixes. These fatty acids have also been shown to significantly reduce appetite, which may lead to reduced body weight over the long term. Coconut oil also has high levels of lauric acid, which is less likely to be stored as fat in your body and is used more readily as a source of energy.
Studies show that coconut oil can raise the levels of the "good" cholesterol in your bloodstream, which may help reduce your risk of heart disease, and it can also be used to help balance hormones naturally, by providing your body with the necessary building blocks for hormone production. It all sounds pretty good to us!
5. To Help The Environment
Choose wisely, and you could support local communities and help the environment when you use this wonder oil. By knowing the origins of your coconut oil products you can choose an ethical brand and enjoy your coconut products guilt free, knowing that they have been produced sustainably. With entrepreneurial artisans like Co'Cool available exclusively at Soava on Guernsey, you can 'meet the makers' and learn about the ecological impact of their products and the techniques they use to provide 100% natural extra virgin coconut oil products. Their coconuts are harvested by hand and the oil is produced using a method called cold extraction to retaining all of the taste and nutritional benefits. Plus, there is zero waste, as they use all of the parts of the coconut across their range. (Editor's Note: We love the fact that this Malagasy small business was started when the founders realised they had one too many coconut trees in their backyard!)
6. To Cook With
Coconut oil boasts a unique combination of fatty acids, which make it ideal for cooking at high temperatures such as frying. It is solid at room temperature, so it's also an alternative to butter in baking recipes or for greasing your baking tins. You can also enjoy coconut oil straight from the jar. A teaspoonful half an hour before your meal can help promote digestion and reduce your appetite.
Have we tempted you to try cooking with coconut oil? There are lots of tempting recipes online. (Editor's Note: check out Soava's cake recipe ideas to get you started.)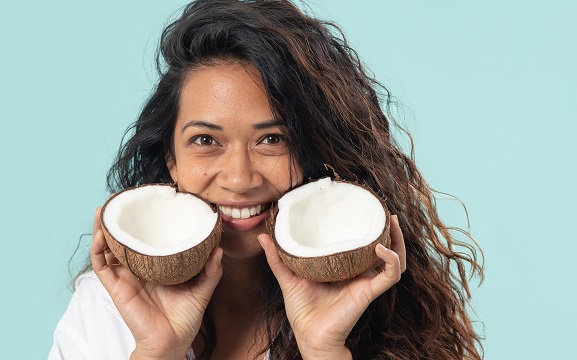 And as a bonus, here is a mini-list of a few more quick beauty wins:
Still not convinced you need coconut oil in your life? Here are some quick beauty fixes to win you over...
Coconut oil can soothe chapped lips.
It can be used as a lip gloss.
Apply it directly as a highlighter on your cheeks for an instant glow.
Use it to nourish dry cuticles.
Use a little oil as a hand cream fix to hydrate dry hands.
At the end of the day, apply some with a cotton pad to gently remove eye makeup.
Soava is a brand set up by local resident Madvi Harchad, a Malagasy woman bringing us lifestyle products from her homeland. They aim to put the spotlight on handcrafted products made by local artisans and local communities in her Madagascar. In addition to making you feel good, Soava promises to source products ethically and responsibly.