Love Local with The List: Hudge
'Love Local' is our way of celebrating local entrepreneurs by sharing their stories with you. As part of our campaign, we met local mumpreneur Julia, aka Mrs Hudge, over coffee and fudge - yes, we really are living life well here at The List! - to hear the story behind this local sweet sensation.
Made with Guernsey butter and milk, there are so many tempting varieties of fudge to choose from and you can even make contactless payments "on the hedge". Read the story behind Hudge fudge below... and take our word for it, the fudge really is delicious!
Over to you, Mrs Hudge...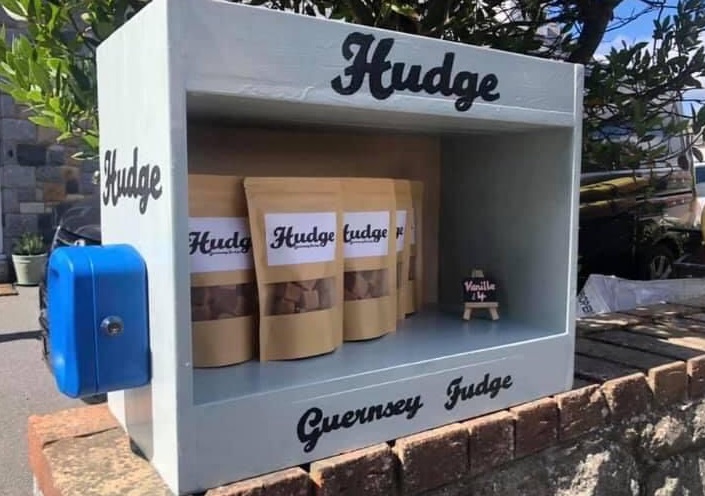 How It All Began
Hudge was created during the summer of this year [2020]. Before launching on August bank holiday, I spent hours trying different recipes, ingredients and techniques to make sure the fudge was perfect (thankfully, we're not short on tasting volunteers!). Mr Hudge worked on the labelling, built a hedge veg box and ordered a contactless payment device, and we were ready to go! Editor's note: don't worry, you can still pay with cash if you're old school.
Why Guernsey Fudge?
Fudge comes from a place of comfort and nostalgia. So many people mention how their mothers used to make fudge when they were little, and right now especially, we could all do with those sweet, family memories.
I started out with just vanilla, but the flavours have grown to currently 27! It's been a creative release to come up with different flavours and combinations. One of my classic favourites is Cherry and Almond, but in the Christmas range, I love sampling the Disaronno Crunch. I also have a vegan selection (which is vegan chocolate based) and the Dark Chocolate Whiskey is incredible.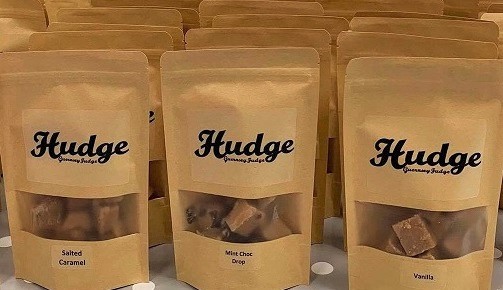 The Highlights and Challenges
Within just a few weeks of launching Hudge, the self service contactless payment option caught the attention of BBC Radio Guernsey, so on the morning of my 40th birthday, we were talking on the radio! And later that evening, I received a message asking if we could appear on tv too. I was hugely flattered that there was so much interest, and for someone who has never spoken on the radio and tv, it was a crazy moment!
I also love hearing stories about how Hudge has been sent to different parts of the world to bring a taste of Guernsey (only Guernsey butter and Guernsey milk is used) to locals living away. A lady I spoke to recently told me when she visits her mother in a care home, she takes her some Hudge and it brings such joy and happiness. How wonderful!
And challenges? It has been a challenge to find a balance between Hudge and family life. When I started Hudge, it was to compliment our young family (we have three young children) and to have a different purpose other than being mummy. I am only just finding a rhythm where both can work together. My guilty pleasure is just taking time out for myself, and the best way is getting on my electric bike, riding around the lanes, finding a quiet beach and sipping coffee whilst watching the waves. Pure bliss!
Giving Back
I feel very fortunate that I am able to take my donation, make Hudge with it, and turn my donation into more for a charity. And everyone wins! I have supported: Alopecia UK where all the proceeds of one day's sales went to the charity (I developed alopecia when my eldest was born, 6 years ago, and only recently and with support, found peace with this condition); Children In Need - I made Pudsey Hudgsey spotty Hudge and all proceeds went to the charity; and Bridge 2 - Sarah recently sold Hudge at The Captains, with half of all sales going to her much needed charity work. No child should ever worry when they will next eat, and I know how fortunate my children are. Her work is invaluable in helping people who don't have access to even the basic of human needs. I plan to do regular charity fundraising on the hedge veg stall with Hudge charity specials. There are many worthy charities that we can support locally and globally, and if we can through the tasty means of Hudge, then it's a win win!
Celebrating Local Life
Hedge veg honesty has to be one of the best bits! And that Guernsey trust is why Hudge works so well. You trust that I am providing a delicious product that is safe to devour (I am registered with Environmental Health and have completed Level 2 Hygiene course, plus an allergen awareness course), and I trust that payment will be received. Hedge veg is a Guernsey tradition that I love being part of - and bringing into the 21st century!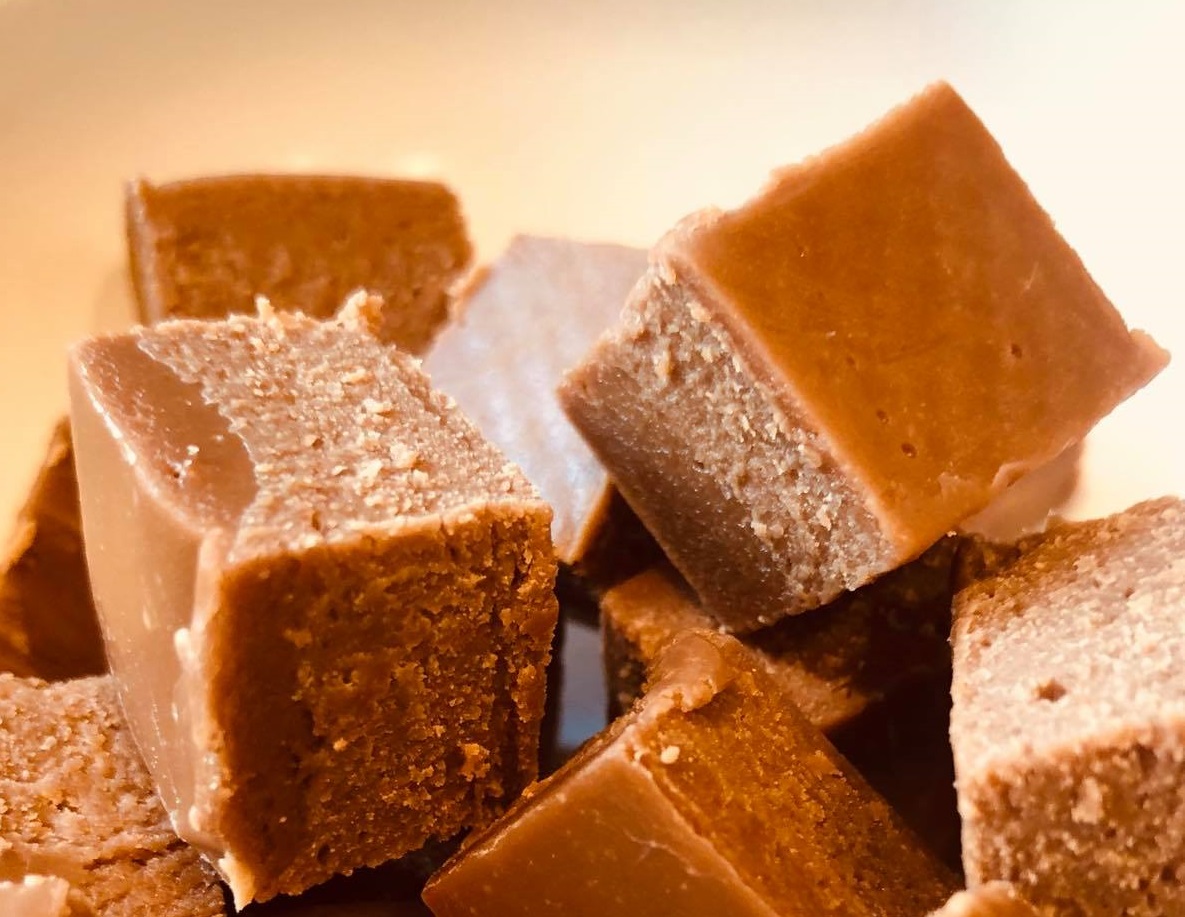 The List loves...
The List's current favourite - yes it changes all the time! - has got to be the new autumnal Sloe Gin and Blackberry flavour. The sloes, which were foraged nine years ago on the Guernsey cliffs and have been slowly fermenting in gin ever since, are combined with freeze dried blackberries - heavenly!