Love Local with The List: Willow and Bloom
In the run up to Small Business Saturday, we are supporting local small businesses by sharing their stories with you.
The idea behind Willow and Bloom designs is to bring a piece of nature indoors. Founder Amelia experiments with flowers and fauna from her garden and the lanes around her home to create bespoke jewellery and gifts. Sustainability is at the heart of her range, even printing her thank you notes on wildflower seed paper... what's not to love about that?!
Oh, and before you read on... we've decided we all need a Frizzle Pekin Bantam chicken called Alan in our lives!
Read on to find out what we're talking about.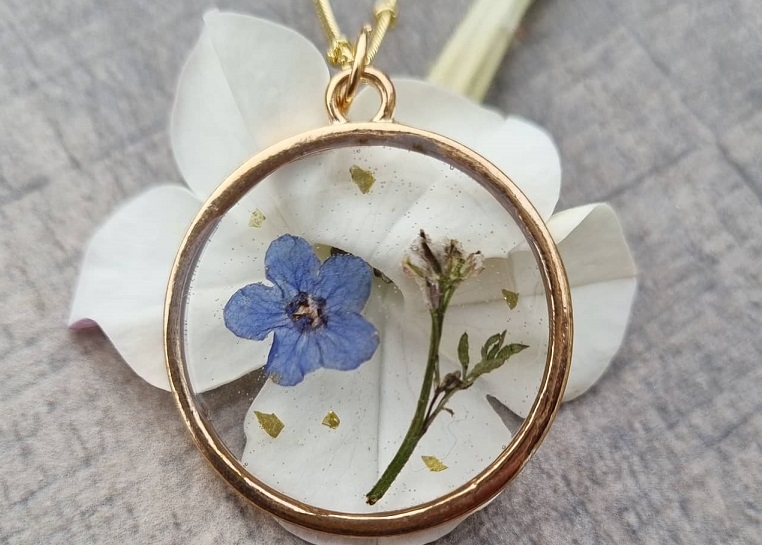 "I pressed flowers as a child with my mother teaching me names of different flowers on our walks around Guernsey... making mud pies topped with flower decorations was a regular occurrence."
1. How It All Began
My name is Amelia and I started Willow & Bloom in February 2021.
It began with the idea of giving my boyfriend a pressed rose in a frame for Valentine's Day - luckily for him, I gave him a gin cocktail kit instead! However, I loved the thought of bringing nature indoors and so started pressing flowers I found on walks or in our garden and thought others might enjoy them too and it all grew from there. Frames expanded into jewellery and then into keyrings, bookmarks, tealight holders and commissioned pieces, including pressing wedding flowers and making bespoke gifts.
We have always been an outdoorsy family and I pressed flowers as a child with my mother teaching me names of different flowers on our walks around Guernsey. I've been very lucky to grow up surrounded by Mother Nature, helping my parents to grow fruit and vegetables and making mud pies topped with flower decorations was a regular occurrence.
2. My Style Inspiration
I really love to experiment with different flowers and fauna that I find, mostly in the lanes around our house, in bunches of flowers and in our garden. I have ideas pop into my head and then try to create them. However, most of the time I sit at my desk and just see what happens as I start making!
I especially enjoy making the pressed flower frames, I find it a lovely relaxing way to switch off and just focus on making something creative.
I try to be as environmentally friendly as possible – all packaging is reusable or recyclable, the only plastic I use is bubble wrap and that is reused from other parcels I have received, I have recently bought paper bubble wrap to use instead. All my thank you notes are printed on wild flower seed paper which was made from recycled cotton from the textiles industry. Where possible, I use local fauna and flora but when I do have to buy them in I get them from British suppliers.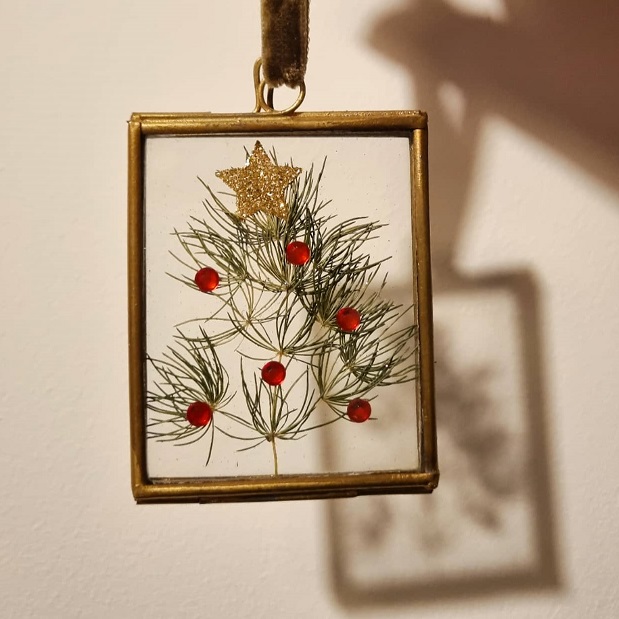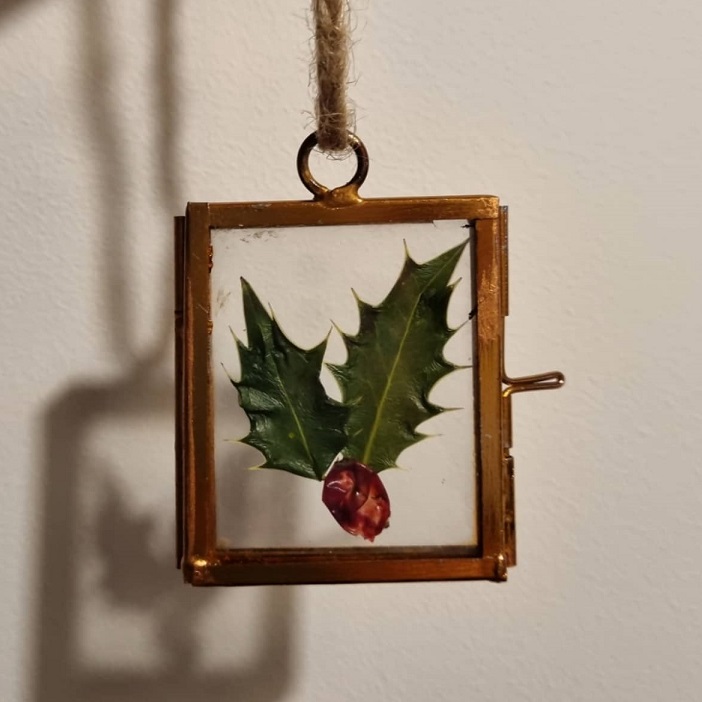 3. Highlights and Challenges Along The Way
Seeing people wearing my jewellery out and about – I always do a little happy dance! Having so much support has meant so much to me. When I first started, I never expected Willow & Bloom to be where it is today!
But it has been tricky trying to balance working full time, making Willow & Bloom's pieces and having a social life. I think I have managed to get it right now, but I am looking forward to having a little break in January before all the Spring flowers start coming up!
4. Celebrating Local Life
After a long day at work, I can drive home via Cobo and watch the sunset or go for a walk with my dog, Lucy around the lanes. We're very lucky to live somewhere so special. We're also spoilt for choice with such amazing local restaurants – I'm a mega foodie!
The Pollinator Project is a local cause that is particularly close to my heart. We leave our garden pretty wild and have planted a huge amount of flowering plants to help wildlife so it's always very busy with bees, butterflies and birds going about their daily business – one of my favourite things to do in the summer is sit outside and watch and listen to them all.
We're also in the process of turning one of our fields into a pollinator patch. My mother and I recently went to watch their talk with Nick Baker which was very inspiring.
5. It Might Surprise You To Know...
It's not really a surprise to anyone who knows me, but I have a flock of different breeds of chickens. I have a particularly special bond with Alan who is a Frizzle Pekin Bantam. He'll sit on my shoulder and walk about with me, fall asleep on my lap and shout at me if I don't give him enough attention – a small chicken with a big personality and even bigger hairdo!
6. The List Loves...
We fell for the Willow and Bloom range at a recent market. The pampas grass baubles caught our eye, and when we heard that they were cut from Amelia's family garden and hand tied, we were hooked! We love that much of what Willow and Bloom sells contains pressed flowers or foliage that we see all around us on our island, and a little piece of summer is captured in a frame or piece of jewellery. We'll be sending a little piece of Guernsey to family and friends this Christmas... and treating ourselves to some too!
7. One More Thing...
Willow and Bloom also does commissioned pieces, specialising in weddings and other special occasion flowers, capturing them in jewellery or frames. Get in touch to discuss your requirements, and be sure to follow them on social for some creative inspiration.