From Madagascar to Guernsey: Meet the Makers
In partnership with Soava
Often known as the land of lemurs or the place in that animated movie, Madagascar is the fourth-largest island in the world, with biodiversity and the sense of community that transports you to a different era. There is a lot happening on the island, and at the same time the locals live by the common Malagasy phrase of 'mora mora', which translates as slow living and no worries.
How do we know this? We met with local entrepreneur Madvi Harchad. Madvi is of Indian origin, but her heart belongs to Madagascar, the island she called home for over two decades. Madvi has seen at first hand some of the difficulties of life in her homeland and she wants to contribute to the economies of local communities by shining a spotlight on Malagasy culture.
As an honorary 'Zanatany', a child of the land, Madvi created Soava to give us an insight into the lives of artisan makers in Madagascar. Soava means 'to do good' and 'to be well', and it truly sums up the ethos of the brand. From one island community to another, Madvi is giving us the opportunity to trace products back to their origins and offering an insight into the lives of the men and women at the heart of the brand, from the stay-at-home mum who is a pioneer in the world of coconut oil to the Beekeeper of Madagascar.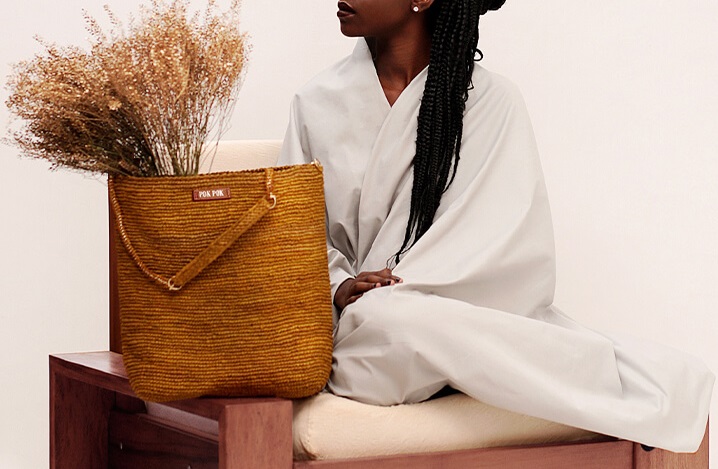 1. Slow Fashion
In a world of fast fashion, Pok Pok's founders Andrianina & Fitia looked around their homeland and found Raffia, a natural vegetable fibre that's native to the land of Madagascar and available in abundance. They decided to combine fashion with responsible consumption… without compromising on aesthetics. It takes around 4-15 days to manufacture one of their bags, depending on the complexity of the piece, and at times there are a total of 15 people involved in getting you the final product. Their Mahalia bags are entirely handmade; they use raw materials, including raffia & dyes that are kind towards the environment giving you a product that not only looks good but also makes you feel good.
2. Mora Mora
Mia and Fifou think of Ivahona as an adventure. They like to experiment with different types of fabric and they believe embrace the merits of 'mora mora'. They believe in a slow process, taking their time to respect each member of the production chain and the knowledge they bring along with them. Their Raffia bags are carefully crocheted by hand, and they work hand in hand with their producers, paying them a fair price which values their work and supports a more traditional approach to the production chain. They're also committed to helping the women they work with to expand their knowledge, encouraging them to develop digital skills through their projects so that they can become more self-sufficient.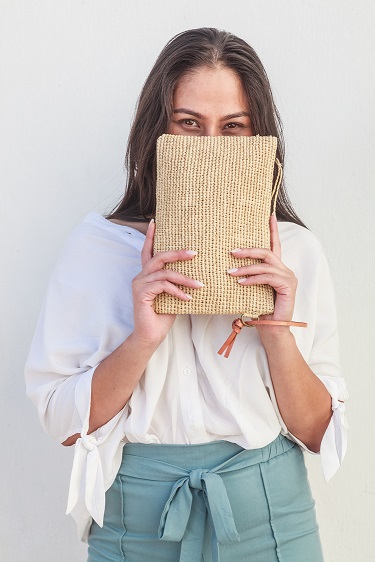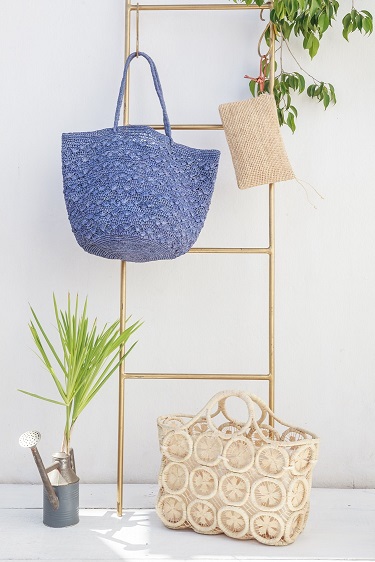 3. Sustainable Coconut Oil
Stay-at-home mum Soloarisoa is an advocate for natural beauty recipes and she's a pioneer in the world of coconut oil with her brand Ivanka. She discovered the sustainable cold extraction method, a highly sustainable manual technique which is a million miles away from some of the industrial mass production methods used by some suppliers. It takes 48 hours to complete the process of potting, crushing, pressing, extracting and filtering the oil. The end result is a pure coconut oil that is chemical and toxin free. The coconut oil in Ivanka products is combined with other authentic Malagasy products such as vanilla, cloves or cinnamon. Coconut oil is one of the most popular and versatile products out there. Read The Uses and Benefits of Coconut Oil to find out more.
4. The Beekeeper of Madagascar
Uncomfortable with the rising price of honey, local producers Ilanga decided to take matters into their own hands, providing financial and logistical support to the beekeeping community to enable them to support the ecosystem and promote fair trade pricing practices. Their work has resulted in the re-activation of jobs, improved living conditions for families working in this sector and habitat protection for the bees.
Ilanga producer Olivier says: "We are one of the main actors in beekeeping, helping put families back to work. Through our training and investments, farmers have added this discipline to their catalogue. We pre-finance production, helping guarantee the persistence of a fair model for producers. Did you say 'ethics'?"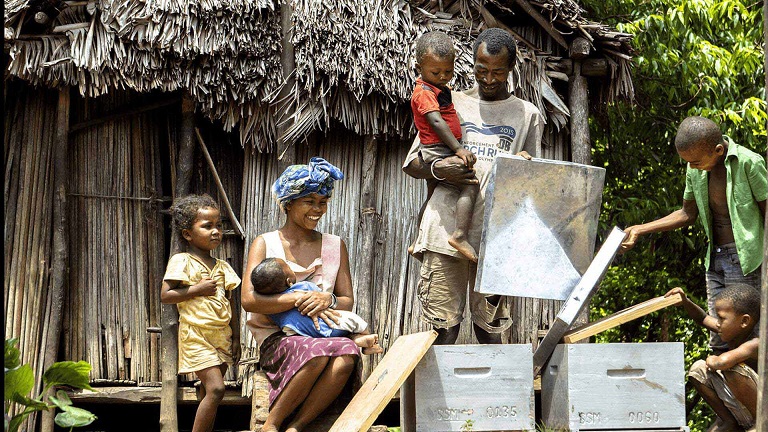 5. Hand Woven Home Accessories
The Soasoo home accessories range was created by Fanoa, an entrepreneur who understands that a small business can only thrive if the people behind the products are invested in their craft and they believe in the brand. The authentic designs and colour palettes for the Soasoo rugs and cushions are inspired by Malagasy heritage and the products are woven by a family of weavers who belong to Fanoa's grandfather's native community. That's provenance, right there.
6. Unique Artwork
An old Malagasy skill that has been passed down through generations is the artisan technique of marquetry. The locals use a special tool called a 'bocfil' to handcraft their marquetry, giving each painting an extra layer of cultural depth, and each piece can take over a month to create. There's no formal training for this type of painting, the skills involved are family secrets, and Id'om Art upholds the traditional belief that every piece tells us a unique story, so when you purchase their artwork you are buying into someone's family history.