7 Ways to Embrace That Spring Feeling
Spring is here. Can you feel it? The days are longer and brighter, the island is coming back to life and there's always a feeling of optimism at this time of year as we make plans for the warmer months ahead. But are you ready for it?
Spring is such an energising time of year, but coming out of the long months of hibernation can be a shock to your system, so in case you need a helping hand, we've got a few ideas to help you prepare for the new season.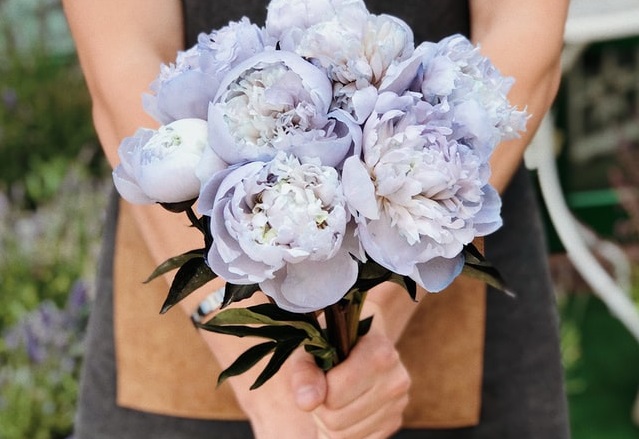 1. Book a Treatment
Re-emerging after time spent tucked away at home can be daunting. We've already called in the professionals for a much needed root touch-up and eyebrow wax to give us a well deserved treat and a confidence boost as we step out into the real world again. Treating yourself to a facial or having your nails done won't change who you are, but it can make you feel more confident and boost your self esteem. Just what we need after a tough few months - and just what the local salons need us to do too!
2. Treat Yourself to Flowers
What better way embrace the change in season and elevate your home than with a beautiful bunch of flowers? Not only are they guaranteed to lift your mood and make you smile, but research has shown that surrounding yourself with fresh flowers can ease feelings of anxiety and fatigue. Have we convinced you that you need more flowers in your life? Good, because we are spoilt for choice when it comes to local florists here in Guernsey. Local floristry and styling specialist Simply Bespoke is a favourite of ours, and we're also excited to see what Jamblin Flower Farm has in store for us in the coming months.
3. Refresh Your Look
We don't recommend packing away your woollen jumpers just yet, but it is time to start thinking about refreshing your look for spring. Let's face it, we've all been lazing around in our loungewear for a little too long now. It's time to unleash a few spring outfits to boost your mood and start feeling like your old self again. Whether you choose to head into town for a new statement piece, or simply shop in your own wardrobe, it's time to switch up your go-to outfits and find some new favourites to embrace springtime. Sounds like fun!
4. Catch Up With A Friend
Outfit sorted, it's time to take advantage of longer, lighter days and better weather and arrange a catch up with friends. A stroll, a chat and even a hug - such simple pleasures that we had taken for granted over the years! Why not arrange to meet up for a walk after work, or spend a lazy weekend morning catching up over brunch? We're spoilt for choice here on our island home, so to make life easier for you we've pulled together a list of some of The Best Brunch Spots in Guernsey.
5. Brighten Up Your Home
With just a few small changes your home can shift from cosy winter vibes to a bright and airy springtime feel, mirroring what's happening outdoors. You've already started by buying the flowers! Now switch in a few lighter accessories, like cushions, rugs or throws (you'll still need them to fight off the chill for a few months yet!), or move a few key pieces of furniture around to shift focus to the windows and the views outside. If, like us, you like your candles or wax melts, switch up your fragrances and embrace more floral hues to embrace spring. Having a big clean and clear out is another classic thing to do at this time of year - it's called a Spring clean for a reason! - and it's a good way to help your home feel lighter and less messy. We're on hand to help with this one, with our 13 Simple Ways to Declutter Your Home. You're welcome.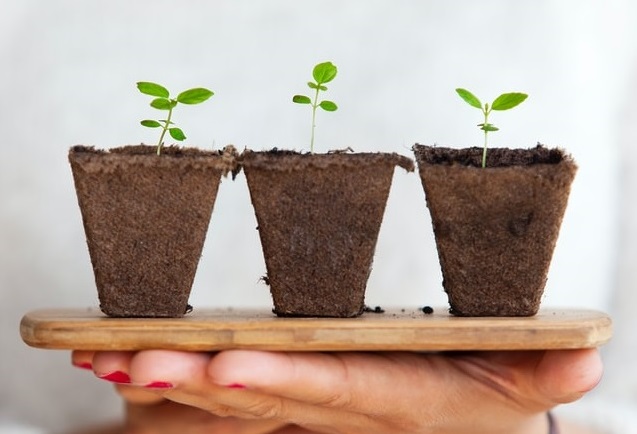 6. Get Growing
It's the season when everything starts growing again and 'springs' back to life. If you're thinking about growing flowers, check out our Tips To Help You Grow Your Own Flowers This Year for inspiration. Not only is it good for the island's pollinators, it's also good for our physical and mental health. There's another Spring Seed Swap coming up soon, where you can swap seeds, seedlings and plants. Nothing to swap? That's ok, you can 'donate and take' and you'll also find gardening books, tools and plenty of willing volunteers from Edible Guernsey on hand to offer help and advice. If that's not for you, why not invest in a few houseplants or get some herbs growing on your windowsill to bring the outdoors in.
7. Try Something New
Spring is a time when many of us feel more optimistic and energised to switch up our lifestyle choices. Maybe the lighter evenings have energised you and you want to get out and about. Why not join Walking Wednesdays? It's a growing community of locals who get together on Wedensday evenings to walk, talk and connect with others. Or maybe you've been thinking about sea swimming for a while and this is the year for you? The Best Sea Swimming Spots Around The Bailiwick is the list for you! Another easy way to embrace the new season is to try new recipes. As the weather gets warmer we move away from hearty winter stews and casseroles for more seasonal ingredients and lighter recipes. Have some fun in the kitchen!