5 Ways to Feel Better for Spring
Spring is here! Can you feel it? The days are longer, there is hope in the air and we are making tentative plans for the future as we put the past few months behind us and embrace a fresh start here in Guernsey. And boy, are we ready for it.
Spring is such an energising time of year. And never more so than this year...but are you ready as ready as we are? Coming out of winter hibernation can be a shock to your system at the best of times, so just in case we've got a few ideas to help you prepare for the new season.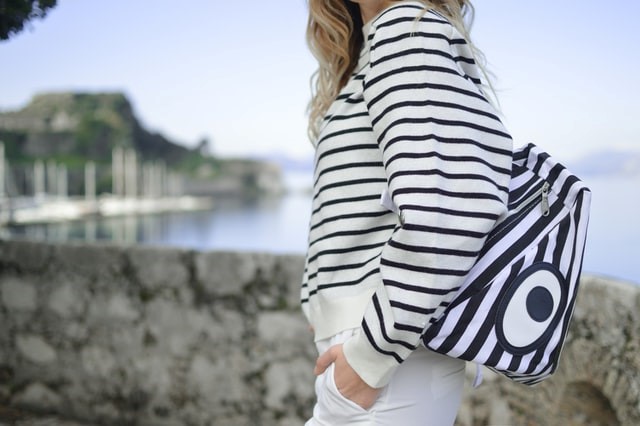 1. Book a Treatment
Re-emerging after time spent tucked away at home can be daunting. We've already called in the professionals for a much needed root touch-up and eyebrow wax to give us a well deserved treat and a confidence boost as we step out into the real world again. Treating yourself to a facial or having your nails done won't change who you are, but it can make you feel more confident and boost your self esteem. Just what we need after a tough few months - and just what the salons need us to do too!
2. Treat Yourself to Flowers
What better way embrace the change in season and elevate your home than with a beautiful bunch of flowers? Not only are they guaranteed to lift your mood and make you smile, but research has shown that surrounding yourself with fresh flowers can ease feelings of anxiety and fatigue. Have we convinced you that you need more flowers in your life? Good, because we are delighted to offer you the chance to win a hand-tied bouquet presented in a hessian wrap from local floristry and styling specialist Simply Bespoke! Simply sign up to our newsletter to enter the giveaway. Good luck!
3. Try Something New
Spring is a time when many of us feel more optimistic and energised to switch up our lifestyle choices. One way to embrace the new season is to try new recipes. As the weather gets warmer we move away from hearty winter stews and casseroles for more seasonal ingredients and lighter recipes. Have some fun in the kitchen!
4. Catch Up With A Friend
The timing could not be better as we come out of lockdown to take advantage of longer, lighter days and better weather and arrange a catch up with friends. A stroll, a chat and even a hug - such simple pleasures that we had taken for granted over the years! Why not arrange to meet up for a walk after work, or spend a lazy weekend morning catching up over brunch? We're spoilt for choice here in Guernsey so to make life easier for you we've pulled together a list of some of our favourite brunch spots.
5. Refresh Your Look
We don't recommend packing away your woollen jumpers just yet, but it is time to start thinking about refreshing your look for spring. Let's face it, we've all been lounging around in our pyjamas for a little too long now. It's time to unleash a few spring outfits to boost your mood and start feeling like your old self again. Whether you choose to venture into town again for a new statement piece, or simply shop in your own wardrobe, it's time to switch up your go-to outfits and find some new favourites to embrace springtime. Sounds like fun!