13 Places To Have Brunch in Guernsey
Sometimes you just want to take it easy, and there's nothing more relaxing than spending a morning catching up with friends over brunch. Or maybe you want to combine a meeting with a spot of brunch on a work day... but where to go? We're spoilt for choice here in Guernsey, from casual to classy and everything in between, so let us guide you through some of our favourite kiosks, cafes, restaurants and hotels.
Whatever type of brunch you're looking for, we'll point you in the right direction so you can get your day off to a great start and live life well.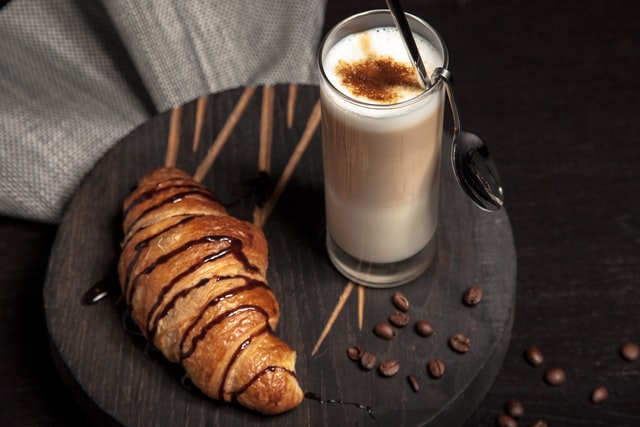 Fat Rascal
Tucked away in a cellar bar in a quiet street in the centre of town, Fat Rascal is a popular brunch spot, with something for everyone. Classics, Benedicts, pancakes and cinnamon french toast... or if you're feeling more adventurous, try the Rascal Rancheros grilled tortilla or Turkish eggs. Look out for their bottomless brunch specials, but be quick when they come around, as they book up fast.
Le Gouffre
With a superb location right by the cliffs, this is the perfect spot to combine a weekend morning walk with a spot of brunch. And the menu won't disappoint either with options that range from porridge or taost and jam to Guernsey crab or salmon muffins. There's even a dog friendly area for well-mannered four-legged companions.
COCO Brasserie
From an authentic Croque Monsieur to a freshly baked croissant, COCO is likely the closest you'll come to feeling like you're in France on this side of the Channel. We also love pretty much anything they serve with eggs, and their breakfast menu is served all day so your brunch can start as late as you like. For a true Parisien feel, enjoy your coffee on one of the pavement tables and watch the world go by.
The Kiln
With one of the most extensive breakfast menus around and a friendly and relaxed atmosphere The Kiln at Oatlands is a firm favourite of ours. We love their pancakes, and they offer a vegan option with berry compote, fresh fruit and maple syrup. You can eat in the rustic style cafe, the conservatory or out in the gardens if it's a nice morning. It's a popular breakfast destination, so it's worth booking in advance.
The OGH
Brunch is back at The OGH on the weekends, with a selection of breakfast favourites to choose from. Find a spot in the sunny Brasserie restaurant or wander through the private gardens and dine al fresco in The Olive Grove at Guernsey's only five-star hotel, and take in the views over the harbour from this vantage point.
Mim's Kiosk at Cobo
Sometimes you need a little refreshment stop after a walk on the beach, and Mim's kiosk at Cobo is perfectly placed to provide this. We're a fan of the homemade Sosig Pattie with either a cup of tea or a KTea kombucha, depending on the weather. Make sure you try their cupcakes too.
Good Rebel
The brunch menu at Good Rebel is bringing something new to the table. If you're feeling hungry, you'll find a burger or steak and chips alongside a traditional or plant-based fry up. There are also quite a few new breakfast choices with their breakfast salads, and your meal can be customised with a side dish or two. You won't leave hungry.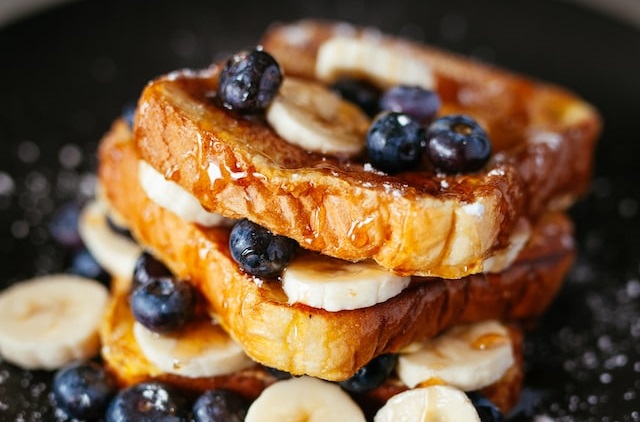 Crêpe Maison
Crêpe Maison is the place to go for traditional Breton galettes and crepes. They have a specific brunch menu, but to be honest we think you'll be so spoilt for choice with their selection of sweet and savoury pancakes that you're unlikely to get that far down the menu.
Cobo Tea Room
One our favourite spots on the West Coast is Cobo Tea Room. They are famous for their cakes and bakes, ideal for combining with a coastal stroll. The tea room also has a great breakfast menu at the weekends, so come with friends and stay a while.
Café Emilia
This compact coffee shop is ideally situated in the middle of town if you're looking for somewhere to pop into for a bite to eat while you're out and about shopping. There's the traditional breakfast staples you'd expect and also a few light bites such as croissants, pastries and toasted gâche. Café Emilia also offers a childrens menu at very reasonable prices.
Nineteen Bar & Grill
Why not start your day on the driving range, and place your breakfast order while you practice your swing. The Bar and Grill is right next to the range, and you can order while you play, using their handy app. Their weekend breakfast menu is the one to aim for, with a menu that ranges from home baked granola and berry compote to a full on breakfast burger.
Richmond Kiosk
Probably the best bacon butty on the island… and we should know, we've had a few over the years from Richmond Kiosk. This spot is perfect for a quick grab and go, or as a stop off point if you're out for a cycle or a walk along the west coast.
Christies
An old favourite, Christies breakfast menu has a few traditional favourites and a couple of surprises too. We like their veggie option with halloumi. You can sit in the front and watch the world go by, or choose a window table at the back with views over the harbour… or even the terrace if it's a nice morning.
Have we included your fave spot? Let us know over on social.