5 Shop Local Experiences on The Bridge
When it comes to Christmas shopping in Guernsey, how often do you think of The Bridge? Maybe you should think about it more. We recently popped along to take a look at what is on offer in St Sampson and we were pleasantly surprised by the variety on offer.
We think you will be too, so we pulled together a list of our top five picks.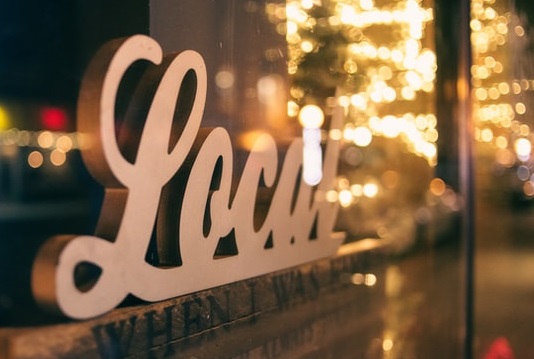 1. Creaseys At The Bridge
Be Surprised is the Creaseys motto, and we certainly were when we visited their shop on the Bridge. It's like a 'mini-me' of its Town sibling shops, with women's and men's clothing and accessories, big brand beauty products, gifts and stocking fillers… and there's even a pet accessories corner for the furry members of the family.
The brands on offer range from classic heavy hitters, such as Barbour and Joules, to some Creaseys' favourites alongside some brands that were new to us such as First Avenue, a collection of knitwear at extremely reasonable prices. Just wandering around the store, we noted quite a few gift ideas for friends and family - as well as few things to pop on our own Christmas lists.
2. No.9 The Bridge
We love, love, love this shop. No. 9 The Bridge has an eclectic collection of vintage furniture, antique accessories and quirky collectables. If you're looking for a Christmas gift for someone who likes retro pieces or searching for the perfect treasure for for your own home, then this shop is definitely worth a visit.
And we know this is secondary to the shopping theme, but the view from upstairs is lovely, with the floor to ceiling window showcasing the marina and beyond. Be warned though, you'll want to settle into one of the chairs, grab a retro typewriter, forget the shopping list and start writing about life up north... or is that just us?!
3. Abode
This independent boutique is a gem. The range currently on sale in Abode boasts a good selection of soft knitwear and oversized jumpers, and a few seasonally transitional dresses thrown in for good measure. You'll also find boots, bags, scarves and other fashion accessories… for a small shop, there's a lot to choose from.
Don't forget to pop upstairs, where you'll find some home accessories along with festive decorations and affordable gift ideas.
4. Time
Time sells a selection of jewellery and watches, from trend-led items to special occasion classic to treasure for a lifetime. There's something for all budgets and all occasions, whether you're looking to add some sparkle to your outfit for Christmas, or you're looking for a gift for someone special.
The team also offers an engraving service if you are looking to personalise a jewellery gift for someone special this Christmas.
5. Fletcher Sports
Fletcher Sports is another family-owned and run business, with premises in Town and on the Bridge. As well as offering a bespoke sports team kit service and clothing for the island's schoolchildren, the team at Fletcher's can help you with your Christmas shopping if you're looking for a present for a sporty friend or family member.
Or maybe you're thinking about breathing new life into your own fitness wardrobe, with stylish leisurewear that works for your yoga class, your crossfit session, or a brisk walk on the cliffs. And hey, if you need to update your wardrobe with some activewear to not be particularly active in at home over the festive break, that's fine too. Leisurewear for the win.
Oh, and a cheeky no 6: Rendezvous
Ok, we know we said five, but technically we're still on track because Rendezvous was a lunch stop rather than a shopping hit and the food was really good. We recommend the wraps and paninis, simply because that's what we had and enjoyed! There are lots of different filling options, and these dishes come with a side salad and chips, which we were going to pass on until we saw them at a neighbouring table and couldn't resist.
So whether you want a coffee or a kombucha, make sure you pop in and stay a while. It's a nice place to take a break.
Have you got a shopping recommendation on The Bridge? Let us know we'll add it to The List.