6 Sustainable Fashion Tips
The second hand clothes market is slowly but surely upping its game, not only in Guernsey but across the world. In fact, it's predicted that the vintage clothing market will be almost double the size of the fast fashion industry by the end of the decade. Music to many people's ears. If you have any lingering doubts about the pre-loved fashion scene, read on and we'll help you to embrace the trend. Here's how to get involved.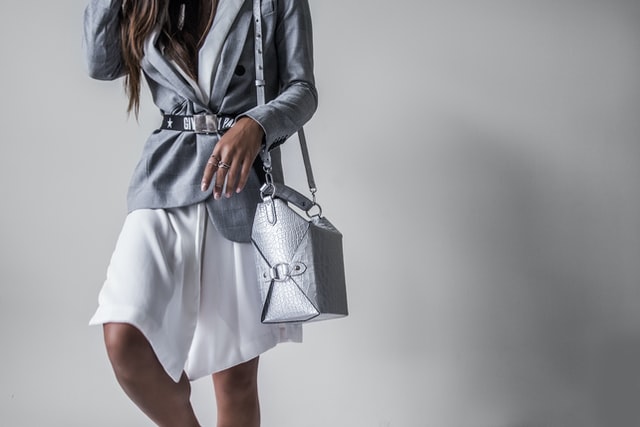 1. Shop Vintage
Quality brands stand the test of time, and there's growing recognition of this as more and more fashion retailers source and recondition designer clothing and accessories for us. Gone are the days when buying second hand clothes meant having to rummage through musty smelling, tightly packed clothes rails. Nowadays, quality vintage shops have done the hard work for us, filtering through the donations and only putting the best pieces on show.
2. Slow It Down
Does fashion really need to be so high paced? Let's face it, we've all felt the pressure to buy something because it's the latest trend, only to look back and ask ourselves "What was I thinking?!" The stigma that was once associated with wearing the same outfit twice - the horror! - is now being aimed at the throwaway clothing culture. If Royals and celebrities can go green with recycled outfits then surely we can wear the same outfit a few times over for a night out in Town!
3. Quality Over Quantity
Let's face it, nobody is perfect. We're not here to be saints! We like to look good, and finding clothes we love can give us a real confidence boost. So we're not suggesting you stop buying new clothes all together. Maybe we just need to substitute 'brand new' for 'nearly new' from time to time. Preloved in Smith Street shares our enthusiasm for quality vintage clothing, and some of our favourite fashion finds include LK Bennett, Zara and Karen Millen classics. Keep those little gems coming Pre-Loved, we can't get enough of them!
4. Repurpose Vintage Jewellery
Jewellery also follows fashion trends, and sometimes we simply fall out of love with the items of jewellery we once wore with pride. So why not repurpose your vintage pieces to give them a new lease of life? Catherine Best* offers this service, working with you to update an item and give it a contemporary look. So give your jewellery box a makeover by restoring existing items instead of buying new, and share the story behind the piece when you wear it.
5. Reduce, Reuse, Recycle...
Shoppers are now considering the environmental cost of clothes shopping alongside the financial impact. Buying pre-loved clothes not only helps to extend the lifespan of garments, but over time it will also slow down the fast fashion cycle and help to divert waste from landfill. So let's buy less, wear more often and donate once done. As the saying goes... reduce, reuse, recycle!
6. ...And Repair!
Let's face it. The clothes that need to be repaired are most likely to be the ones you wear the most. That cosy jumper that doubles up as a comfort blanket, or the comfy skirt that works just as well with summer sandals as it does with winter boots. They're favourites for a reason, and you're unlikely to find a replacement that works as well, so it's worth taking the time to repair rather than simply throwing them away. Here in Guernsey, The Repair Cafe is on hand to show you how. Their volunteers will work with you, sharing their knowledge and skills to help you repair or alter your favourite clothes and give them a new lease of life. Perfect!
Have you got any more ideas on sustainable fashion to share with us?
Head over to Facebook or Instagram and let us know your top tips.
*In partnership with Catherine Best