5 Reasons to Rejuvenate Your Jewellery
In partnership with Catherine Best
If there's one thing the past year has shown us, it's the importance of connecting with loved ones. Many of us have had time to reflect on life and think about what matters to us... relationships with family and friends have been right up there on our list of priorities!
There have undoubtedly been times when all you want to do is hold your loved ones close, but for various reasons this past year that has not been possible. So we need to look for other ways to reach out, alternative ways to connect with our loved ones and keep them in our hearts wherever they may be.
One way is through the jewellery that we wear. It's a wonderfully practical suggestion from the team at Catherine Best, who have been offering a jewellery rejuvenation service to families for years to give heritage pieces and heirlooms a new lease of life. By redesigning your inherited or outdated pieces, you can breathe new life into jewellery that holds sentimental value when it comes to people and past events that have special meaning to you.
We chatted to the team at Catherine Best and here are 5 reasons to rejuvenate and upcycle your jewellery: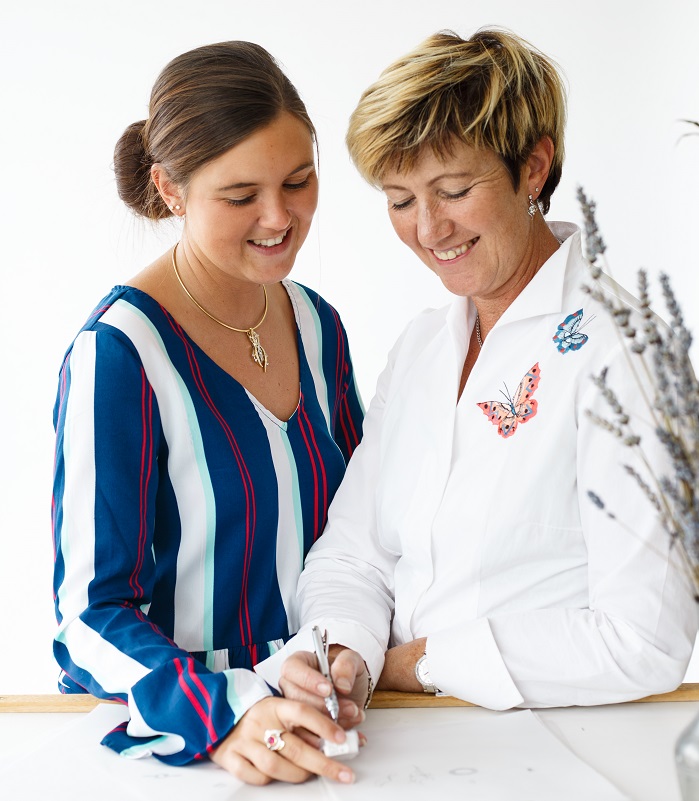 1. To Maintain Sentimental Value
Redesigning is a wonderful way to create a piece of jewellery for a loved one which has a beautiful sentimental meaning. Keeping love alive across generations by remodelling a family heirloom into a contemporary and wearable piece is a lovely way to hold memories close. It brings precious materials and gemstones to life again and allows you to share the stories behind the pieces, as well as offering the chance to keep family traditions going through generations. Imagine the sense of pride that your great grandmother would have, seeing her eternity ring or her favourite bracelet being worn by the younger generations of her family, rather than being tucked away in a drawer or safe. We love the idea of that.
2. To Keep It In The Family
Rejuvenating jewellery is also a wonderful way to welcome someone new into your family. We often see this with the royals. When Princess Diana was gifted a sapphire brooch from The Queen Mother, she redesigned this heritage piece by working the sapphire and diamonds into her signature seven strand pearl necklace, giving this family heirloom a new lease of life.
Two generations, two very different uses… and what a legacy! Even though your story may not be so grand (if it is, do share!), the sentimental value is just as true to you as heritage pieces are passed down through the generations, keeping the jewellery, and the memory, of loved ones alive.
Another example is this transformation by Catherine Best's daughter, Vikki. She was given this delicate, antique bracelet from her grandmother and she redesigned it into a pendant by using the main diamond as a centre piece and placing the smaller diamonds on either side. She weaved her grandmother Maggie's initial into the design to always keep her close.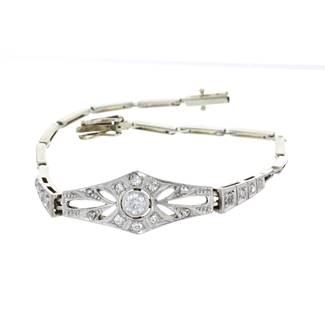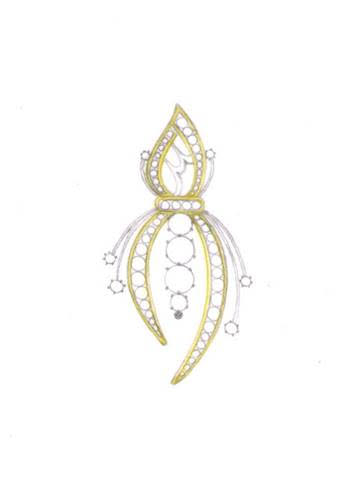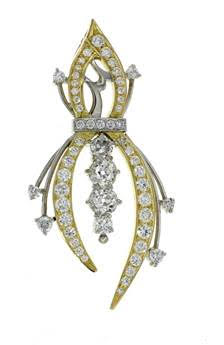 3. To Add A Contemporary Twist
Maybe you love the idea of wearing your grandmother's brooch, but it just doesn't work with your style so it stays tucked away at home and rarely sees the light of day. With specialist help you can transform that unique but outdated piece into a custom-made pendant that is contemporary and much more wearable for you.
Another trend to keep an eye on is remodelling existing pieces to make your jewellery more versatile, such as creating a pendant that can also be worn as a brooch, or a ring that you can wear as a centre piece on a necklace - we love a dual purpose.
In fact, repurposing can result in quite dramatic transformations. For example, you can transform an old engagement ring into a new pair of earrings, or remodel a chunky bangle into sleek new cufflinks. However, it is also an ideal way to give a gentle nod to the past. With Catherine Best, you can set existing gemstones from your family pieces into a Bubbles Pendant. and incorporate everyone into one special piece. This is where calling on the experts helps. With an experienced jewellery designer by your side, you'll be able to get the best result from your piece.
4. To Be More Eco-Friendly
As our focus shifts more towards a sustainable future, upcycling and remodelling vintage jewellery is totally on trend for quality heirlooms. And we're here for it. Whether you are looking to resize an inherited ring or reset gemstones into another piece altogether, repurposing is an environmentally friendly option. And whilst it is proving to be a very popular thing to do these days, this is not a new concept. Goldsmiths and master craftsmen have been resetting gemstones and remodelling heritage pieces of jewellery for centuries. In fact, precious metals lend themselves to this practice; by their very nature, the raw materials are extremely durable and can often be remolded, reshaped or in some cases even melted down and completely redesigned.
In short, these treasures are far too precious to be simply discarded... and far too gorgeous to be tucked away when they fall out of fashion. They should - and can - be worn with pride and be celebrated instead of being packed up and unseen for generations.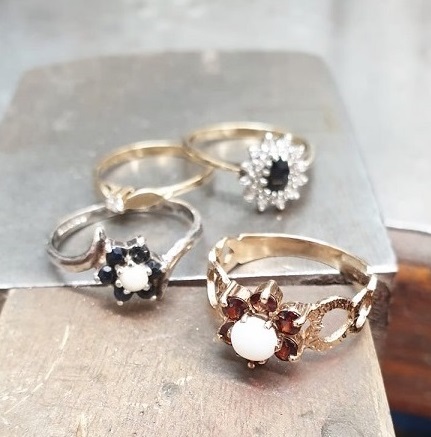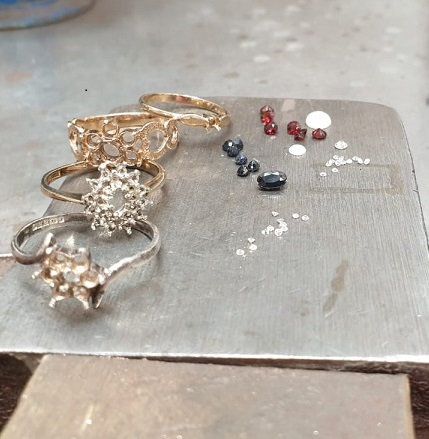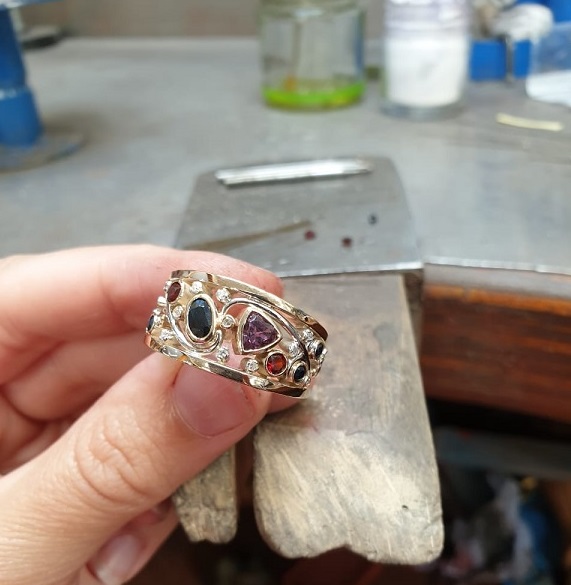 5. To Create A Unique Piece
If you have a special occasion that you would like to mark with a piece of jewellery, or you are simply looking for something completely one of a kind, what better way to do this than to incorporate elements from an existing piece into a new design by visiting the experts?
Rejuvenated creations are handmade and involve intricate craft to use the most exquisite materials, both old and new, to give your jewellery a new lease of life. By remodelling the precious stones from a heritage piece into a new design, you will have something that is truly unique to you - a stunning piece of jewellery that you can wear with pride, knowing that you are keeping the sentiment and connections with loved ones alive, whatever the circumstances.
Thinking about gathering your precious pieces and giving them a new lease of life?
Get in touch with the team at Catherine Best - they will be happy to talk through the options to help you to create a high quality piece designed exactly to your specifications with a touch of the old and the new to last for generations to come.