The 5 Most Popular Library Books in 2021
In partnership with Guille-Allés Library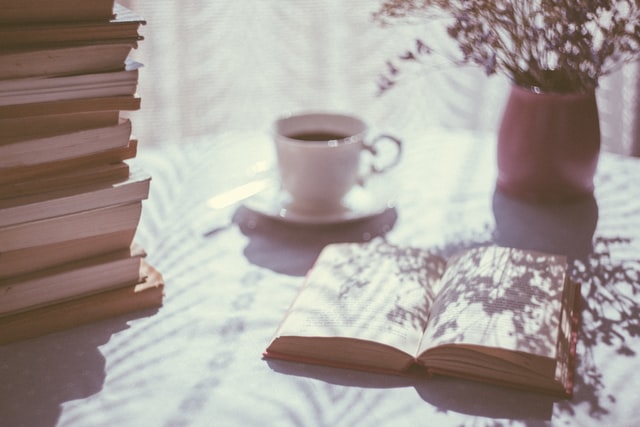 We love to get stuck into a good book. Our friends at the library have shared their most popular fiction loans of 2021. Have you read them yet?
1. 'Where the Crawdads Sing' by Delia Owens
How long can you protect your heart? For years, rumours of the 'Marsh Girl' have haunted Barkley Cove, a quiet town on the North Carolina coast. So in late 1969, when handsome Chase Andrews is found dead, the locals immediately suspect Kya Clark, the so-called Marsh Girl. But Kya is not what they say.
Sensitive and intelligent, she has survived for years alone in the marsh that she calls home, finding friends in the gulls and lessons in the sand. Then the time comes when she yearns to be touched and loved. When two young men from town become intrigued by her wild beauty, Kya opens herself to a new life - until the unthinkable happens.
2. 'The Dutch House' by Ann Patchett
Danny Conroy grows up in the Dutch House, a lavish folly in small-town Pennsylvania taken on by his property developer father. Though his father is distant and his mother is absent, Danny has his beloved sister Maeve: Maeve, with her wall of black hair, her delicacy, her brilliance. Life is comfortable and coherent, played out under the watchful eyes of the house's former owners in the frames of their oil paintings, or under the cover of the draperies around the window seat in Maeve's room.
Then one day their father brings Andrea home: Andrea, small and neat, a dark hat no bigger than a saucer pinned over a twist of her fair hair. Though they cannot know it, Andrea's advent to the Dutch House sows the seed of the defining loss of Danny and Maeve's lives.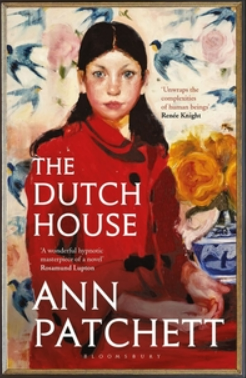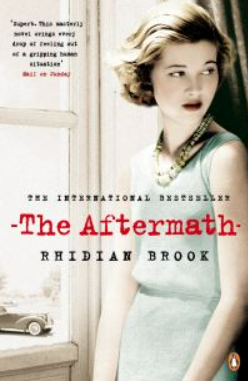 3. 'The Aftermath' by Rhidian Brook
Hamburg, 1946. Charged with overseeing the rebuilding of this devastated city, Colonel Lewis Morgan is requisitioned a house, where he will be joined by his wife, Rachael, and son, Edmund. But rather than force its owners, a German widower and his daughter, to leave their home, he insists that the two families live together.
4. 'Dark Sky Island' by Lara Dearman
DCI Michael Gilbert is called out to Sark - the world's first dark sky island - after bones are found on Derrible Bay. He is followed by journalist Jennifer Dorey, driven by a secret in her own past. The remains are decades old, but after a body is discovered Jennifer and Michael fear there may be a killer on the island.
Together they follow a dark trail of bad blood and a conspiracy of silence. Everyone on the island is under suspicion. No one is what they seem. And the murderer could strike again at any time.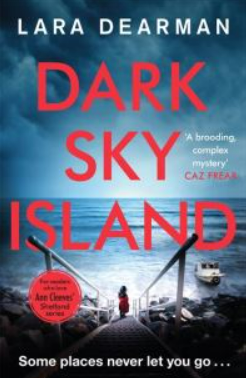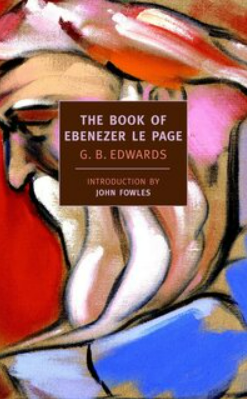 5. 'The Book of Ebenezer Le Page' by G.B. Edwards
Ebenezer Le Page, cantankerous, opinionated, and charming, is one of the most compelling literary creations of the late twentieth century. Eighty years old, Ebenezer has lived his whole life on the Channel Island of Guernsey, a stony speck of a place caught between the coasts of England and France yet a world apart from either. Ebenezer himself is fiercely independent, but as he reaches the end of his life he is determined to tell his own story and the stories of those he has known.
He writes of family secrets and feuds, unforgettable friendships and friendships betrayed, love glimpsed and lost. The Book of Ebenezer Le Page is a beautifully detailed chronicle of a life, but it is equally an oblique reckoning with the traumas of the twentieth century, as Ebenezer recalls both the men lost to the Great War and the German Occupation of Guernsey during World War II, and looks with despair at the encroachments of commerce and tourism on his beloved island.
Don't forget, you can use the library online - make time for a cuppa and a browse over the holidays.
Looking for inspiration? Here are some of our favourite library lists from the past few months: Books to Help You Rest and Recharge, Books to Help You Love Your Body and Books To Inspire New Beginnings in Your Work Life.