10 Reasons To Use The Library Online
Did you know you can enjoy the Guille-Alles Library from the comfort of your own home? Whether you're looking for a new hobby, a nourishing recipe or just want to escape into a novel, it's all available online. And there's so much more than books. We think you'll be surprised by what's on offer.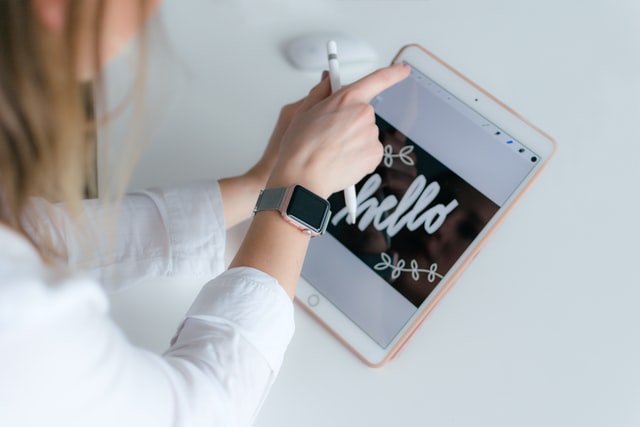 1. You Can Read eBooks
With just one click members can borrow, reserve and return up to 6 eBooks at a time from the library's vast online collection. And there are no excuses not to read them with our 6 Tips to Fit More Reading Into Your Life.
2. You Can Try an Audiobook
Not a big reader? Why not borrow an Audiobook. You can listen on your daily exercise walk, while you do the chores or as you relax in the bath. There are even apps that have a sleep timer so you can listen in bed and set it to turn off when you fall asleep.
3. You Can Listen To Podcasts
The Podcast collection focuses on book related conversations and interviews with authors with a local connection - you'll discover some Guernsey Literary Festival favourites here!
4. You Can Read Magazines Digitally
Grab a coffee and browse your favourite magazine online. They're all there from Cosmo and Vogue to Good Housekeeping and Gardener's World. Or maybe Grazia is your guilty pleasure (no, that's not a confession, honest!).
5. They Have Online Courses
Maybe you want to learn something new? You can 'binge-learn' from over 150 video courses which range from The History Of The Ancient World to How To Draw and The Everyday Guide To Wine.
6. You Can Stream Movies
The library offers access to IndieFlix, a streaming movie services that has a selection of box office hits and documentaries, shorts and TV shows.
7. You Can Connect On Social
The team has social media covered, with vibrant accounts on Facebook, Twitter and Instagram.
8. They Offer Home Delivery
There's a home delivery service for the more vulnerable in our community, bringing books, jigsaws and DVDs to your doorstep if you need additional support... it's on hold while we're in strict lockdown, but will resume when restrictions ease in the next phase.
9. It's All Completely Free
Even fines are a thing of the past, so don't worry if you have a few books on loan. You can hold on to them for now.
10. You Can Join Online
If you're not a member already, don't worry - you can join over the phone or by clicking here.

"Opening the door to your imagination" indeed - we're in!
Let us know what services you're using the local library.