How To Cope With Feelings of Loneliness
In partnership with Guernsey Mind
Loneliness can, and does, affect most of us at some point in our lives. Regardless of whether you are outgoing or introverted, young or old, single or in a relationship, there will be times in your life when you feel lonely.
There is of course a difference between being alone and feeling lonely. Solitude can be a great thing, and we all need times when we are happy with our own company. But loneliness brings with it a sadness, a shadow that falls over your everyday - if you're feeling that way, you need to know that you are not the only one.
The latest Guernsey and Alderney Wellbeing Survey showed that 28% of over 50's and 35% of under 50's living in Guernsey describe themselves as being 'intensely socially lonely'… and that's pre-pandemic levels! Although we are dealing with the consequences of Covid relatively well here in the Bailiwick, we are expecting that figure to have risen when the next five year survey comes around in 2023.
So what can you do to ease your feelings of loneliness? MIND has shared some Tips to Manage Loneliness, which we're reflecting on here to help you come up with a game plan to tackle loneliness.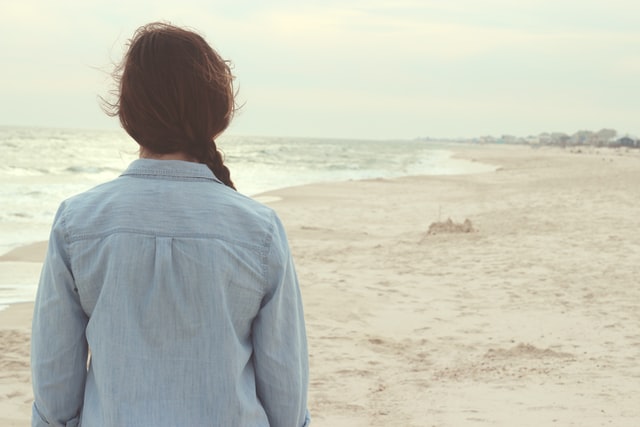 1. Identify Your Needs
First off, let's be clear that what works for someone else might not work for you. Spend some time identifying the times when you feel most lonely and vulnerable, and plan for those times. Maybe you recognise that spending too much time mindlessly scrolling on social media is a trigger for you, comparing your life with the Insta-perfect lives of others - we all know it's not real, but depending on our mood, sometimes it affects us more than it should. Or do you find Sunday mornings tough, facing the day alone?
Some triggers you can avoid and some you can't, but either way you can plan ahead so that you can work to protect your mental health. Make a list of the things that make you feel good so you can turn to them when those lonely feelings start to creep in. Escape with a good book, take a Digital Detox, go for a walk, reach out for a chat with family and friends… do something that acts as a circuit breaker to help you to relieve those feelings.
2. Make Connections
If you've been feeling lonely for a while it can be difficult to know where to start and there's rarely a quick fix, whatever the issue is that you're dealing with. So don't heap more pressure on yourself by running out and joining a different group every night of the week. There's no rush! Every step you take towards making more meaningful connections is a step in the right direction.
We all know that you can be surrounded by people but still feel lonely. It's about quality rather than quantity, so meaningful and satisfying connections are what's important. If you can, reach out to someone you trust or try go for it and try something new. But remember, it's important to engage with people and activities that you will find authentic and restorative. Of course you should be open to new opportunities, but you need to recognise what works best for you, and don't put too much pressure on yourself. If something doesn't feel right, try something else.
Looking for inspiration? Why not join the growing community of locals who get together to walk, talk and connect with others on Walking Wednesday? Or drop in for a cuppa at one of the Talking Cafes dotted around the island, they're informal and friendly, just turn up and see how it goes. There's lots going on in the Bailiwick, it's just a case of finding something that works for you and making it a part of your personal game plan.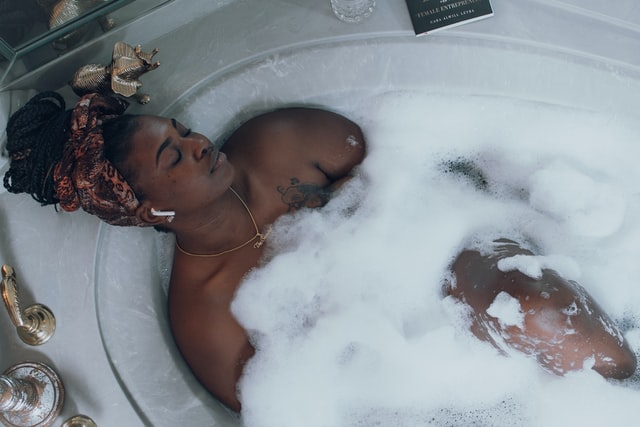 3. Embrace Self Care
Dealing with feelings of loneliness can be stressful and can have a negative impact on how you see life, making it more difficult to take positive steps to feel better. But if you can, turn solitude into an opportunity to look after yourself and focus on your wellbeing. Rest and recharge, read up on topics which interest you, practice mindfulness, take on board daily Reminders of How Amazing You Are, create a spa experience at home... The list goes on!
MIND also suggests taking a look at your lifestyle choices, and considering whether you can make small changes to improve your general wellbeing as a stepping stone to tackling loneliness. Start with the basics - think about your diet, try to do some exercise every day and Prepare For a Good Night's Sleep. Connecting with nature and Spending Time Outside can help you to cope with feelings of loneliness, as can spending time with animals - you could get a double feel-good fix by Helping Out At The Animal Shelter.
Another obvious, but often overlooked, lifestyle choice is to avoid alcohol. Using alcohol to socialise and cope with difficult feelings about yourself can make you feel worse. If you need support or advice, check out How to Recognise If You're Drinking Too Much, And What You Can Do About It.
4. Reach Out
Pick up the phone or send a message to a relative or an old friend. Chances are they have moments when they feel the same way as you do, so get in touch. A five minute chat can do wonders, and it might lead to regular conversations or get togethers that give your mood a boost.
Guernsey MIND offers a range of support services which can help you explore and understand your feelings of loneliness, and help you develop positive ways of dealing with these feelings. The team provides an opportunity for someone to be fully heard and listened to, in confidence and without judgement, connecting you with information about local and online services.
If it's anxiety about social situations that is making you feel isolated, there are strategies which teach you coping skills for dealing with different types of problems. Get in touch with Healthy Minds, they offer short-term therapeutic interventions for adults aged 17 plus who have mild to moderate anxiety and depression.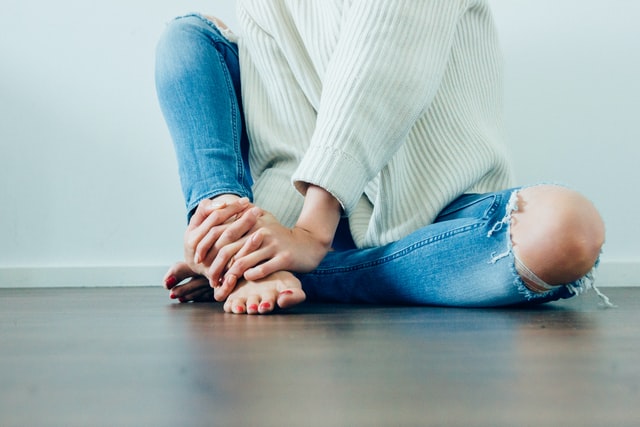 If you feel you need professional help to deal with loneliness reach out to your GP, or get in touch with Guernsey Mind for details of support and services you can access locally if you have concerns about your mental health.
You might also want to take a look at Where to Find Mental Health Support in Guernsey.