Where to Find Mental Health Support in Guernsey
In partnership with Guernsey Mind
If you're concerned about your mental health, you are not alone; Guernsey MIND reports that two out of every three people in our community will have mental health needs at some point in their lives. The good news is that for a small community, there's a lot of mental health support available to us here in the Bailiwick.
Sometimes reaching out can be the hardest part. To make it easier we got together with the team at MIND to create a list of some of the local support services and online resources you can access during difficult times.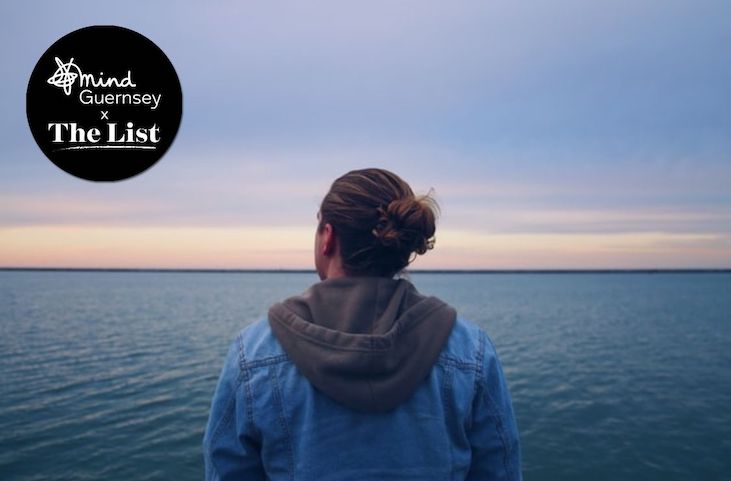 1. Guernsey MIND
Guernsey Mind offers support and information to anyone in the Bailiwick who is over the age of 16, promoting a positive attitude towards mental health and supporting our mental wellbeing. They encourage anyone who wants to talk, or is worried about someone they know, to contact them. You don't need a referral, and their services are free of charge.
The team offers a whole range of services, from counselling and relationship therapy to art and equine therapy. They host a number of support and community groups, including the Hope Singers. They can also signpost you to local community groups and activities including yoga, mindfulness, walking and swimming.
The team is available Monday to Friday, 9am - 4 and they encourage anyone who has concerns about their own mental health, or is worried about someone they know, to get in touch. Here's a link to their contact details are on their contact details
2. Healthy Minds
Healthy Minds is Guernsey's link to professionals who can offer short-term therapeutic interventions for adults aged 17 plus with mild to moderate anxiety and depression. Their primary aim is to help people to learn healthier coping strategies to improve their wellbeing and, moving forwards, to manage their difficulties themselves.
They offer access to workshops and presentations on a range of subjects, including assertiveness, mindfulness, self esteem, stress and worry. You'll find details of how to self-refer and a wealth of information here.
3. Bailiwick Social Prescribing
Bailiwick Social Prescribing is a relatively new scheme which can link you to various types of support to help improve your wellbeing. Their team of professionaly trained Link Workers will meet with you face to face to discuss the issues you are dealing with and explore what support is available to help you feel better.
Together you can look into opportunities to be more active and make social connections. They can also help if you need financial support or advice on housing, benefits or employment. The team can also signpost you to befriending, counselling, and emotional support groups.
You can find out more about Bailiwick Social Prescribing and how to meet with a Link Worker here.
4. Your GP
Make an appointment with your local GP practice and talk to your doctor about your feelings. They will be able to offer advice, and they may refer you to more specialist services for additional support they feel this will help.
5. The Youth Commission
The Youth Commission for Guernsey and Alderney provides a safe and confidential space for children and young people to access one-to-one emotional support. They support young people to develop coping skills and strategies so they can build resilience, manage their feelings and overcome any barriers they may be facing.
The past few years have thrown many challenges at us, regardless of our age. Whether you are a young person or a parent or carer reading this, it's good to know that the Youth Commission offers support on a range of issues, including anxiety, self esteem, exam stress and bereavement.
Check out their website for more information, and for details of how to access their services - if they do not have a service to meet your needs, then they will help you to find one that can!
6. The Decider Skills
The Decider Skills were developed in Guernsey by local mental health specialists Michelle Ayres and Carol Vivyan. They teach us to recognise our thoughts, feelings and behaviours and enable us to manage our emotions and mental health. Healthy Minds offers regular Decider Skills workshops, with a monthly drop in refresher session for anyone who has attended the course.
For more informal access to the The Decider Skills, you can follow them on social for regular tips and reminders to prioritise your mental health, or practice some of the skills with these videos.
You can also download their STOPP app to your phone for free from the App Store or Google Play. It's a perfect example of Cognitive Behavioural Therapy in action, giving you an accessible strategy at your fingertips to help manage your thoughts, feelings and behaviours.
7. The Samaritans
Guernsey Samaritans provide free and confidential support for around 7,000 people every year. You'll find them in Forest Lane (the little lane that runs up the side of Moores Hotel in town), where they offer emotional support in person. You can also contact them by email, or call them at any time of the day or night on their 24 hour free telephone helpline.
The local branch of the Samaritans also provides outreach support for those in need in prison, with the assistance of trained prisoner 'Listeners' who provide 24 hour support within the prison.
If you, or someone you know, need urgent mental health support please seek help. If you are concerned that you might harm yourself or someone else, contact the emergency services.