7 Alternatives To Talking Therapies
In partnership with Guernsey Mind
As attitudes towards mental health continue to experience a positive shift, talking therapies such as counselling and psychotherapy are becoming more accessible and more popular than ever. In fact, talking therapies have become one of the most common forms of treatment for mental health conditions.
But they may not be the right fit for everyone. Some people want to explore alternative therapeutic approaches and the good news is that for a small community, there are many options available. Here's our list of some of the alternatives to talking therapies you can access during difficult times.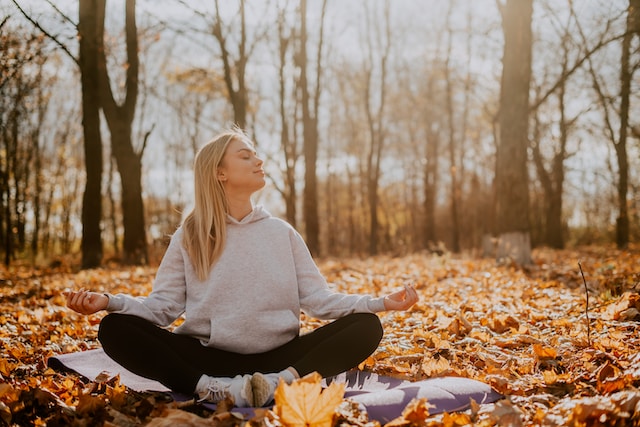 A word of caution - you should always ensure that your therapist is suitably qualified and check that they are a registered member of a recognised regulatory body.
1. Equine Therapy
BEAT is a Guernsey based Equine Therapy centre, offering horse assisted human development sessions to people who are looking to improve their wellbeing. The sessions are tailor made for each client and allow people to address issues that may be limiting their personal or professional lives. No prior experience with horses is necessary, as all of the work is carried out on the ground, under supervision, with gentle horses and the sessions are facilitated by the owner of BEAT, Claire Cole, who is a UK qualified Equine Facilitated Learning Practitioner and Clean Language Facilitator.
2. Social Prescribing
Bailiwick Social Prescribing offers 'a different kind of prescription', connecting people to non-medical support to help improve their wellbeing. Trained Link Workers will spend time listening to you, in confidence, helping to empower you to take control of your wellbeing. They will support you to access services and activities which can help to improve your situation and make you feel better. This includes introducing you to ways you can be active and creative, supporting you to access befriending and emotional support groups, and helping you to access learning and volunteering opportunities in our community.
3. EMDR (Eye Movement Desensitisation and Reprocessing)
Eye Movement Desensitisation and Reprocessing (EMDR) is a form of therapy used to help people recover from past trauma. When you experience a traumatic event, your memory function helps you to survive by protecting you from the associated emotions until you feel safe to process them. Sometimes this process doesn't work as well as it could, and the memories get 'stuck' in our short term memories, so you relive the experience and feel the pain when the memories are triggered. The purpose of EMDR is to desensitise you to these memories. EMDR Guernsey offers a range of therapeutic techniques from an accredited EMDR practitioner.
4. Mindfulness
Mindfulness is a way of bringing your focus into the present moment. It can be a helpful tool to re-direct your thoughts away from events which can make you feel sad or anxious. Learning to disrupt upsetting thoughts and tune into your senses in the present moment, through guided meditations and mindfulness techniques, can help to reduce stress and anxiety. Mindful Isles and Weaving Parachutes offer mindfulness courses, delivered by qualified and experienced practitioners who can help you discover ways to practise mindfulness in your everyday life.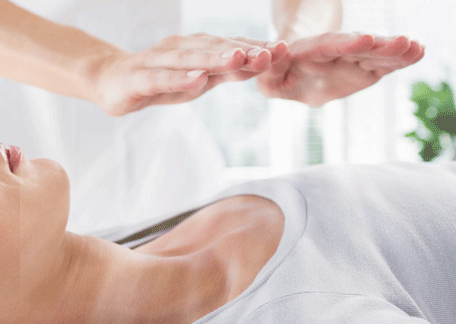 5. SHEN
Shen is a gentle, hands on method of healing emotional trauma, helping you to heal by releasing these emotions in a safe and therapeutic way. Shen's roots are in ancient practices. Painful emotions such as grief, fear and shame are stored in the body and can be felt physically, for example when your gut clenches in fear or you feel the hurt of grief. SHEN practitioners are trained to tap into the body's energy to release emotional pain and restore emotional health. SHEN Guernsey is run by qualified practitioner Joanne Henton, is a certified SHEN therapist.
6. Cognitive Behavioural Therapy (CBT)
CBT looks at how negative thoughts, emotions and behaviours can leave you feeling trapped in a vicious cycle, holding you back in life. By breaking these unhelpful feelings and actions into smaller parts so you can better understand them, CBT can teach you the skills you need to change negative patterns and improve the way you feel. In essence, CBT focuses on the here and now and helps you to manage your problems by changing the way you think about them and react to them. Cognitive Therapy Guernsey offers a range of services, delivered by an accredited Cognitive Behavioral Psychotherapist.
7. Biodynamic Craniosacral Therapy
Throughout our lives there are events that happen which we do not fully process at the time, including mental stress, anxiety and emotional trauma. These experiences are sometimes referred to as Undigested Life Experiences. Biodynamic Craniosacral Therapy is a gentle massage technique that uses light touch to allow the body to process such experiences, removing blocks within the tissues to release tension and in turn, to reinvigorate the nervous system. Andre Duquemin is trained in coaching, trauma therapy, acceptance and commitment therapy and uses all three approaches to deliver a range of therapeutic interventions, including Biodynamic Craniosacral Therapy.
If you have concerns about your mental health reach out to your GP, or get in touch with Guernsey Mind for details of support and services you can access locally.
You might also want to take a look at Where to Find Mental Health Support in Guernsey.