7 Guernsey Hacks To Live Life Well
It's the insider, local knowlegde that elevates the way we go through life. We've collated some great insider tips to share with you to make Guernsey life that little bit better. Some you may have heard of, but we're sure that some of these little gems will come as a complete surprise.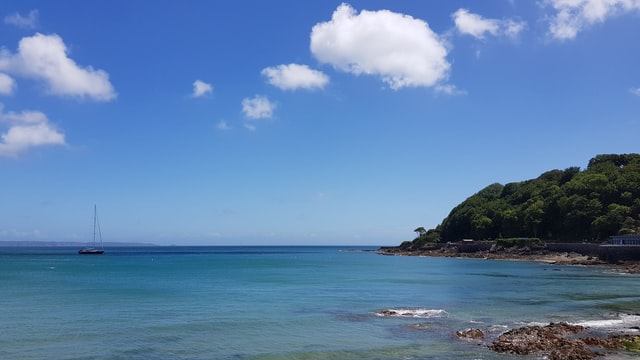 1. Take a Moment in Victor Hugo's Garden
Did you know that you can pop into the garden at Hauteville House to enjoy a quiet moment - and an amazing view out over the harbour - during your lunch hour? Access to the garden is free during opening hours, which is daily except Wednesdays throughout the summer months. So if you're looking for a place to clear your head and escape from the pressures of work, or simply want to take in the views during a trip through town, we recommend dropping by Victor Hugo's former home. It's a pretty special setting to enjoy your sandwich!
2. Book a Free Meeting Space
Did you know that the Library has several meeting rooms that can be hired for free? With it's convenient location right in the centre of town, it's a handy place to get together if you are involved in a club, a group or an organisation and you're looking for a quiet space to get together. It's open on Tuesday and Thrusday evenings too, so get in touch with the team if you'd like to use the space for a meeting, a drop-in or an event.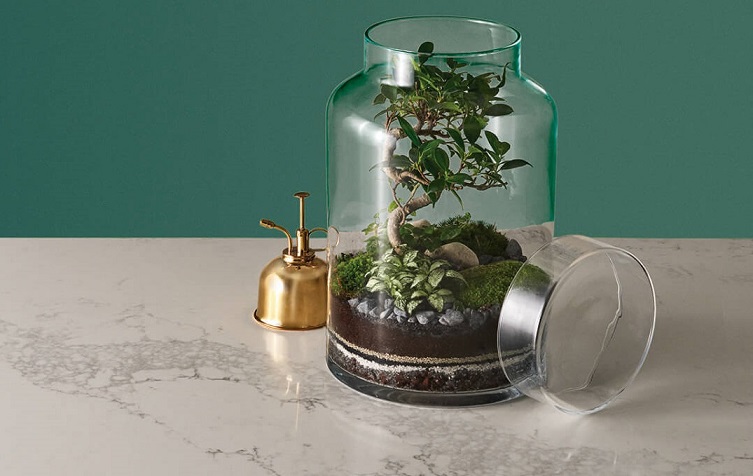 Image: Acorn Interiors
3. Get the Personal Touch
One of the great things about local enterprises is that they are often open to commissions and bespoke requests, and Acorn Interiors is a good local example of this, so their furniture and lighting showroom is a great place to start if you are looking for inspiration to start an interior design project. Their in-house designer is on hand to offer her experience to help you create a unique and personalised space. Katie will bring her expertise to any sized project, regardless of whether you simply want to select a new armchair or you are furnishing your entire home.
4. Order While You Play
Did you know that you can place your order for food and drinks whilst practising your swing at the driving range? The Bar and Grill at Nineteen is right next to the range upstairs and you can order while you play using their app, and the food will come to you when it's ready. Or use the app to place a takeaway order and pick it up when you're done golfing for the day.
5. Enjoy Sustainable Seasonal Flowers
If you enjoy the occasional bunch of flowers but you're concerned about the impact of flying them into our island from around the globe, Jamblin Flower Farm might be just what you've been looking for. The grow their blooms on island, choosing seasonal local flowers and foliage over, often unsustainabley grown, imported flowers. They don't use herbicides, pesticides or artificial fertiliser at the farm, relying instead on more traditional methods and natural sources... believing that the risk of the occasional hitchhiker in your bouquet is a small price to pay for working with the magic of nature.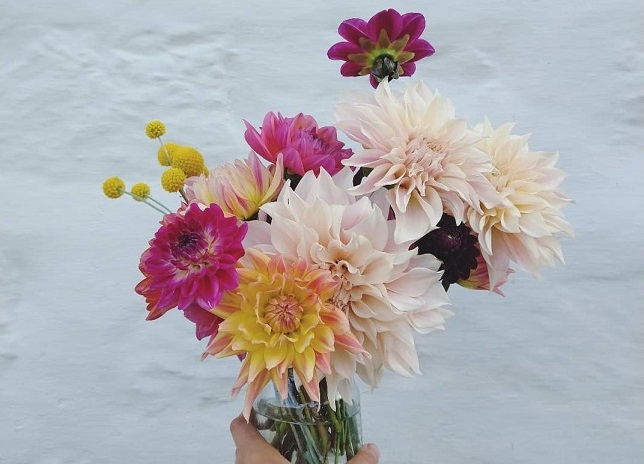 Image: Jamblin Flower Farm
6. Upcycle with The Repair Cafe
On the theme of sustainability, The Repair Cafe are making it their mission to mend our community by helping locals to get together and fix or refurbish items rather than throwing them away. Whether it's mending your favourite jumper, repairing a much loved teddy or replacing the plug on an electrical item, the team of volunteers are making it their mission to teach you the skills you need to give an old item a new lease of life.
7. Enjoy a Luxury Lifestyle With Rouge
Have you ordered a Rouge cheese platter yet? It's a novel alternative to the usual takeaway, and the team will be happy to design a custom made cheese board for any occasion, which you can supplement with a selection of specialised charcuterie and lots of other little treats. But here's the real insider tip - did you know you can buy a bottle of wine off the shelf to drink in the bar, instead of from the wine list? You simply pay corkage to benefit from a higher quality bottle of wine for less in the bar... or not, with free corkage on Monday nights. Cheers!