Cancel Your Plans - These Nordic Noir Books Will Keep You Up All Night
In partnership with the Guille-Allès Library
We asked our friends at the library for a list of their favourite Nordic Noir books they definitely delivered with these authentic and somewhat intense reads - perfect reading as the nights draw in. They are all high up on 'best-of' the genre lists and highly rated by fans, so cancel your plans for the weekend and settle in for a good read.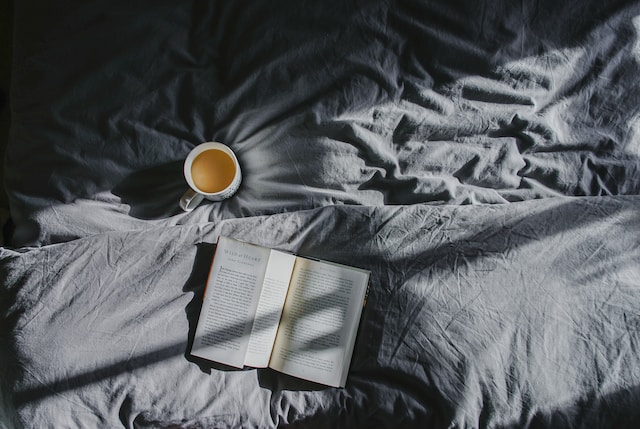 *contains affiliate links
1. Reykjavik by Ragnar Jónasson, Katrín Jakobsdottír
What happened to Lara Marteinsdottir?
Iceland, 1956. Fifteen-year-old Lara spends the summer working for a couple on the small island of Videy, just off the coast of Reykjavik.In early August, the girl disappears without a trace.
The mystery becomes Iceland's greatest unsolved case. What happened to the young girl? Is she still alive? Did she leave the island, or did something happen to her there?
Thirty years later in August, 1986, as the city of Reykjavik celebrates its 200th anniversary, journalist Valur Robertsson begins his own investigation into Lara's case. But as he draws closer to discovering the secret, and with the eyes of Reykjavik upon him, it soon becomes clear that Lara's disappearance is a mystery that someone will stop at nothing to keep unsolved…
2. Killing Moon by Jo Nesbø
Two young women are missing, their only connection being that they attended the same party, hosted by a notorious businessman. When one of the women is found murdered, the police discover an unusual signature left by the killer, giving them reason to suspect he will strike again.
They're facing a killer unlike any other - and catching him calls for a detective like no other. But the legendary Harry Hole is gone. Struck off the force, down and out in LA, it seems nothing can entice him back to Oslo. Until the woman who saved Harry's life is put in grave danger, and he is forced to join the hunt for the murderer. To catch him will push Harry to the limit. He'll need to bring together a misfit team of former operatives to do what he can't do alone: stop an unstoppable killer.
But as the evidence mounts, it becomes clear that there is more to this case than meets the eye. For Harry, this just got personal.
3. A Girl in the Spider's Web by David Lagercrantz
The first part of David Lagercrantz's continuation of the Millenium series by Stieg Larsson (probably the most famous series of Scandinavian crime writing there is including The Girl with the Dragon Tattoo).
The uncompromising anti-hero Lisbeth Salander is again the chief protagonist, along with campaigning journalist Mikael Blomkvist, a lone wolf and champion of the truth.
Lisbeth Salander and Mikael Blomkvist have not been in touch for some time. Then Blomkvist is contacted by renowned Swedish scientist Professor Balder. Warned that his life is in danger, but more concerned for his son's well-being, Balder wants Millennium to publish his story - and it is a terrifying one. More interesting to Blomkvist than Balder's world-leading advances in Artificial Intelligence, is his connection with a certain female superhacker.
It seems that Salander, like Balder, is a target of ruthless cyber gangsters - and a violent criminal conspiracy that will very soon bring terror to the snowbound streets of Stockholm, to the Millennium team, and to Blomkvist and Salander themselves.
4. The Keeper of Lost Causes by Jussi Adler-Olsen
At first the prisoner scratches at the walls until her fingers bleed. But there is no escaping the room. With no way of measuring time, her days, weeks, months go unrecorded. She vows not to go mad. She will not give her captors the satisfaction. She will die first.
Copenhagen detective Carl Morck has been taken off homicide to run a newly created department for unsolved crimes. His first case concerns Merete Lynggaard, who vanished five years ago. Everyone says she's dead. Everyone says it's a waste of time. He thinks they're right.The voice in the dark is distorted, harsh and without mercy. It says the prisoner's torture will only end when she answers one simple question. It is one she has asked herself a million times: Why is this happening?
5. The Lost Village by Camilla Sten
Documentary filmmaker Alice Lindstedt has been obsessed with the vanishing residents of the old mining town, dubbed "The Lost Village," since she was a little girl. Her grandmother's entire family disappeared in this mysterious tragedy, and ever since, the unanswered questions surrounding the dead woman and abandoned baby have plagued her. She's gathered a small crew of filmmaking friends to spend a few days in the quiet village and make a film about what really happened. There will be no turning back for them.
Not long after they've set up camp, mysterious things begin to happen. Equipment is destroyed. People begin to go missing. As doubt breeds fear and their very minds begin to crack, one thing becomes startlingly clear to Alice: they are not alone.
6. The Chestnut Man by Søren Sveistrup
On a blistery autumn morning Rosa Hartung returns to her job as Minister for Social Affairs, a year after the dramatic disappearance of her 12-year-old daughter. Linus Berger, a mentally disturbed young man, confessed to her killing, but claims he can't remember where he buried her dismembered corpse.
The same day Rosa returns to Parliament, a young mother is found murdered at her home in the suburbs of Copenhagen - she's been tortured, and one hand has been cut off. Detectives Thulin and Hess, sent to investigate the crime, arrive to find a figure made of chestnut hanging from a nearby playhouse. When yet another woman is murdered, and another chestnut figure is found, Thulin and Hess begin to suspect that there's a connection between the previously closed Hartung case and the new recent victims.
7. The Axe Woman by Håkan Nesser
Sweden 2012. When Inspector Gunnar Barbarotti returns to work after a terrible personal tragedy his boss asks him to investigate a cold case, hoping to ease him back gently into his police duties. Five years previously a shy electrician, Arnold Morinder, disappeared from the face of the earth, the only clue his blue moped abandoned in a nearby swamp.
At the time his partner, Ellen Bjarnebo, claimed that Arnold had probably travelled to Norway never to return. But Ellen is one of Sweden's most notorious killers, having served eleven years in prison after killing her abusive first husband and dismembering his body with an axe. And when Barbarotti seeks to interview Ellen in relation to Arnold's disappearance she is nowhere to be found. Without a body and no chance of interviewing his prime suspect, Barbarotti must use all the ingenuity at his disposal to make headway in the case.
8. The Gilded Cage by Camilla Lackberg
A woman who has everything...
People would kill to have Faye Adelheim's life. She lives in a beautiful apartment, she has a gorgeous husband who gives her everything she's ever wanted, and she has an adorable daughter who lights up her world. Or does she?
So how is it, then, that Faye now finds herself in a police station?
The truth is about to come out...The truth is that Faye's life is far from what it seems. And now she's been caught out. There's no way she's going down without a fight. The only question is - who will escape with their life?