6 Italian Wines To Help You Ease into Autumn
In partnership with Vinoteca.
Change is in the air, can you feel it? The nights are drawing in, the leaves are starting to fall from the trees and we're switching our focus from sunsets on the beach to cosy nights in. Our food tastes change too at this time of year, as we embrace seasonal offerings... but does your wine choice also reflect the shift in season?
We asked Emily Trebert, owner of Vinoteca, for some wine recommendations to help ease us into autumn and she delivered... with food pairings thrown in for good measure.
So whether you lean towards 'rustic flavours of tangy hedgerow blackberries [which] mellow into warming vanilla and spices' or 'a glass of burnished gold that will gild a room with liquid sunshine' we just know you'll find a great Italian wine on our list to help you gently ease into autumn.
Salute, and over to you Emily...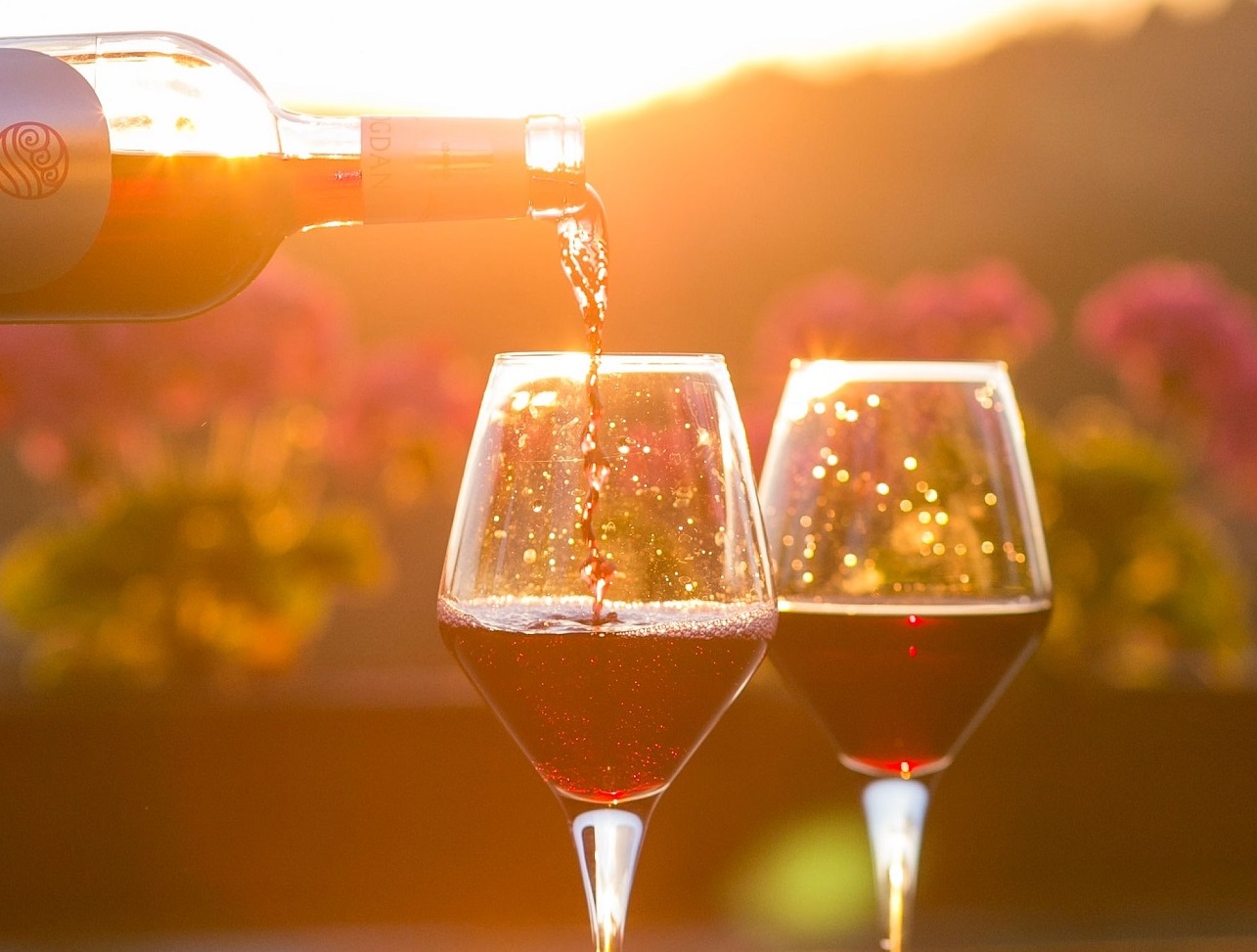 1. Barbera d'Alba
Nowhere does the shift in seasons become more beautiful than in the tree-covered mountains that watch over the vineyards of Piedmont. My top pick from this area would be a Barbera. Tart and juicy, its rustic flavours of tangy hedgerow blackberries mellow into warming vanilla and spices.
Enjoy with a hearty soup of slow cooked pulses, finished with local greens for a cosy night in.

Barbera d'Alba DOC 2017 £12.65
Barbera d'Alba Gelso Superiore DOC 2015 £14.65
2. Aglianico Cantine Terranera
Journey further south to Italy's Calabria region, encompassing the sunkissed territories of Naples, the Amalfi Coast and Salerno which provide perfect growing conditions for the native Aglianico grape. Full bodied and dry and yet with a softness that carries real savour, this little-known grape makes a delicious wine that pairs well with seasonal game and pizza alike.

Aglianico Cantine Terranera IGT 2017 £12.75
3. Rosso di Montalcino
As the sunflowers bow to the ground, the Autumn sun turns its energy to ripening the grapes that decorate the Tuscan landscape, nowhere more notably than the undulating hills of Montalcino, home to the Sangiovese grape that makes my next choice of wine, Rosso di Montalcino. A lighter, fruitier and playful wine than its famous older brother, Brunello, it is a younger, ruby red wine to enjoy in the Autumn warmth.
A glass or two of this wine with a plate of thinly sliced bresaola, shavings of real reggiano parmesan anointed with the finest organic olive oil from Montalcino and a flash of rocket and lemon juice will transport you to a Tuscan Trattoria faster than you can say cin cin!

Rosso di Montalcino DOC Querchecchio 2018 £15.55
Rosso di Montalcino DOC Col d'Orcia *Organic* £17.95
4. 'Orange' Abbazia San Giorgio
A glass of burnished gold that will gild a room with liquid sunshine, "Orange" from Abbazia San Giorgio on the volcanic Sicilian island of Pantelleria has to feature on my list. Made from the indiginous Zibbibo (Muscat) grape, this wine will hit you with floral aromatics on the nose and quench the mouth with juicy, crisp grape juice. Organic, biodynamic and made entirely without chemicals, this is a natural, guilt free wine you can enjoy all season long.
This juicy, fresh wine makes a delicious pair with grilled halloumi. Why not try with a dressed kale salad with Sardinian fregola and halloumi, topped with pretty jewels of pomegranate?

'Orange' IGT 2019 Abbazia San Giorgio £32.99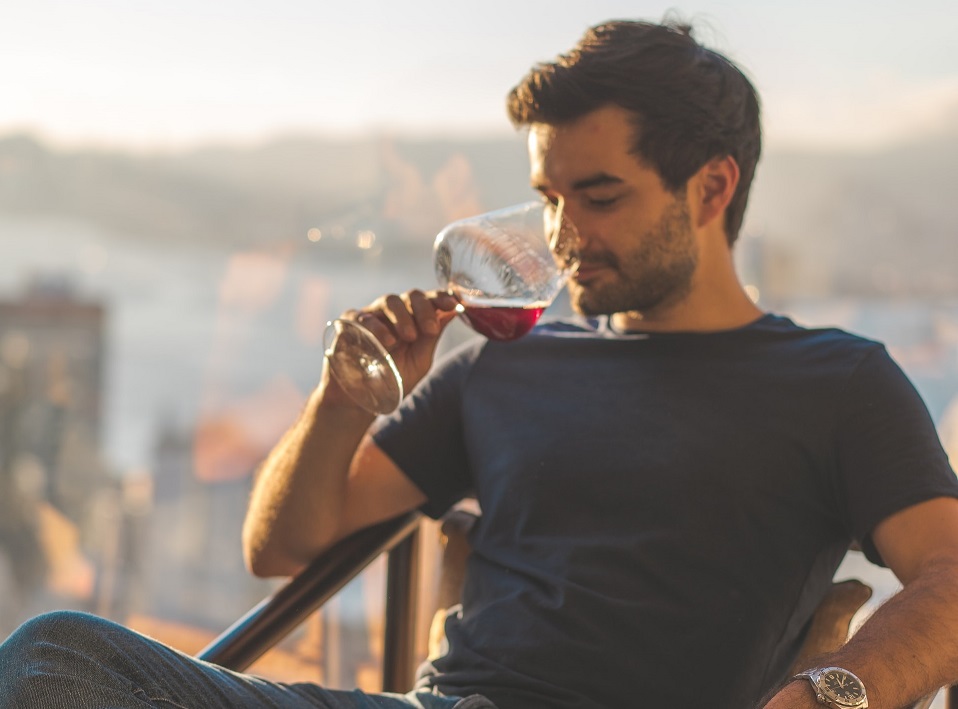 5. Monteoro Vermentino di Gallura Superiore
For those looking to escape the chill that chases in each night, why not enjoy some escapism to the shores of Sardinia, and a glass of Vermentino. From basking in the Sardinian sun on the slopes of Mount Limbara in Gallura, this wine radiates a golden resplendence in the glass. It is rich and intense on the nose, with playful wafts of the salty Mediterranean. On the palate it is smooth and fruity, brightening to a fresh and lively wine with brilliant acidity and a clean finish.
This wine is the most amazing pair with fish so why not enjoy with some locally caught seafood?

Monteoro Vermentino di Gallura Superiore DOCG 2018 Sella e Mosca £16.55
6. Asolo Prosecco Superiore
Is there ever a wrong time of year for Prosecco? In particular an exceptional glass of Asolo Prosecco Superiore. Its golden hue, appley flavours and warm, brown sugar on the palate have always been evocative for me of home made toffee apples. Originating from the romantic hillside town of Asolo not far from Venice, the grapes grow alongside wild mushrooms that thrive in the Autumn months.
So what better way to while away an Autumn evening than with a warming bowl of mushroom risotto and a crisp, chilled glass of sparkling Asolo Prosecco.

Asolo Prosecco Superiore DOCG 2020 £12.25
A Bit About Emily and Vinoteca
A school trip to Florence in sparked a life long love affair with all things Italian for business owner, Emily Trebert, who has run her company Vinoteca Limited since September 2020. Having lived and worked in Italy and developed a keen interest in Italian food and wine, Emily took the opportunity to share her knowledge and passion via her St Peter Port shop, Vinoteca.
Now celebrating a year of business in a tumultuous environment for a startup, Emily has grown Vinoteca into a colourful emporium filled with the inviting sights smells of all things Italian, right on our doorstep in Le Bordage. With an unfaltering passion for wine, small producers and high quality, chemical free products, Emily is always delighted to share what she loves and welcome you into Vinoteca.
Looking for a particular type of Italian wine, or some Italian food pairings?
Whether it's for a cosy night in, a special gathering or a maybe even a wine tasting event, get in touch with team at Vinoteca. They'll be happy to talk through the wide variety of food and drink they have in store - and they'll deliver straight to your door!