13 Seasonal Recipes from An Island Chef
with guest contributor An Island Chef
When we think of autumn we think of leaves falling from the trees, bracing walks along the coastal paths and cosy evenings at home as the nights draw in. And of course, we think of food… wholesome vegetable dishes, seasonal seafood, filling soups and fruit puddings. We reached out to An Island Chef for some foodie recommendations to ease us into autumn and he shared some of his top seasonal recipes, packed full of locally sourced ingredients.
Enjoy!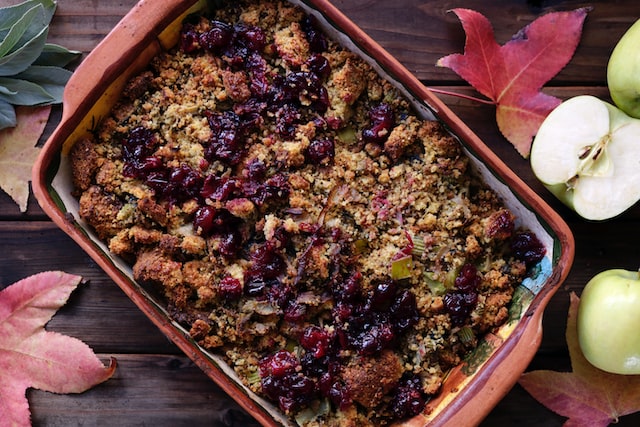 1. Apples and Brambles
"Sometimes you just need something sweet, and when that craving strikes at this time of year, you can't beat the humble crumble. The recipe for crumble originated during rationing in the Second World War, as an alternative to pastry. They can, of course, be enjoyed at any time of year, but they are the ultimate comfort pudding at this time of year when the perfect fruit pairings are in season. Try my Apple and Bramble Crumble, best served with lashings of custard, clotted cream or ice cream."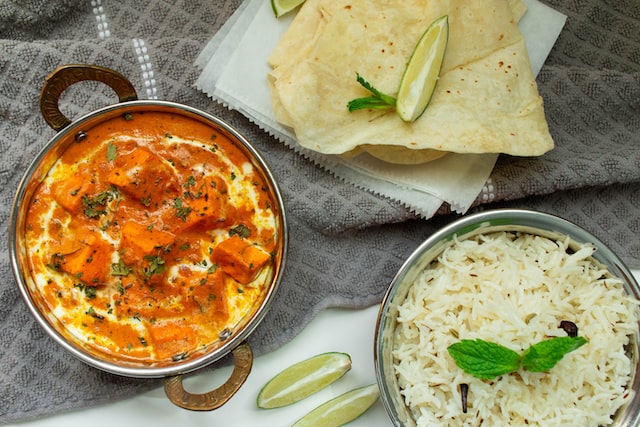 2. Halloween Curry
"The start of Autumn really heralds the arrival of squashes and pumpkins, ready for Halloween. They are fantastic roasted with spices, pureed with lots of butter and make amazing soup, but one of my favourite ways to cook them is in a curry. My Roasted Vegetable Curry uses butternut squash, however this recipe can be adapted to use a variety of seasonal vegetables, including cauliflower, aubergine and potatoes. And remember, curry can be adapted to suit all tastes. It doesn't need to be fiery hot. The key is to develop layers of flavour through using different spices and aromatics to find the level of heat that works best for you."
3. Everyone Loves a Pie
"What could be better at this time of year than a good pie, that quintessential staple of a good pub menu? We're tempted by this recipe for Shepherds Pie with Braised Lamb, perfect comfort food for a dark, chilly evening. If you want to try something a little different, you could try topping the pie with sweet potato mash. Serve with a selection of seasonal green vegetables such as savoy cabbage, the first brussel sprouts or parsnips, which always seem sweeter after a frosty night."

4. Magical Mushrooms
"Autumn is the main season for mushrooms and there are so many different varieties to choose from. My Baked Portobello Mushroom with Chorizo and Egg recipe offers up a light meal option that doesn't compromise on flavour and is relatively simple to create. And if you are tempted to forage for your own mushrooms, find out how to safely identify wild mushrooms to be sure you stick with the edible varieties."
5. Local Seafood
"It's the best time of year for mussels, oysters, and scallops. We're lucky the waters around the Channel Islands offer up perfect conditions to fish for many types of fresh shellfish, as they are some of my favourite ingredients. My Mussels with Garlic, Chilli, Caraway and Liberation Ale recipe is a full flavoured, spiced version of steamed mussels with the ale replacing the more common wine normally associated with mussels. I made this some time ago for a live Jersey Food Festival demonstration and most people in the audience seemed to understand my measurements - a slosh or a glug - especially after a glass or so of ale, so I've kept them in the recipe!"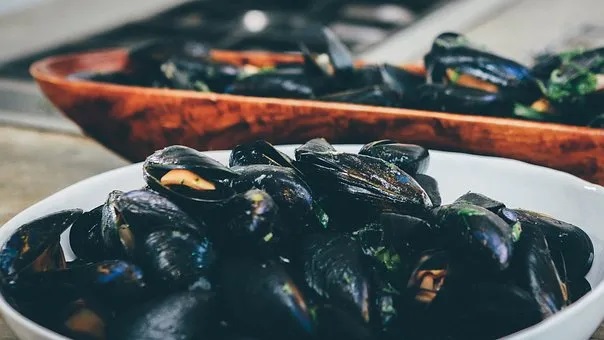 6. Scallops with an Asian Twist
"I also adore scallops. I love cooking them and they are most definitely in my top five favourite foods to eat anytime, anywhere. This recipe for Sesame Crusted Scallops with an Asian Style Salad is a little different from seared or pan-fried scallops as they are fried in a crust of sesame seeds. The sweet firm flesh of the scallop is a perfect foil for the sweet, sour, salty flavours of the dressing and the crisp Asian inspired salad."
7. Beetroot Made Easy
"Sometimes the biggest culinary successes are the simplest dishes. Pile a platter high with crudités, made from the last of summer crops of local vegetables such as radishes, celery, peppers, cucumbers and carrots, and serve with my Beetroot and Edamame Houmous. It's a really simple recipe, all you need is a few basic knife skills and a food processor. Make a batch and you can store the leftovers for a couple of days in an airtight container in the fridge for a healthy snack."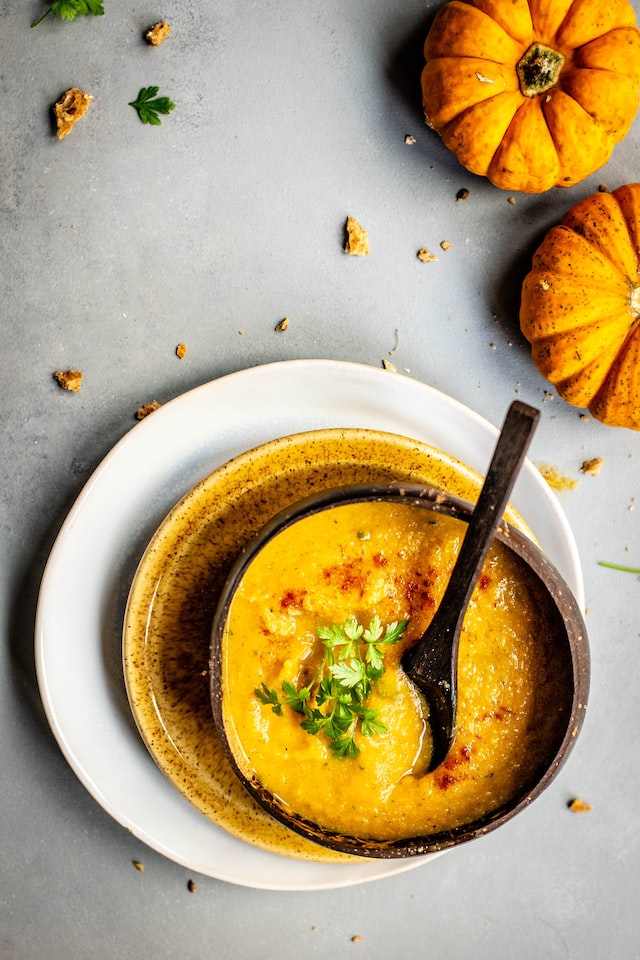 And here's a bonus list… My Six Favourite Seasonal Soups
"I love soups. They are so varied, such a tasty option and most recipes are quick and simple to make. But I simply can't choose just one seasonal soup, so I'm giving you a list within a list here, with six of my favourite seasonal soup recipes."
1. Patatas Riojanas - a rather special Spanish Chorizo and Potato Soup.
2. Super Roasted Red Pepper and Tomato Soup - a Bonfire night staple.
3. Cauliflower Velouté with Cauliflower Pakora and Curry Oil.
4. My Jersey Mussel, Leek and Potato Soup - feel free to use Guernsey Mussels if you prefer!
5. My Shellfish Bisque Recipe.
6. Seafood Chowder with Jersey Mussels, Smoked Haddock and Prawns.

Find all of the recipes here.
And finally, a quick word on allergens…
"As a chef, I have a duty to ensure customers are provided with wholesome, safe food to eat and one of the things as a chef you need to consider is allergens. I cannot guarantee that my recipes are free from any allergens but you will find information on allergens in common ingredients at the bottom of each of the recipes on my blog."
Meet the Island Chef
"I live and work in the Channel Islands with my beautiful family; my long-suffering partner, two fabulous daughters, a fat cat called Cheddar, and two scrappy Greek kittens. My blog features some of my favourite recipes from over twenty five years cooking experience in professional kitchens. It doesn't matter if you have never picked up a knife or a pan, just follow the techniques and recipes and you will be able to make some really fantastic food… and have fun with it!"