6 Things We Learnt When Nick Baker Came To Guernsey
Have you heard of The Tangled Hedge? It's Nick Baker's vision for a new way of living with nature. It's a world where we lighten our touch and learn to be a little less 'tidy', embracing the beautiful chaos that surrounds us when we let nature do its thing, naturally! TV wildlife presenter Nick is an Ambassador for the Pollinator Project and he recently came to Guernsey to discover what our island home has to offer in terms of biodiversity and to shine a light on the incredible work the team of local Pollinator Project volunteers does to protect our natural habitats.
Nick was also refreshingly honest about the despair he feels at times and his struggles with depression, as he tries to deal with the challenges of declining species and the loss of natural habitat all around us.
After establishing that Nick is a Naturalist - no, he doesn't run around naked, that's a Naturist! - he delivered a fascinating and impassioned 'rant' about his life, his values and the benefits nature can bring to us all.
Here's what we learned about the man himself, the project he supports and the world at large.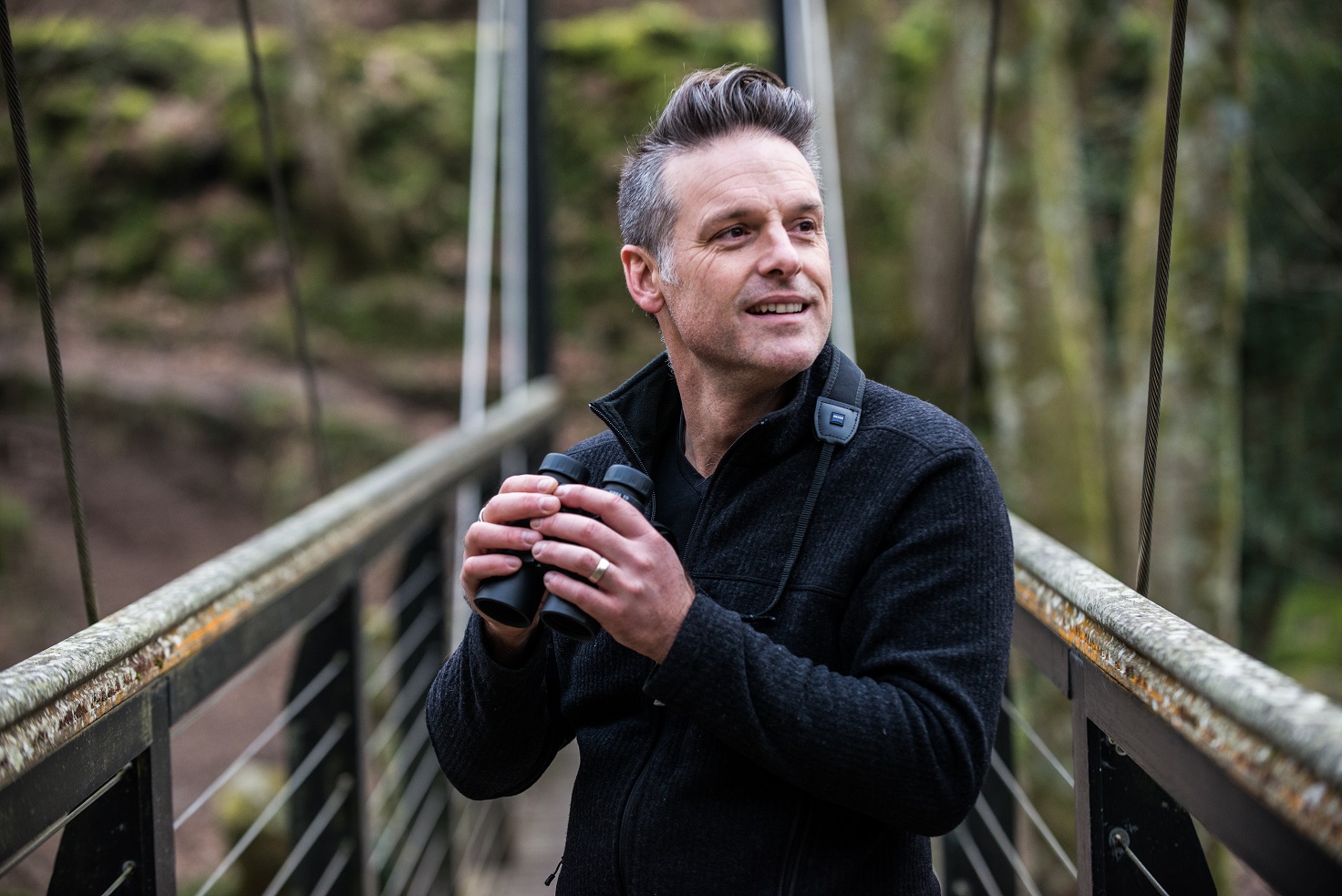 Image from Pollinator Project
1. Guernsey's Wildlife Scene
It was clear that our little island has a lot to offer when it comes to biodiversity, and that Nick was blown away by the natural beauty of our coastline and cliff paths. We may not have the big-ticket wildlife attractions that our UK neighbours have access to - there are no beavers, otters or even squirrels here - but that didn't lessen Nick's excitement for a variety of insects and birds that he discovered on his travels around Guernsey.
His enthusiasm for all of nature's creatures, big and small, was infectious and his passion shone through… as did his sadness about our heavy handed approach to trimming, mowing and in particular, the Cutting of Hedges Ordinance that ensures we trim public hedges every June and September, which is often when our wildlife needs these safe havens most!
2. It's an Emotional Way of Life
Nick was engaging and passionate about his love of nature and the pleasure it brings him, but he was also refreshingly honest about the feelings of helplessness it can create as he struggles at times with depression. Whilst we may stroll along the cliff paths and take pleasure from the wild flowers we see and the birdsong that acts as a soundtrack to our walk, Nick walks the same path and he can't help but worry about the effects of strimming on the hedgerows or the serious decline in the numbers of birds and insects as their habitats and food sources disappear… and he has a point, you really don't see very many bugs on your windscreen anymore, do you?
Nick vividly described his pleasure in finding hundreds of butterfly eggs in his local village church yard, followed by his devastation a few days later when he returned to find that the gardener had been in and 'tidied up' the area, clearing away the plants that supported these developing pollinators with just a few strokes of a strimmer. The very passion for wildlife that makes him feel so alive must at times also feel like a curse as he struggles to reconcile his feelings of joy and despair at the world around him.
3. Spending Time Outdoors Reduces Stress… Or Does It?
Luckily for most of us, living close to nature has a positive effect on our mental health and spending time outside can reduce our stress levels. There are numerous studies that confirm the benefits of connecting with nature, and just listening to tales of Nick's experiences left us feeling a bit more connected to the world around us… we even got swept up in his enthusiasm for the mole cricket population here in Guernsey! Who knew!
But Nick also shared some cautionary tales which were sobering to say the least. Speaking about his local efforts to reintroduce swifts to his village and the opposition he encountered from neighbours upset by the sound of birdsong, it was hard to believe that some people are looking for such a sterile, detached way of life that the sound of birds singing upsets them!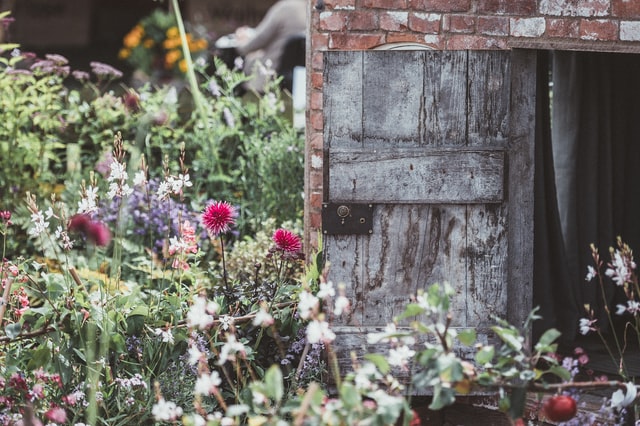 4. Nature Deficit Disorder
Nick also warned us to look out for Nature Deficit Disorder. Yes, it really is a thing! Over in America, the preference for sitting in front of a screen rather than going outside has become so extreme that it has been given this label. In a book on the subject, Richard Louv directly links a lack of nature in our lives to worrying childhood trends such as rising obesity levels, attention deficit disorder and depression, with studies showing that too much screen time spells trouble for the developing mind. In the book, Louv quotes a child who told him he prefers to play indoors "because that's where all the electrical outlets are!" Sobering stuff.
5. Don't Forget the Bear Story!
At the other end of the scale, too much nature can sometimes be a bit worrying… how do you deal with the shock and fear that engulfs you when you are on an expedition to Alaska and a grizzly bear decides to get up close and personal? Check out this amazing clip from Nick's BBC series, Deep Into the Wild. Stressful? Absolutely! But that feeling of simply being alive once the immediate danger has passed must be incredible. It's certainly not just another day at the office, that's for sure!
6. The Bigger Picture
It may seem like a high price to pay, coping with depression which is triggered by the very thing that gives your life passion and purpose. Living with a deeper understanding of the risks to our natural world must undoubtedly make you more susceptible to the risk of emotional anguish. But it is so obvious that Nick lives for nature... and what a way to live! Fully immersing yourself in the natural world and truly experiencing the wilderness on your doorstep every day of your life.
Guernsey's Pollinator Project is lucky to have such a wonderful Ambassador - come back soon Nick Baker!
If you want to find out how you can help local pollinators, check out 10 Simple Things To Do to Help Bees in Guernsey or head over to the Pollinator Project for more information.
P.S. Our ticket was kindly gifted but all enthusiasm is our own