Why You Need Art and Creativity In Your Life
by guest contributor, Šárka Lee
Why do you need art and creativity in your life? We asked local artist, author and teacher Šárka Lee this question, and she gave us an insight into the inspiring and restorative properties of art, along with some ideas to help you find your very own creative outlet and escape the day-to-day stresses with some much needed me-time.
Here's what she had to say.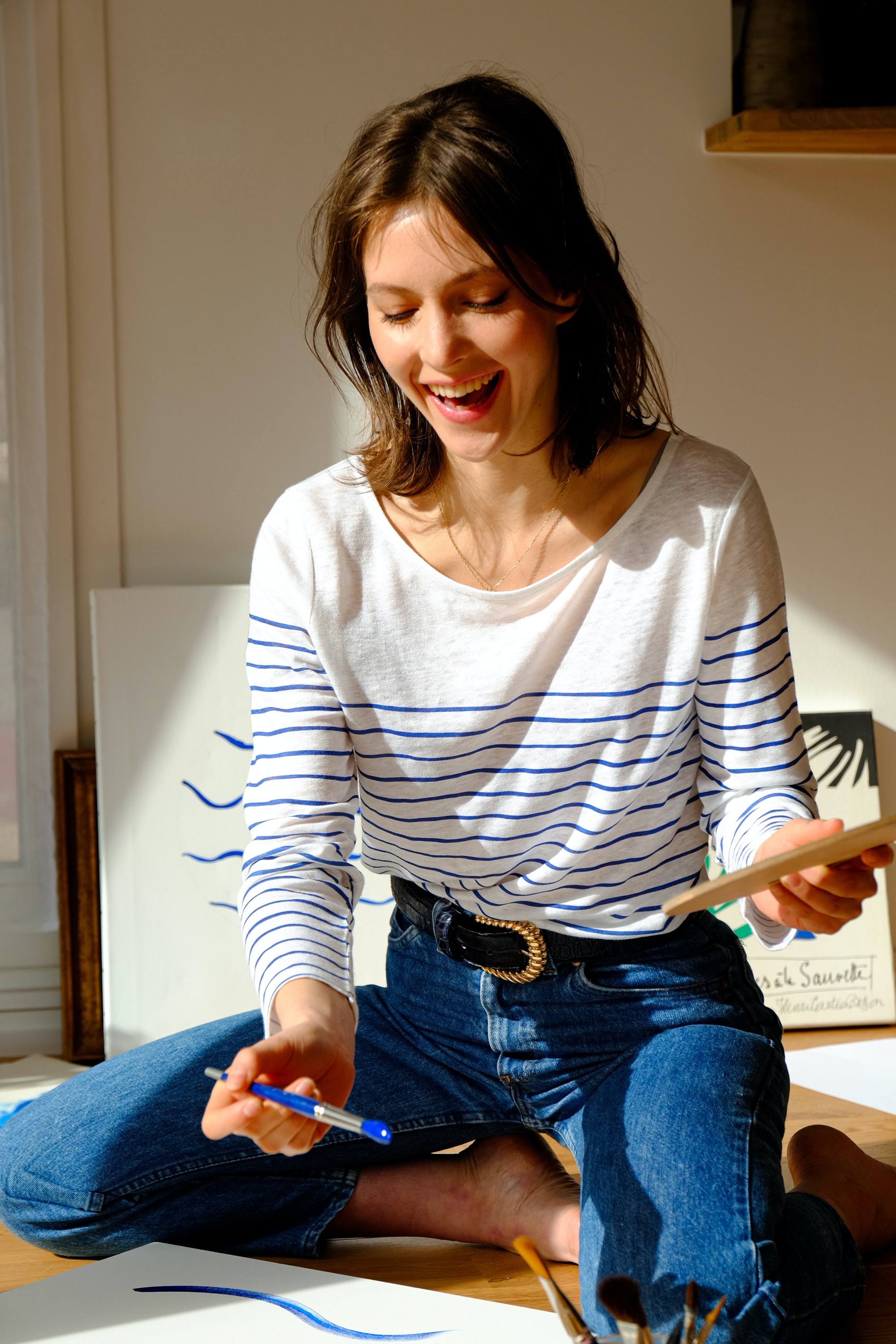 1. Creativity Feeds the Soul
Why do we need art in our life? I would say because it feeds our soul. Amidst the tosses and turns of middle age and everything that comes with it – our kids' driving lessons I hear you sigh!), our job, the housework, our parents' deteriorating health, the pandemic, and global warming – our soul needs a little break from all of this from time to time.
2. Art Offers Respite From Daily Life
I myself like making collages. I cut out pictures from my favourite magazines and add them to my paintings. I am an artist so I can paint, which is a bonus, but not the point. I will let you in on a secret. The point is, that for a while, I sit by myself, just me and a nice cup of tea, the pile of ironing banished to the other side of the closed door. And I am leafing through lovely magazines, taking my sweet time, officially "doing my art". In the words of the great artist Pablo Picasso "Art washes away from the soul the dust of everyday life."
3. Create The Life You Want Through Your Art
I basically cut out whatever takes my fancy and create an imaginary world with it. It's like going shopping for free. You think you get your dopamine hit from bagging a bargain - try getting absolutely everything you like for absolutely nothing! And if it does not work, no harm done! Do you see where I am coming from? Bliss. You can redesign your entire house, create a completely different life, all with a stroke of a pencil and a pair of scissors. Occasionally, my collages become a book. Sometimes a card design. However, they are always FUN.
4. Art Can Take Many Forms
Art can mean different things to different people. When you find your niche, you'll find a place of respite and calm, and create a thing of beauty that brings joy... to you!
My friend likes crafting. Sewing mainly. I cannot sew, even if my life depended on it - or knit or crochet for that matter - but I bet you can. Or you can make a cake even if it is no one's birthday. Or plant a seed and watch it grow. Or decorate your home. Or sing out loud and sway your hips like you mean it. Write a poem no one will ever read. Paint something nobody will ever see or buy. All of it is art.
Anything that makes you feel fuzzy inside and bubble over with joy is art. Why? Because it uplifts you. Because it releases your sadness. Because it whisks you away to a world of beauty, harmony and peace. Because it brings you home.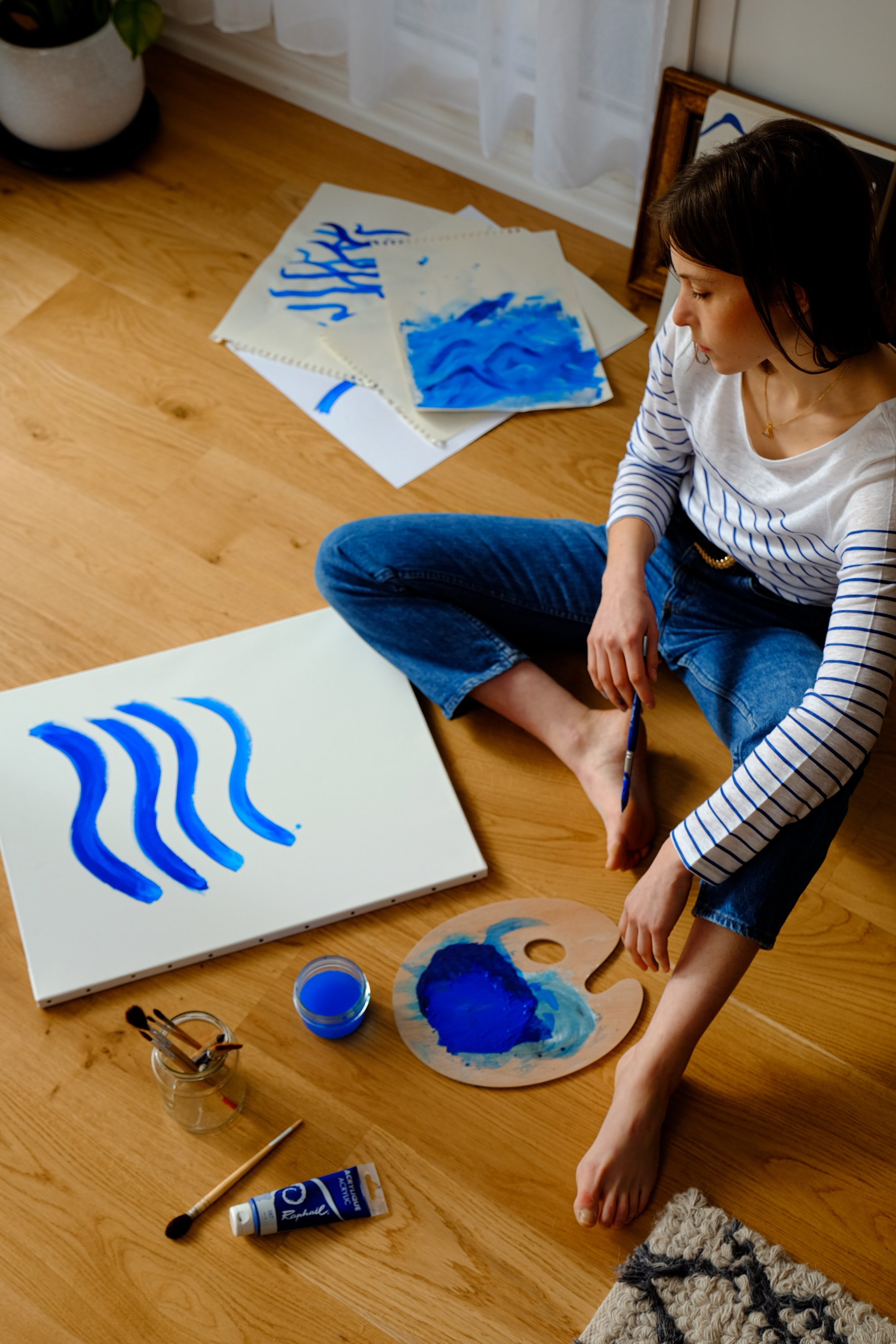 and an extra no 5.... Sometimes Art is Not Enough
Here's a tip - if you are a mum, you also need a dog. Get the dog when your kids start to become teenagers. You know, when they don't even want to be seen with you. That's when you get yourself a dog. Not when they are babies and they need you 24/7 (and you don't sit down for the next three years...), not then. Now. When they have peeled away from you and are eager to fly the nest, but you still long for the cuddles and warmth. That's when you replace them with a dog. Maybe don't put it exactly like that. Tell them the dog is for them. P.S. It's not really.
But back to creativity and art. This is also the time of your life when you can close yourself off in a spare room or a converted garden shed, be creative and tend to your soul.
That's why we need Art.
A Bit About Šárka
Šárka Lee was born in the Czech Republic and works as an Art teacher at Elizabeth College. She is a qualified counsellor with experience in bereavement. She also teaches about mental health and well-being and leads the EC Eco Team.
Šárka studied Art and Czech Language and Literature at Masaryk University in Brno and retained her love for writing to this day. She combines art and writing in her children's books - her latest book 'The Bear Truth about Goldilocks' is coming out soon.
"I want to make people laugh. Life is hard enough as it is. I believe that if you don't make fun of life, life will make fun of you."