The Importance of Self Care When Caring For Others, And Where To Find Support
Supported by Gower
Caring for others, whether professionally or as a relative or friend, can be extremely rewarding. But it's not easy. Looking after someone for a prolonged period of time can take its toll on your wellbeing, physically and emotionally. You become vulnerable to absorbing some of their stress and trauma, and that can leave you feeling overwhelmed.
Stepping back from the role of carer is often not an option. So this is your reminder that prioritising self care when you are looking after someone else is not selfish - it's a necessity! It's that cliché of putting on your own oxygen mask first - you can't help someone else effectively if you are struggling to look after yourself.
Easier said than done? We hear you! So let's consider ways to prioritise your wellbeing as a carer with this list of self care practices from Mind. Then we'll take a look at the support that's available locally for carers so that the self care can happen.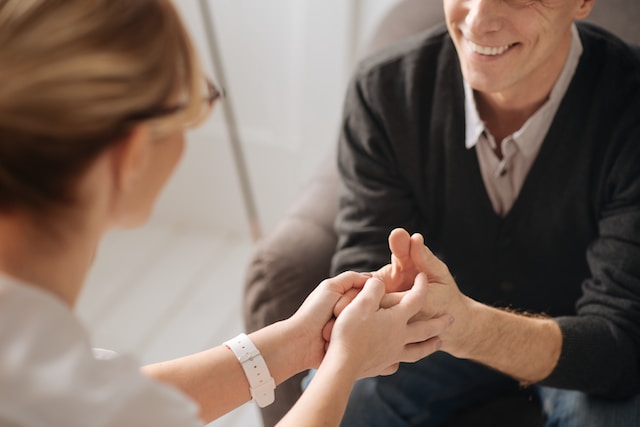 1. Start with the basics
Good nutrition is one of the basics of self care, so try to ensure you eat a healthy, balanced diet and make sure you stay hydrated throughout the day. Try to do regular exercise and spend time outside if you can. A simple thing like a regular short walk can have long reaching health benefits. Lack of sleep can make it harder to cope with everyday challenges, so try to get a good night's sleep and use relaxation techniques when you can to help you feel more rested.
2. Connect with others
Loneliness affects most of us at some point in our lives and as a carer you can be more vulnerable to isolation. The role can be all consuming, so it's common for relationships with friends and family to slip away at a time when you need their support more than ever. But meaningful connections with other people truly is one of the fundamental building blocks of self-care. Mind suggests sharing how you are feeling with someone you trust, joining a support group, or talking to someone through online mental health tools.
3. Make time for you
It's important to have some time that is just for you, especially if you are worried about your mental health. So take a break, if and when you can, to clear your head and try to make time for things you enjoy. If you don't find it easy to leave the house, find ways to escape in your own home, find a quiet space to read a book - or browse your favourite online site! - or relax and get creative with a new hobby at home
4. Find ways to stay organised
Mind suggests that staying organised can help you feel more in control. Start with things like keeping a planner of your daily routine, and making sure you keep important information and medication in one place. There's also a lot of technology available for carers - you can find out more about carer-specific technology, apps and online services here. But don't be too hard on yourself if things don't always go to plan, you've got a lot to think about!
5. Ask For Support
By accepting there are some things you can't do alone, you might feel more able to cope. But many carers find it difficult to ask for support. Sometimes it's because of pride, often it relates to privacy, or maybe the person they are looking after doesn't want anyone else involved in their care. In many cases it is because carers simply don't know what help is available to them and they don't have time to learn about the services they could access… so we've done the research for you! You'll find details of some of local support organisations below.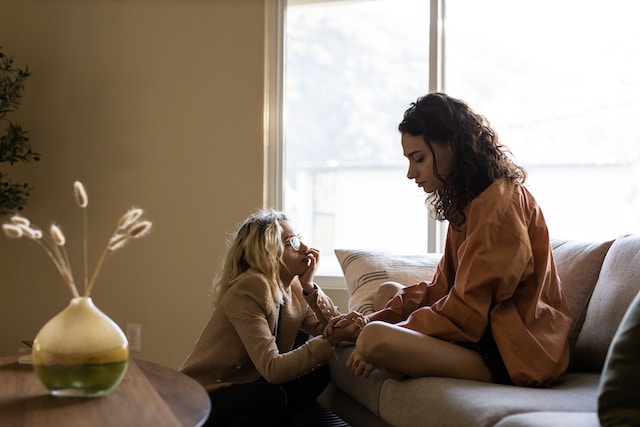 Support for Carers in Guernsey
With an estimated 8,000 carers in the Bailiwick of Guernsey, our island home simply couldn't function without the tireless efforts of the thousands of people living among us who look after those in need in our community. From family, friends and neighbours to volunteers and health professionals, there are so many people we rely on to take care of us when we are vulnerable and in need of extra support.
But who supports the carers? Here's where to find support in Guernsey...
1. Support for Carers of People With Dementia
The primary purpose of the Guernsey Alzheimer's Association is caring for carers of people with dementia. Many of the volunteers have experience of caring for families with dementia, so they understand the concerns of carers. They offer information, advice, companionship and support and can also provide a respite service for carers of those living with dementia, arranging for experienced carers to come to your home and provide company for your loved one, giving you some much needed time to yourself.
2. Support for Carers of Friends and Family Members
Carers Guernsey provides support to anyone in the Bailiwick who cares for a friend or family member who is ill, frail, disabled or has mental ill health. They provide emotional and practical support, ensuring carers have access to expert advice and information and support when and where they need it and in a way that works for them. Through calls, drop in sessions and outreach services they can talk through how you are coping and connect you with support that can help you, such as allowances, counselling, and community services.
3, Support for Carers in Health and Social Care
Healthcare professionals have to cope with the emotional toll of caring daily, often dealing with life and death situations. Schwarz Rounds offer them support in the form of confidential group meetings, facilitated by trained panellists, where they can talk honestly about the impact caring is having on them, both personally and professionally. The meetings are open to anyone who plays a part in caring for patients at various stages of their hospital stay. Nurses and nursing assistants form a core part of the group, but everyone from dieticians to physicians, and physical therapists to ward receptionists are welcome. For further information, contact Sharon Treacy here.