Why Travel is Good for Your Soul
In partnership with The Wanderlust Collection
Hands up who is feeling a little wanderlust at the moment? Are you scrolling through social media, flicking through travel magazines and aching to head out on an adventure? You are not the only one. Trust us. So many of us are longing to jet off to a new place at the moment. Just to have a moment of escapism or a change of scenery.
There are still a lot of questions floating around at the moment on the 'when' and 'how' of travel, but we've been reflecting with The Wanderlust Collection on the 'why'? Why do so many of us feel that pull, the desire to wander, to travel and to explore the world? We've got some thoughts. Let's get into it.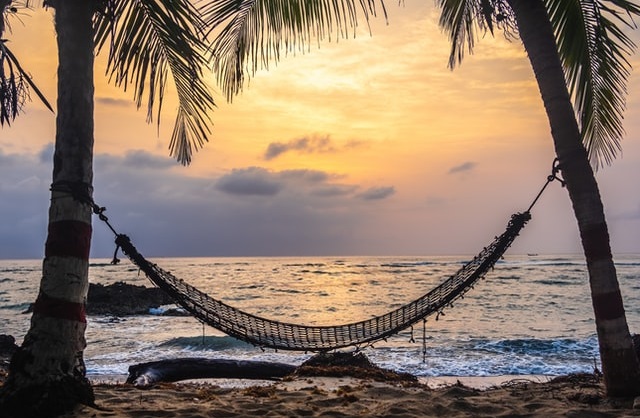 1. It Allows You To Meet New People
In these strange times, many of us are looking forward to traveling to see family and friends who we've been cut off from for so long. But, in usual times, we also often travel because of the people. Whether you find pleasure in the company of the family and friends you travel with, or you enjoy getting to know new faces and lives entirely different to yours, connecting with people truly is a basic human need, and we're more open to spending quality time with others on holiday. We're more likely to relax, to feel less stressed and to let people in, even if it's just a friendly chat around the pool or a smile as you wander along the beach.
Maybe it's less intimidating because it's a temporary meeting with no judgement or pressure. In fact, we often find it is having those guards down that can lead to something special and long term relationships are born out of chance encounters. Whatever the reason and whatever the outcome, it feels good to connect with people. It's one of the reasons people return to the same place time and time again; 'Because the people are so friendly!'
2. It Gives You a Chance to Breathe
Sometimes you just need to step off the treadmill of life and have a break from routine to catch your breath. Life is busy. The weeks roll into months and a trip away is a chance to clear your mind and refocus. Of course, it helps if you find yourself in beautiful surroundings with your day-to-day chores removed, giving you the chance to totally relax. Someone else is cooking and cleaning, you have logged off from work (we hope!) and you can truly escape from the challenges of your daily life and recharge. New places, new people, new views… it all helps us to escape and see life through fresh eyes.
How far you need to travel to experience this is something we've all had to reconsider over this past year. Yes, it's exciting to travel around the world, but many of us have found escapism right on our doorstep here in the Bailiwick. We all need a break from time to time. Focusing on our own health, happiness and mindset really can help us to get the most out of life. Physically being somewhere different, even for a short break, can give us the chance to re-evaluate our day-to-day… and to breathe!

3. It Sparks Life-Changing Inspiration
Sometimes a bit of breathing space can result in so much more than a reboot. It's a chance to let your mind wander and let your dreams come to the surface. Being somewhere new gives you the chance to think in new ways, you have time to think about where you are in life, and more importantly, where you are going. Throw in beautiful surroundings and little touches of luxury and inspiration may just strike.
That's certainly a feeling that Sarah, founder of The Wanderlust Collection knows well. She was so inspired by a trip to Bali a few years ago that she returned with a notebook full of style ideas, a few Bali bags from a local supplier and her business The Wanderlust Collection was born. Even if you don't have a trip planned at the moment, we're sure you'll find inspiration in Sarah's story.
4. It Leaves Lasting Impressions
While it's true that we won't all come back from our trip with a new business idea, we do all bring something back with us from our trips to faraway places. We are influenced by the places we see, the people we meet and the experiences we have. Visiting new places gives us the opportunity to try new things. It can be as simple as a new type of food, or as profound as a new sense of purpose. Maybe the experience gave you a renewed sense of appreciation for life here at home - or maybe even an insight into a better way to live your life? Whether it's a new hobby, a new cause or simply a new sense of perspective, a good trip can have a lasting impression on us and the memories can stay with us forever.
Some trips have the power to change our lives, others simply help us to enjoy the life we live more, but either way the effects of wanderlust last way beyond that the time we actually spend in faraway places, giving us a renewed sense of purpose and adventure, with lasting memories that help us enjoy the special moments in the everyday, which as you know is something we're all for here at The List.