5 Ways To Protect Your Children Online
In partnership with Aspida Advisory Services
The online world can be a daunting place for many parents, particularly as children become more and more connected to technology and devices. Whilst it makes sense for schools to adopt more technology as the world moves forward to best prepare kids for the future, it does mean that even the youngest of children are now more technologically literate than we ever were.
And with 24/7 connectivity and conversation comes the need to monitor and build boundaries around internet use and content consumption at all ages.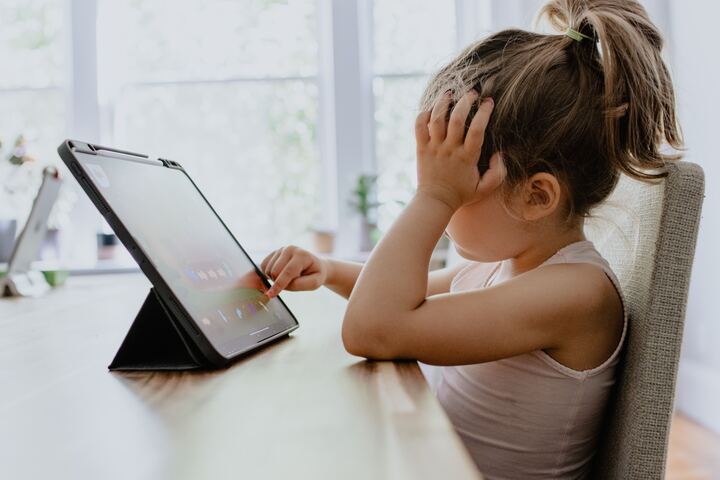 According to the UK Safer Internet Centre, there are four areas of risk for children online, known as the 4 C's:
Conduct: Children may be at risk because of their own behaviour. For example, by sharing too much information, such as location and personal details etc.
Content: Age-inappropriate or unreliable content can be easily available to children.
Contact: Children can be contacted by bullies or people who groom or seek to abuse them.
Commercialism: Young people can be unaware of hidden costs and advertising in apps, games and websites - often with a payment method previously integrated into the device or account.
Here are 5 tips for parents & carers when it comes to educating and empowering children when it comes to online safety:
1. Do Things Together Online
There are lots of things that can be done online together. You can watch educational videos and shows, research homework pieces, holiday activities or craft projects, or play games. You can't stop children using the internet, so teach them how to use it for good in their lives. Teaching them how to best use search and where and where not to click will give them a life skill and keep them focused on the task in hand.
2. Keep An Open Dialogue About Online Content & Activity
Find opportunities to discuss online safety and content with your children when it crops up - perhaps on television or in an article. Discuss the pros & cons of using certain apps and websites. Enable them to consider risk and talk about problem solving. Talk about mental health and social media. Explain clearly why too much screen time can maybe affect mood and how they would be better maintaining a healthy balance. Discuss content they have looked at so that they understand it fully. Find online sources that may do a better job of teaching them this and allow them to process them autonomously.
3. Set Clear Boundaries
Having rules around internet use is key. It may be that you ask them to show you what they have been sent, or that they are only allowed to use the internet in common spaces in the house as opposed to alone in their bedrooms. Make sure they know that they cannot purchase something without asking or fill in contact forms without permission. Once again, an open dialogue is key here - they need to feel they will be rewarded for being honest. When children know what is right and wrong, they will sometimes share things they have been sent with you that they don't want to get in trouble for. Positive reinforcement in those situations will build trust between you.
4. Familiarise Yourself With Your Child's Online History & Activity
As much as we want to trust our children, it makes sense to also keep an eye on what they are clicking on as even if they are responsible online, they can be sent content by friends and peers and once they click on it and watch it, it will affect their algorithms, meaning similar content will be served to them in their feeds in the future. So monitoring their conversations with friends, particularly with younger children, is key to controlling that change. With teens, it may be better to have open conversations with them and go through their history together to maintain trust, but this is dependent on the situation and the concerns they have.
5. Make Use Of Safety Tools And Software
Most online systems and accounts can be set up for different family members. You can take advantage of the parental controls on routers, wifi networks, devices and games consoles to block apps and sites that may have inappropriate content. If your children are using social media, make sure that their profiles are limited by age - you have to be 13 for most sites so check their settings are honestly set up to allow the platform's controls to kick in. Youtube Kids is an app separated from Youtube to avoid ads and content being served to the wrong age group. Ensure your children are using the correct app. Check privacy settings too. Especially if they are posting pictures and videos or chatting with friends. Also, be aware that games consoles such as Playstation or Xbox all connect online and encourage chatting with other players of all ages and locations. This is part of the fun, but can often open children up to risks. You can adjust the settings in them to ensure your child is safe.
Useful Links For Parents & Carers
The National College offers guides and courses for schools and carers: https://nationalcollege.com/categories/online-safety
SaferInternet.org.uk is a brilliant resource (non-profit) - https://saferinternet.org.uk/guide-and-resource/what-are-the-issues
The UK Council for Child Internet Safety from the UK government - https://www.gov.uk/government/groups/uk-council-for-child-internet-safety-ukccis
You can view all of our articles for Cybersecurity Awareness Month in partnership with Aspida here.