10 Trends To Embrace This Year
In 2020, when no-one could have predicted what was coming, social network Pinterest was right on the mark, as usual, with their trend predictions. Every year, the team predict what the upcoming trends will be, based upon the searches made on their website in the previous years. In the year where it all went wrong, the team at Pinterest were right, with an astounding 80% prediction rate.
So, if they can call it in the most unpredictable year ever, there's a pretty good chance they know what's coming in 2021. Here are some of our favourites for the year ahead.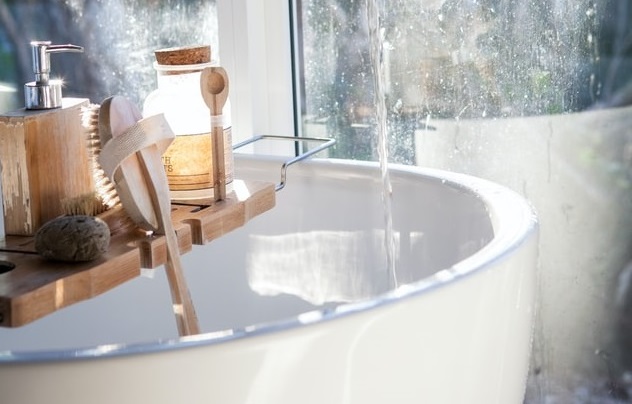 1. Skinimalism
Naturally glowing skin is what we will all be searching for in 2021. Forget full cover matt foundation and smokey eyes, it's time to embrace natural skin textures with a 180% year-on-year increase in searches for 'natural everyday make-up' on Pinterest.
2. Natural Beauty
We'll be looking for minimalism in our beauty products too, streamlining our regimes and using clean products with natural ingredients to create a fresh look that will come across well on video calls… and hopefully look great in person too, when restrictions ease! 'Home-made skin care' searches are up by 110% and everyone is searching for 'aloe vera face masks'. We'll take two of those too please!
3. Alternative Spirituality
2021 is the year when alternative spirituality enters the mainstream. Searches for 'manifestation techniques' have risen by 105% and we're looking up 'protection crystals' and 'zodiac sign facts' more than ever before. Journaling will form part of this spiritual journey - whether it's through self reflection or setting intentions, we're all looking to manifest our best self this year.
4. Start A Business
It's the year to unleash your inner entrepreneur and turn that idea into a reality. 'Branding strategies' and 'podcast tips' are in high demand according to the Pinterest stats, with searches for 'small business ideas' up 90% and 'entrepreneurial motivation' hits doubling year on year.
5. Upcycle Your Wardrobe
Grab an old piece of clothing and give it a new lease of life with some DIY personalisation. The buzz search words that are trending are 'reworked clothes', 'jean painting ideas', 'custom hoodies' and 'tote bag design diy'. I guess we all found new hobbies last year. And we love a sustainable trend too.
6. Bathing Rituals
Bathtime is being upgraded to a mini-spa experience this year, with influences from ancient rituals thrown in for good measure. We're talking 'spiritual cleansing' and 'full moon bath rituals' to make me-time a more relaxing and meaningful experience. This is also reflected in home design, with searches for 'free standing bath in bedroom' up 50% and 'deep soaking tub' up 145% year-on-year. I mean, it makes sense to improve our home relaxation time when we are at home so much more than before. This is a trend, we're happy to see stay!
7. Invest In Rest
We haven't just been looking to up our bathtime routines, we also see that 2021 is the year to elevate your bedtime routine, creating a little luxury in the every day. Sleep care is the new self care. From 'sleep blends for diffuser' to 'silk sleepwear' and 'sleep yoga' we have been searching for those little extra touches to enjoy life that little bit more.
8. Gourmet Meals
Whether it's through desire or necessity, we'll be recreating restaurant experiences at home with chef-inspired meals and 'gourmet food plating' techniques. 'Bread art' is also something that continues to grow in popularity with searches up 130% year-on-year. Sourdough is here to stay.
9. Spice Up Your Life
And we're done with bland food too. Spicy recipes and hot creations are what we are looking for in 2021. The data shows an increase in searches for 'Cajun chicken' and Mexican dishes, with Jalapeno peppers and even 'hot honey recipes' coming out on top. Sounds good to us. Sometimes, you just need to change things up.
10. Celebrate Good Times
This year we won't need much of an excuse to plan a celebration with family and friends, whatever the year throws at us. Pinterest has seen a rise of 110% year-on-year for 'film date night at home' searches and 'cheers and beers party' is also trending. We're also embracing the small moments with loved ones, from 'monthsary messages' to 'anniversary boxes'.
One thing we do know for sure is that 2021 is going to be about quality time with friends and family, simple home comforts and finding luxury in the every day. And those things have always been at the top of our list!