Dying Matters: It's Time to Start the Conversation
with guest contributor, the Rev. Linda Le Vasseur
It's said that the Victorians rarely talked about sex, but they were always talking about death. Today the opposite is true. We are much more comfortable talking about sex and death is the great taboo. It doesn't have to be that way.
Death is understandably not something we want to dwell on. We want to keep it at a safe distance, and when it does touch our lives the grief that comes with losing a loved one can feel overwhelming. But maybe if we were able to talk more openly about dying we could start to build a framework of emotional and practical support for loved ones that just might help, in some small way, to ease the pain.
So what does that conversation look like? We invited the Rev. Linda Le Vasseur, Chaplain of the Princess Elizabeth Hospital Spiritual Centre, to share her thoughts and some of her experiences around death, dying and bereavement for Dying Matters Awareness Week. She looks at many of the issues people face, from practical matters and the physical aspects of dying, to the spiritual and emotional side of death and bereavement.
Her insights are thought provoking and offer us an opening to get the conversation started, with questions that we all need to consider.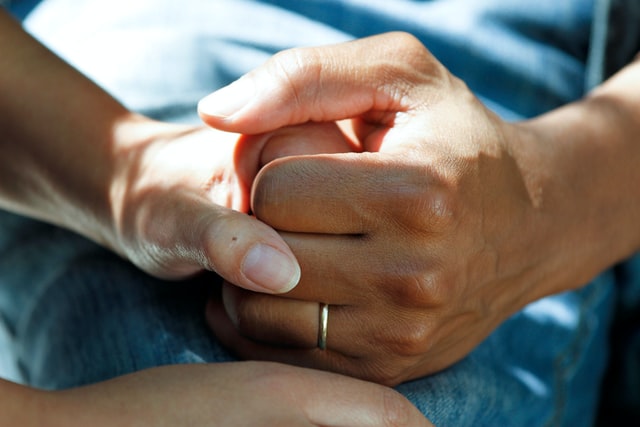 "Having a conversation with loved ones not only gives the dying person peace of mind, but it can also be their last gift to their family, so they can find peace of mind in all the arrangements that must take place."
1. Have You Shared Your Views and Wishes?
I often see families at the point when they want to plan a funeral with me, but there have been no conversations with the deceased prior to their death about their wishes. Families really struggle. They desperately want to do the right thing, but they have no idea what that looks like. Sometimes they're not even sure whether the person wanted to be buried or cremated. Having a conversation with loved ones not only gives the dying person peace of mind, but it can also be their last gift to their family, so they can find peace of mind in all the arrangements that must take place.
2. Where Will You Receive End of Life Care?
Have you ever discussed where you or a loved one would want to receive end of life care? Of course, this may be out of your hands, but if you do have a choice, think about where you want to be looked after in your final days. I recently had a conversation with a young person in palliative care who has been brave enough to tell her family that she doesn't want to die at home. She wants to be in a clinical setting where it's easy to make her as comfortable as possible, but she also doesn't want home to become a hospital, leaving her family with what could be uncomfortable memories.
3. What Sort Of Funeral Do You Want?
There are a lot of questions that go with planning a funeral and by talking this through with family in advance you can take comfort from knowing you're giving your loved one the type of send off that is true to their wishes. Where will it take place? This may depend on whether or not they are religious. Do you have a view on what people should wear? Some stick with traditional black clothing to represent mourning, but sometimes brightly coloured clothing is encouraged to celebrate a vibrant life. Is there certain music that has special meaning to the deceased? Will there be a eulogy to pay tribute to a loved one, or maybe there's a bible reading or a poem that holds a special meaning? These are just a few of the questions that loved ones have to consider when planning a funeral. It may make life easier for them to know that the decisions they make are in line with your wishes.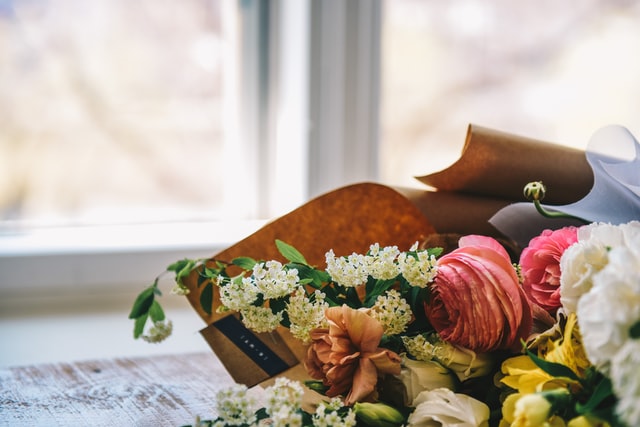 "It was like a weight falling from my shoulders... It was just so important to celebrate her life and we felt we'd done it in a way she would have approved of."
4. Do I Have To Have A Funeral?
The short answer is no. You may not actually want to have a funeral, and it's not something you have to do. It's a personal choice, but it's worth considering that your family and friends may need something that gives them an opportunity to say goodbye, whatever shape or form that may take. Of course, the pandemic robbed many families of the chance to see their loved one or say goodbye, leaving many with a strong sense of unfinished business. Some families have chosen to have memorial services now things are easier, but others have gone for more personal ways of addressing this.
Kylie (not her real name) lost her mum in hospital at the height of the pandemic, with only a solitary fifteen minute compassionate visit. Her family were left with all sorts of emotions, which they recognised were not helping them to grieve. On the anniversary of her mum's death they had a family afternoon tea (her mum loved cake!) with champagne, which her mum also loved. They talked about her, laughed about her and raised a few glasses of fizz to celebrate the memories she has left them. "It was like a weight falling from my shoulders," Kylie told me. "My brother and sisters felt pretty much the same. It was just so important to celebrate her life and we felt we'd done it in a way she would have approved of."
5. What Is It Like To Die?
Even doctors ask that question! We're all a bit scared of the unknown. As a hospital chaplain many patients want to ask me this question. Often the trouble is that they've seen soap opera deaths on telly and believe them! I talk in terms that for most people as death becomes nearer they become more sleepy. then they may go very deeply asleep, so they appear unconscious. Then they may go into a stage of unconsciousness and then they die. Death can, in most situations, be awesome and even beautiful. When a person has died, it's easy to see straight away that there's just a body remaining. For people who embrace some kind of spirituality, they may see this as the soul having left the body.
6. Why Is This Happening To Me Or My Loved One?
There are sadly no quick fix answers here. My perspective is that there are some things in life that we can never fully understand. Death and suffering are two of those things. Given that we all die, it's important that people express their hurt and their anger around the fact that suffering may be part of their experience and death is inevitable. By doing so in time it may help them work through the difficult stuff and find some kind of peace of mind and acceptance. I also tell people that if they want to be angry with God, that's fine. I believe he can take it and understands what we feel.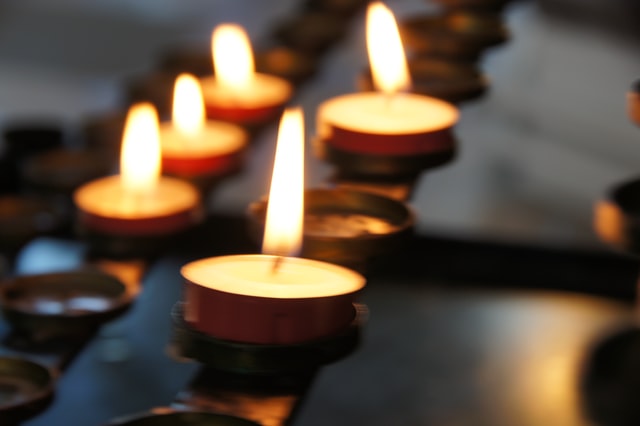 7. If Time Is Short, What Are Your Personal Priorities?
For some, it's doing some of the things on their bucket list. For others it's seeing more of family, having those important conversations around death and also affirming love for those who are important in their lives. Some choose to make things as normal as they can be. You may also wish to consider whether you have made a will. Whether yes or no, there may be personal items you wish to leave to specific people. Make sure your wishes are known.
8. What Is A Good Death?
That's a very personal call to make. I can think of a family whose mother died in hospital. They decorated her room with pictures and ornaments that were important to her. She had her own special blanket on the bed and, because she was very religious, her children brought their guitars in and as a family they sang hymns and prayed together on her last Sunday. There were people popping in and out of her room during her last week and lots of fun and laughter. When the family called me at the end, it was very evident that this person had died at peace, feeling loved and cherished.
I remember a young teenage girl with a learning disability who died at home. The family kept her in her own bed until the funeral. Her toys were all over the floor and the bedroom door was kept open. Younger family members came and played and talked to her, even after she had died. She had a lovely death and those children will have got some very healthy attitudes towards death from this experience.
Janet (not her real name) had been a troubled person all her life. She was estranged from all her family and friends. She was dying, but she wouldn't even allow the ward to tell those closest to her. Janet didn't want to die alone. The best we could do is sit with her until she died. It meant I was able to reassure her family that she had not physically suffered because I had been there.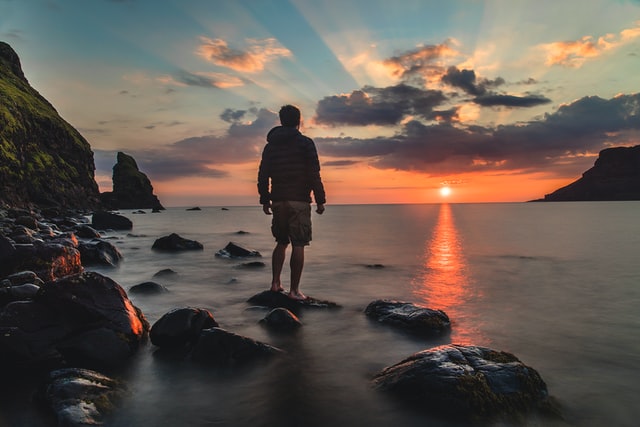 9. What About Assisted Dying?
This is an area where there can be some very strongly held views on both sides. Currently, assisted dying is not permitted by law in Guernsey, however a patient can make decisions around whether they want their life to be preserved at all costs for as long as possible or whether there is a point beyond which they would just want to be made comfortable.
Dave (not his real name) had a very advanced and rapidly progressing terminal cancer, He was offered chemotherapy. It would not have cured him, but it might have given him a bit longer. He knew the treatment potentially could have some unpleasant side effects and he made the decision not to have chemotherapy. He was a party person and he partied right up to the week he died, he used the time left to him to do what he enjoyed most.
On Tues 3rd May, Linda hosted a Death Cafe at the Library, where people could come and talk openly about their experiences, thoughts and questions about loss and death in a safe environment. Keep an eye out for future events around the island.
If you have been affected by some of the issues raised in this article and need to speak to someone, get in touch with Guernsey Bereavement Service. They offer emotional support to adults who are struggling with a loss, through support groups and one-to-one meetings.