7 Solo Date Ideas To Try Whatever Your Relationship Status
How many times have you wanted to go somewhere to see a film, exhibition or community event, but missed out on it because you didn't have someone to go with? Or even actually dragged your best friend or other half along to an event, knowing they're not really that interested and then as a result, not really enjoyed it that much yourself anyway? Ever questioned why?
We all have different interests and let's face it, the most important relationship you will ever have is the one you have with yourself, so don't neglect it. Doing things alone may push you out of your comfort zone, but that's no bad thing. In fact, you'll find it can build confidence and self esteem - as well as give you the opportunity to clear your head and think differently. Plus, when there's no pressure to please other people, you'll spend your precious alone time doing something that you really want to do.
Here are some solo date ideas to get you started.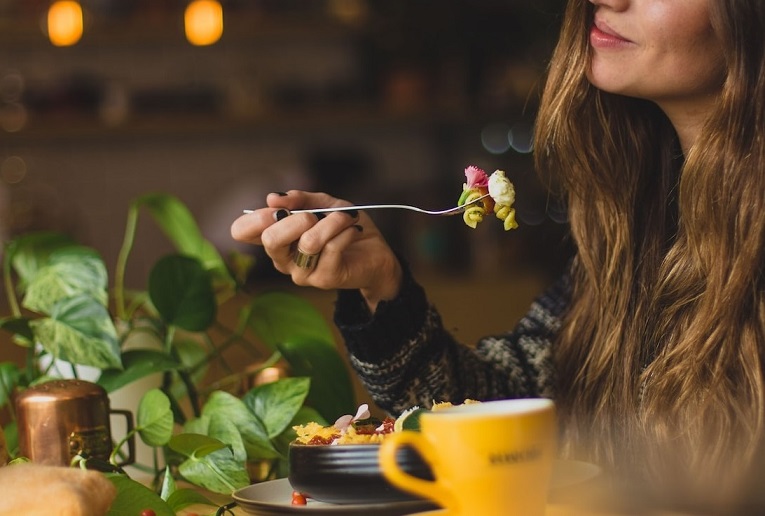 1. Go To The Cinema.
Going to the cinema by yourself can be a daunting experience the first time around. But the reality is that once you've taken your seat and the lights go down, everyone in the room is looking for the same thing - an evening of escapism. And going solo means that you get to choose the film you actually want to watch - on a night that suits you. No coordinating busy schedules or debating over romance versus action. Just book your seat, grab your popcorn and settle in.
2. Head Out To Eat.
Eating out alone is a real luxury. Whether it's coffee and cake or dinner with a glass of wine, order something indulgent and let someone else worry about the cooking and clearing away. Savour the moment. People watch (not in a creepy way). If you feel a bit self conscious, take a book or your laptop as a companion the first time. The more you do it, the more natural it feels. Trust us. And you'll soon realise that you're not the only one choosing to have a quiet meal out by yourself.
3. Enjoy an Exhibition.
Losing yourself in art or soaking up some local history is another great way to experience your first solo date. When you're alone you can take your time to appreciate the exhibits with no pressure to impress anyone with your artistic views. Or lack thereof. Guernsey Arts is a great place to start if you're looking for an exhibition, or pop along to one of Guernsey's museums or a National Trust property and simply soak it all up. It's the perfect way to find inspiration for other areas of your life, be it home decor or a creative or business project you've been pondering.
4. Take a Class.
Evening classes aren't just about academic study and career progression. They can be creative and fun and an ideal way to have an evening doing something you enjoy. The College of FE has a variety of classes that offer an imaginative night out for one. Cookery classes range from breadmaking to canapés and bubbles to name but a few. You could also opt for also jewellery making, photography, sewing and alterations, guitar for beginners… the list goes on. Iris and Dora (both at their studio and The Hub in town) and Guernsey Candles also offer lots of creative classes available for you to book on to.
5. Plan a Trip.
If you feel like heading further afield, why not pop over to Jersey for a shopping trip. Or head over to the UK and combine shopping with an exhibition or a concert. You don't need anyone with you to get lost in music. Closer to home you can always head over to Herm on a nice day for a walk and lunch at the Mermaid. Or book yourself into a local staycation, draw yourself a bath and order room service. It's easy to forget how special the Islands in the Bailiwick are, and going solo to explore them means you can revisit as much, or as little, as you feel like on the day. It's your day, after all.
6. Book a Spa Experience.
Not just a nail appointment, we're talking about treating yourself to the whole spa experience. With a spa day or a twilight spa experience, you can enjoy a luxury treatment and combine it with a refreshing swim or a relaxing dip in the hot tub. Make time for a sauna or steam room, then unwind in the relaxation space. You can enhance the experience with a light bite to eat, and if you're not ready yet to dine solo there's always the option to eat in the relaxation room while you chill with a magazine… or your favourite local website.
7. Head Out To The Beach.
How many times have you sat at home thinking you are missing out on the good weather because you have no-one to go to the beach with? Well, we're here to tell you that you can just go with yourself. Grab a book, a snack or just some good walking shoes and your headphones and hit the coast. We're so lucky to be surrounded by beaches and coastal walks, allowing us the opportunity to embrace Mother Nature and all the benefits that she can give us just by getting some fresh air and a touch of Vitamin D. Enjoy.