3 Simple Manifestation Practices To Live Your Best Life
Are you living the life you want to? If not, maybe it's time to be more curious about the endless possibilities and take a step closer to living your dream life.
Use the power of positivity to turn your thoughts and wishes into reality with one of these three simple manifestation techniques.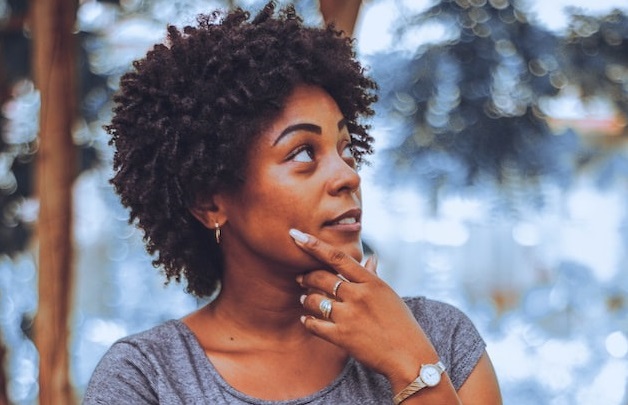 1. Manifest Your Dream Life
Manifestation is the practice of attracting positive energy to turn your thoughts and wishes into reality, and it has never been more popular. It's about thinking of your desires as insights into your future life, and acting as if you have those things in your life right now. It's not enough to think, 'Oh, that would be nice, one day'. You have to believe that it can happen and feel an emotional connection to the process. Allow yourself to feel excited by the prospect of change, and be clear and specific in your vision.
If you're dreaming of having more money, think about why that would make you happy. Will more money bring you more freedom, opportunities to travel more, or maybe it can give you the financial stability you crave? For manifestation to work you have to look beyond the money and think about the life you could live if you were more financially secure. And think deeply about how you can achieve this. Do you see yourself in the same job with a promotion, or on a completely different career path?
Imagine yourself living the life of your future self right now, and believe that it can happen. It takes practice, but at the heart of manifestation is a switch from negative energy - worrying about things you don't like - to positive energy that flows towards living the life of your dreams.
2. Create A Vision Board
If you prefer something more visual, this could be the one for you. A vision board is a collection of uplifting and motivational images that you have gathered together to represent your future goals. They often include inspirational quotes and messages that represent the way you want to live your life. Again it's about creating a message of hope and focusing on positive change rather than dwelling on the negatives in your life. You don't need to be a 'better' person, but there's nothing wrong with wanting to live a better life.
There's definitely an element of manifestation with a vision board, as you channel energy choosing images that reflect the way you would like your future self to live. Vision boards also give you an excuse to daydream, as you search out glossy images and follow inspirational bloggers for ideas. Whether you're thinking about trips abroad, a new job, a kitchen renovation or a new relationship, finding images that reflect the vision you aspire to is a great place to start.
This is not a new idea. Mood boards have been around for a long time, but while they were mostly used more for things such as decorating a room or planning an event, a vision board is all about life direction. And the way we create our boards is changing too. There's a shift away from making a collage for your wall from magazine cut-outs to curating online collections and digital boards by finding inspiration on Pinterest, Instagram or TikTok.
3. Write A Letter To Your Future Self.
Another way to create meaningful goals - and a favourite of ours - is to write it all down. Think about where you want to be with your life in 12 months time. Get really clear about what you want to have achieved in a year and then write a letter to your future self. Date it for a year today and then tell yourself everything that has happened in the previous 12 months - writing in the past tense. It can be as simple as you like - or you can go into how you feel having achieved these things. For example, "You travelled to Spain with friends and had a great time. You started a new business and it's doing really well. You finally started going to that dance class and really enjoy it every week. You have become a morning person and have a really solid morning routine that really sets you up for the day. Well done!"
The wellbeing benefits of journaling are well documented. Writing down your hopes and dreams for the future is the first step to understanding how to achieve them. Seeing it there, in black and white, makes it more believable and the process of writing can help to clarify your vision. You can choose to revisit the letter throughout the year, or tuck it away and then reflect on the positive changes you have made at the end of the year. Even if you don't have your dream job - yet! - or you haven't climbed Mount Kilimanjaro - again, yet! - you'll be surprised at how far you have come and the letter will serve as a reminder of the things you are working towards.