Listed: The Importance of Challenging Yourself with Claire Allen
Claire is a well known figure on the Guernsey events scene, in particular through her role as the Director of Guernsey's very own Literary Festival. But did you know she has also worked on the Ideal Home Show and Top Gear?
Claire shares some insights into what it's like to be in charge of 60+ events over the course of a few weeks, what it's really like to work with the Top Gear team and how she copes when (inevitably) things go wrong at live events. She also talks about the work-life balance that island life offers her family and explains why she first decided to give endurance fitness and sea swimming a go and what she gains from challenging herself in this way.
And with not one, but two Ironman triathlon events coming up later this year, it's a passion of hers that requires real consistency and commitment.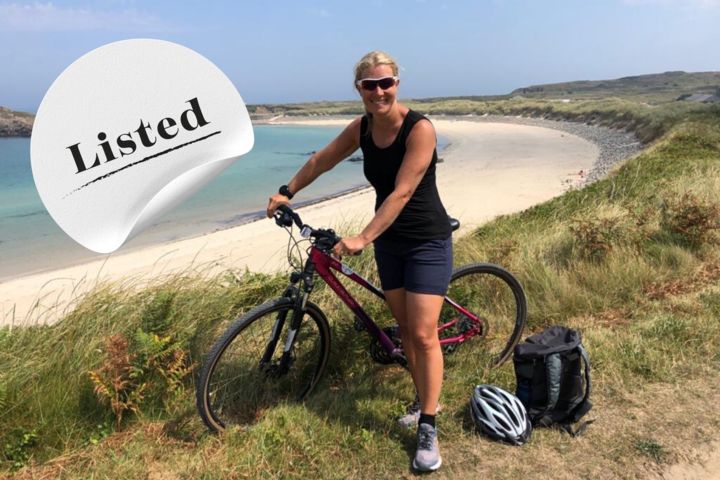 How I Got Here
I grew up in the UK and studied French and Spanish at the University of Exeter. It was at university that my passion for event organisation was seeded, planning and running events as President of the Spanish & Latin American Society. After university, I worked as a marketing manager for the Daily Mail Group and then Clarion Events, one of the biggest exhibition organisers in the UK based at Earls Court. The first ever event I helped to organise was the Ideal Home Show which was hugely popular. I was also responsible for marketing and PR of The Caravan & Outdoor Leisure Show and a Spanish lifestyle show as well as being involved in launching the first Luxury Travel Fair in the UK, sponsored by Conde Nast Traveller. I also worked to attain my Chartered Institute of Marketing qualifications whilst working full time which was a bit of a juggle!
A career highlight was working with the Top Gear team on a live version of their TV show, called MPH Live which ran alongside the Motor Show and toured the UK. The live show included stunts such as the Top Gear team playing football with cars, driving motorbikes in a giant hamster wheel and climbing an incredibly steep indoor mountain in a Land Rover! The event was incredibly exciting to organise, but also very stressful.
One year we had an incredibly rare car which we wanted to feature as part of the opening sequence of the live theatre show. It was supposed to be raised up above the stage on a plinth in a big reveal but as it started to move, one of the cables snapped, the car tilted on its side and everyone gasped! Thank goodness the team had organised extra cables which saved the day, otherwise it would have been a disaster!
Moving to Guernsey & Going Out Alone
I moved to Guernsey 14 years ago with my Guernsey born husband when I was pregnant with my first son. After my second son was born, I went back to work as marketing manager for Blue Islands and enjoyed being involved with the launch of new routes to Paris and Amsterdam. Then a couple of years later, I decided I wanted more flexibility, and I started my own business, Ripple, to manage and market events in Guernsey.
One of the event projects that I'm currently involved with is organising a 24-hour charity fundraising swim with Adrian Sarchet this August in aid of the Bathing Pools, which seems quite apt, given the name of my business is Ripple! I really enjoy running my own business and the flexibility it offers me to juggle also being a Mum to two active teenagers. As a social person, it can sometimes be hard though not having the office camaraderie, so I try and make sure I plan at least one meeting a day to get me away from my desk!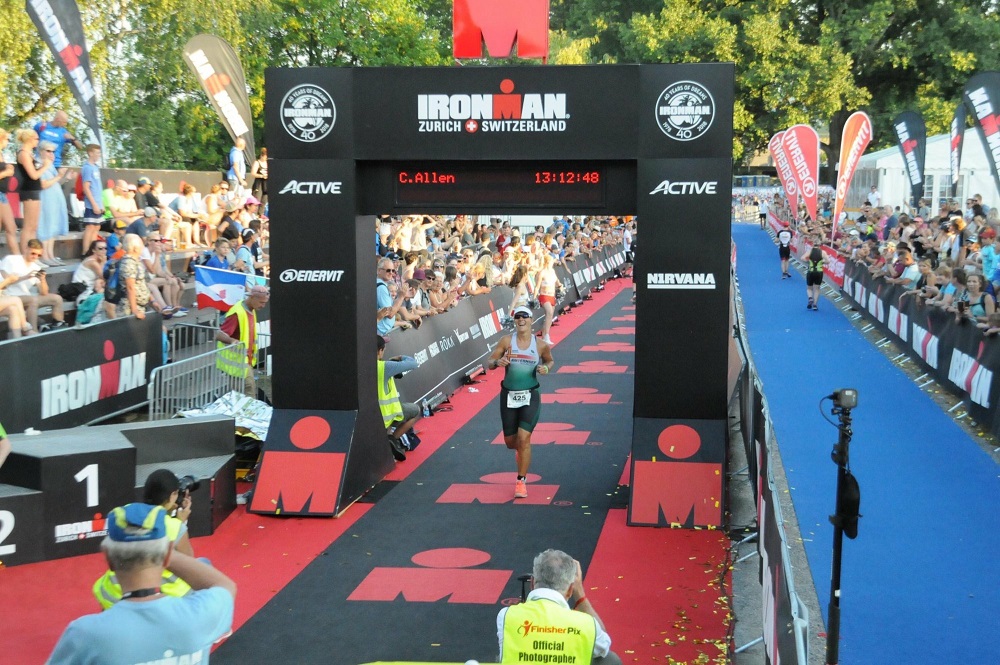 Learning to Challenge Myself Physically
I've always enjoyed sport and over the last five years I've become keen on endurance sports and enjoy competing in long distance triathlon races both here in Guernsey and abroad.This year I've entered two international triathlon events, a half Ironman in Les Sables D'Olonne in France and a full distance Ironman in Barcelona in October.
I think I mainly got into triathlon as a way of getting fit after having children and meeting new people, but it's now become a real passion of mine and I even have a triathlon coach! I get up early in the mornings to exercise as I prefer to exercise before heading to work if I can. I find it sets me up for the day in a positive way and makes me more productive at work too. I also have some of my best work ideas when out running and cycling as I think it gives you mental clarity you don't get sitting at your desk. I'm also the first person to suggest a walking meeting, which I do regularly.
Someone once asked me if there could be a correlation between following a training plan and running an event. I'd not really thought about it before, but I am definitely someone who likes to set a plan and tick my jobs off when they are done. I've always felt since I was small that you can achieve anything if you really put your mind to it, and that's the way I approach life and work.
Another passion of mine is sea swimming and I enjoy taking part in regular swims with Guernsey Swim Adventures. I've pretty much ticked off all the swims around Guernsey, as well as swimming to Herm and around Herm. There is a huge community of sea swimmers in Guernsey, which is wonderful to be part of. I've also found the health benefits of sea swimming are huge. During lockdown, I swam pretty much daily with a friend and it was the best tonic!
Leading the Guernsey Literary Festival
Since 2016, I have also been Festival Director of the Guernsey Literary Festival and this year we celebrate the festival's tenth anniversary. This year will be our first year since 2019 that we have been able to organise a live programme of events with off island authors.
Like most people, I've found the last couple of years tough from a work perspective as the events industry has suffered much more than most industries due to Covid. It was tough to have to cancel the Guernsey Literary Festival in 2020 literally weeks before it was due to take place, but we were grateful to the festival sponsors and team who have stuck by us and helped facilitate us organising a hybrid festival in 2021. There's nothing quite like a live festival though and we're really looking forward to the festival being back to its live festival best!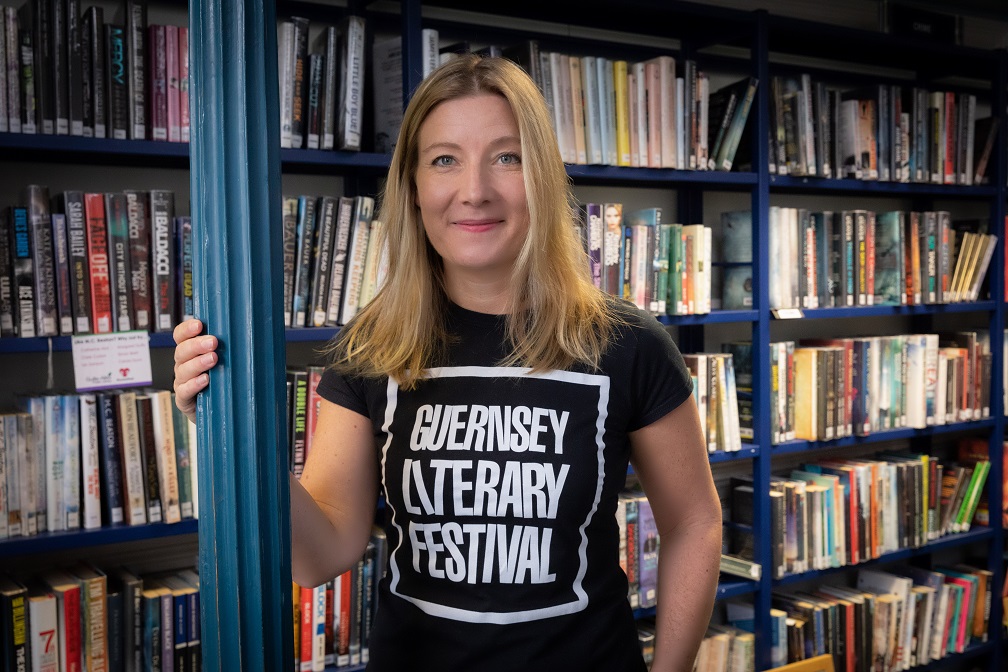 Don't Miss the Guernsey Literary Festival 2022
This year's Festival takes place from 11th May until 26th June and boasts more than 60 events. Big names this year include Anthony Horowitz, Jack Dee, UK senior judge Lady Hale, Yorkshire shepherdess Amanda Owen, scientist Richard Dawkins, Poet Laureate Simon Armitage, president and founding CEO of Virgin Unite Jean Oelwang, journalist and novelist Jonathan Freedland and outdoor swimming guru Kate Rew.
We here at The List are also sponsoring a another event this year: 'A Journey Through Madness, Mania and Healing with Horatio Clare' alongside Guernsey Mind. Read more here.