Sea Donkey 24-Hour Swim Challenge
If you're looking for a challenge, why not join Adrian Sarchet, Guernsey's very own Sea Donkey, when he takes on a sponsored swim with a difference. He's doing a 24 hour swim challenge, organised by Vive La Vallette, to raise funds for wheelchair and reduced mobility access to the Ladies Pool and associated facilities at the Bathing Pools.
Adrian will be swimming laps of the Ladies Pool for 24 hours from 3pm on Saturday 20th August to 3pm on Sunday 21st August 2022, with a target distance of 41 miles. That's the equivalent of swimming from England to France... and back again!
He's inviting corporate teams, social groups and individuals to swim alongside him for one-hour slots.
In his words: "Swimming in the sea has, quite literally, transformed my life for the better and I want each member of the Bailiwick Community to have the same opportunity. Vive La Vallette's redevelopment of the Bathing Pools has "access for all" and "inclusivity" at its heart and this fundraising initiative, to install a step free assisted access ramp into the Ladies Pool, is the ultimate expression of those ideals. I have swum all around the globe over the last decade, but this time I'm swimming at home – come and swim with me."
Head over to Vive La Vallette for registration details and information on fundraising. Spaces are limited, so early entry is recommended.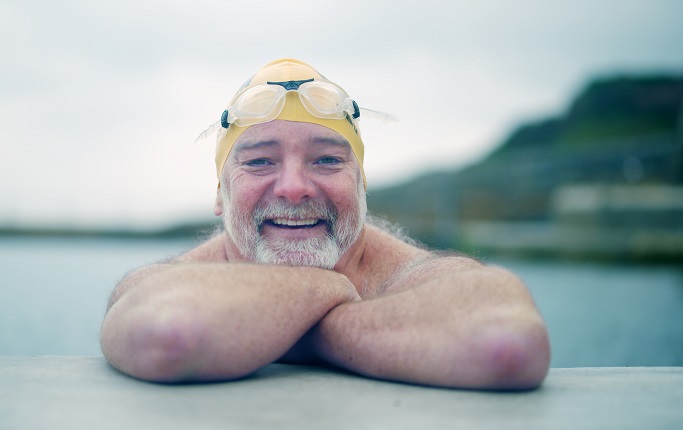 If you're tempted but need a little more convincing, check out our articles for inspiration: The Best Sea Swimming Spots Around The Bailiwick and 5 Insights into Sea Swimming