15 Cut Flowers We Can Share With Guernsey's Bees
with Guest Contributor Francis Russell
Our go-to naturalist Francis Russell is an avid wildlife gardener who has a passion for bees… and a wife who loves cut flowers. By growing flowers in his garden, Francis provides flowers for the island's bees, butterflies and pollinating insects throughout the summer - and a regular supply of fresh flowers straight from the garden for his family.
He has shared a list of flowers which can all be grown locally as cut flowers. Why not give it a try this year? You'll have a ready supply of fresh flowers to bring into your home throughout the summer, with the added bonus that you are helping the local environment to flourish by feeding the bees.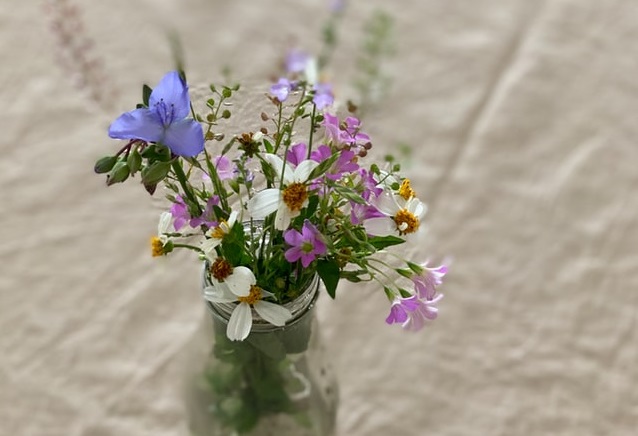 1. Calendula "Indian Prince" (Calendula Officianalis)
With deep orange flowers, this traditional cottage garden flower grows to around 45cm with a long stem which makes it ideal for indoor displays. Sow March - May and your flowers will be ready to cut June through to August. This hardy annual will keep fresh for around 6 days.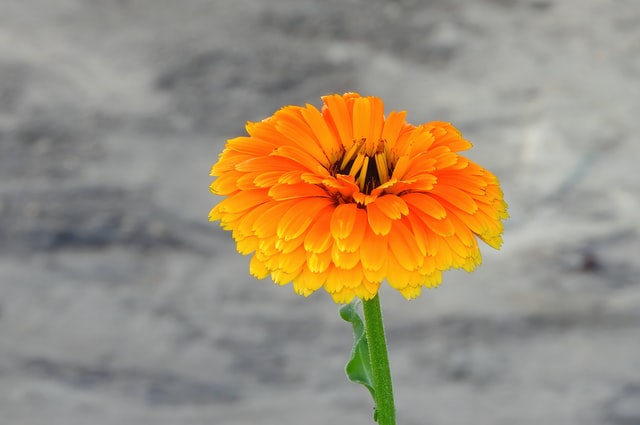 2. Lacy Phacelia or Fiddleneck (Phacelia Tannacetifolia)
With fern like leaves and dense soft lavender blue flowers which produce an abundance of nectar and pollen, these flowers will hum with bees of all kinds. This plant takes a couple of months to get going, then flowers spectacularly until the end of September. It prefers full sun and loves dry, light sandy soils… maybe one to try on the West Coast?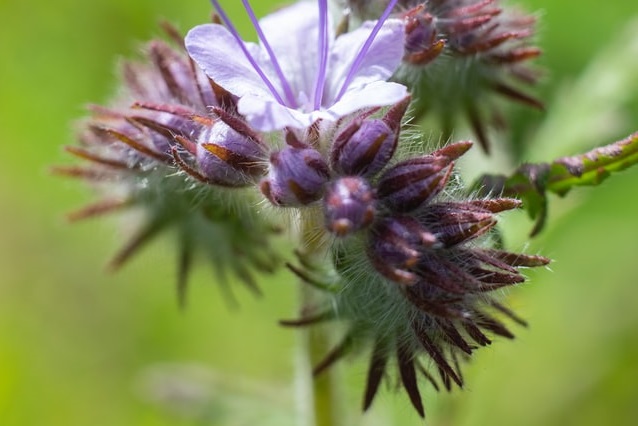 3. Honeywort (Cerinthe Major 'Purpurescens')
This is a fabulous plant that will draw in the bees with its purple bell shaped flowers and dark blue-purple bracts, and when cut it the blooms keep fresh for around 10 days. Sow in March, giving this flower a sunny spot and you will have cut flowers from May through to July.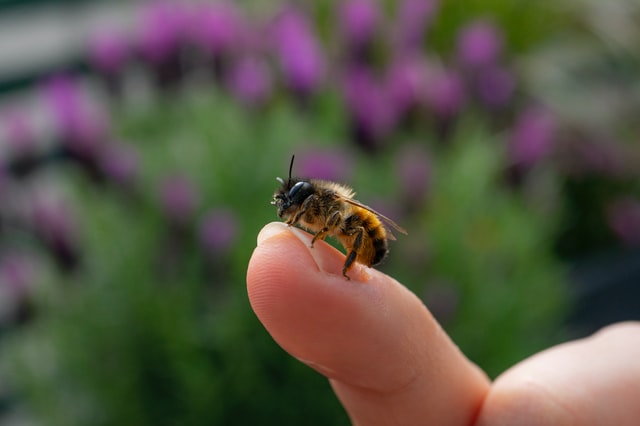 4. Cosmos (Cosmos Bipinnatus)
Cosmos are easy to grow and they have long stems, reaching around 90cm. They love full sun and when they come indoors they will keep fresh for 7-12 days. Sow in early May, and you'll have gorgeous flowers from July through to September. Try the 'Dazzler' with large carmine-pink flowers or 'Purity' for open white flowers.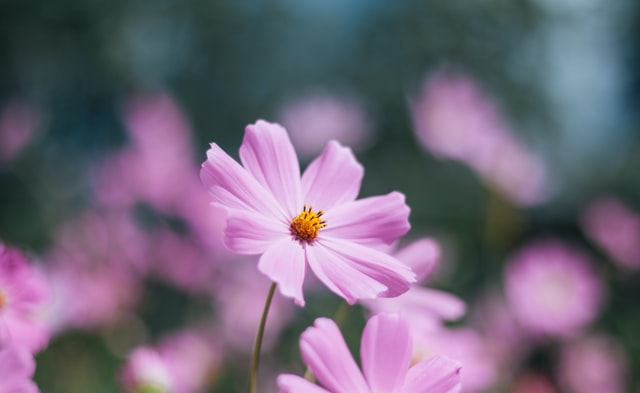 5. Cornflower (Centaurea Cyanus)
Cornflowers come in various shades of blue and they are easy to grow. In fact, they were once a common arable weed! They make great cut flowers, keeping fresh for around 10 days and reaching heights of around 85cm. Sow the seeds from March to May, and they'll be ready to cut from June through to September.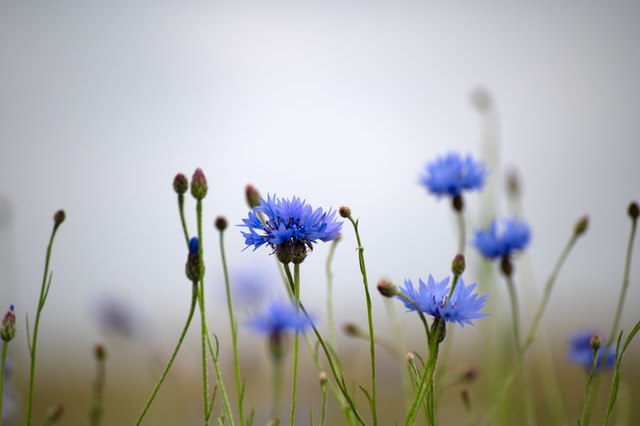 6. Corn Marigold (Glebionis Segetum)
These cheerful yellow flowers are a magnet for bees, and just like cornflowers they were once common arable weeds so they are easy to grow. Sow these wildflowers from March to May and cut from July through to September.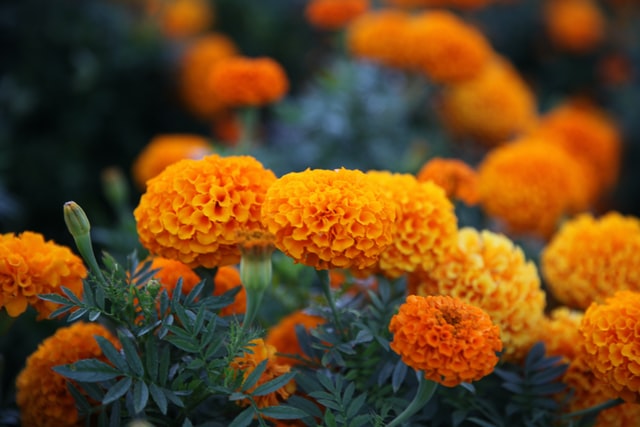 7. Californian Poppy(Eschscholzia Californica)
The 'Orange King' adds a vibrant splash of colour to your flowerbed and will thrive in a sunny position. In a vase, these flowers will stay fresh for 5 days if you seal the cut ends in boiling water. Sow in April and cut from July to September.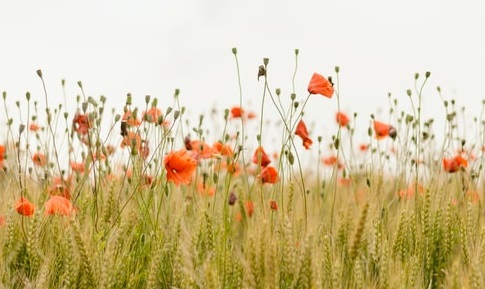 8. Yarrow (Achillea Millefolium)
The 'Lilac Beauty' is a flat-topped lilac pink flower with ferny leaves that loves a sunny position. It reaches around 75cm in height, and keeps fresh for around 10 days indoors. Sow from March to May and cut your fresh flowers from June through to September.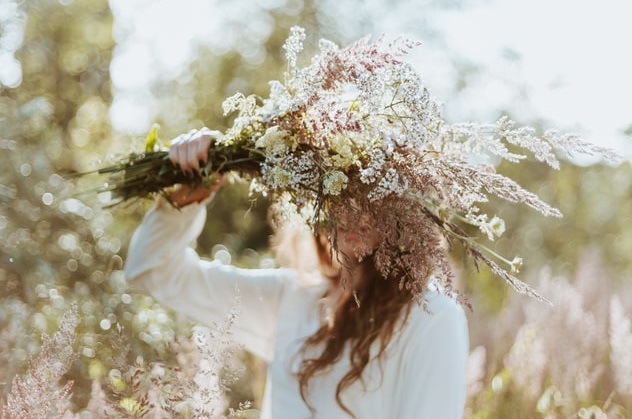 9. Sweet Pea (Lathyrus Odoratus)
For a scented posy that keeps fresh for 4-5 days, try an Amethyst Sweet Pea mix. The old fashioned, sweet smelling climber will produce purple flowers, reaching 1.8m on a climbing support. Sow in April and cut from July through to September.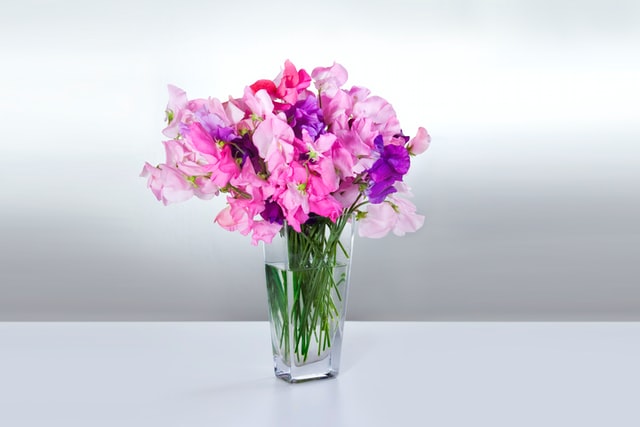 10. Love-in-a-mist (Nigella Damascena)
The Persian Jewels mix will give you a selection of blues and white flowers, which will keep the bees happy in the garden, and will stay fresh for around 6 days when cut. Sow in March or April, and they'll be ready to cut from July to September.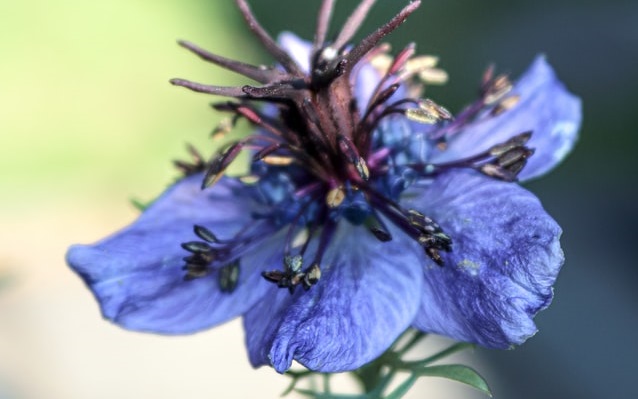 11. Scabious (Scabiosa Caucasica)
Try 'Perfecta Blue' for perfect blue pincushion flowers that flourish in full sun. These flowers will make a delightful addition to your indoor arrangement that will stay fresh for 7-10 days. Sow from March to May, and cut from June to October.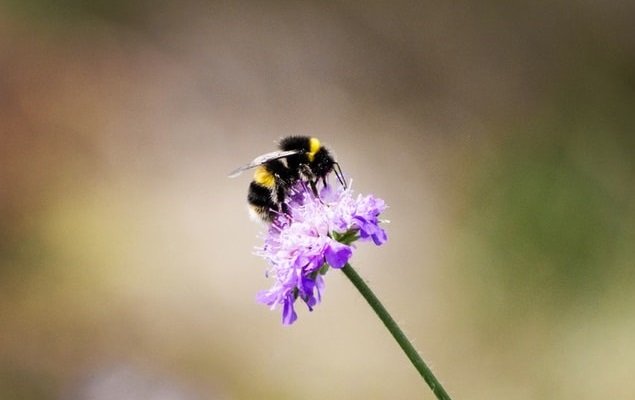 12. Straw Flower (Helichrysum Bracteatum)
Straw flowers are perfect for flower arrangements, and the 'Salmon Rose' variety will give you a peachy flower to add a splash of colour and texture to any display, and this bloom can be dried for a more permanent display. Sow from March to May, and cut from July to October.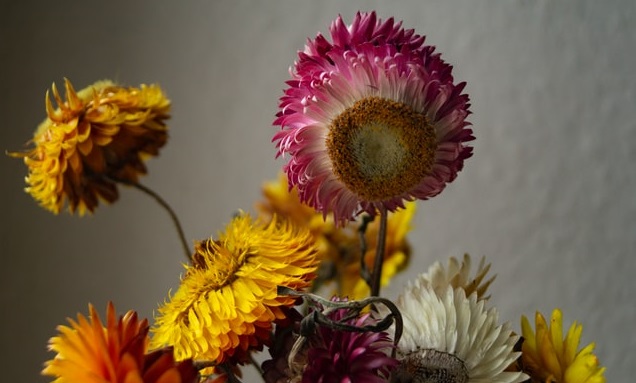 13. Snap Dragon (Antirrhinum Majus)
Snapdragons are easy to grow and come in a variety of colours and a range of heights. They are highly scented and will draw in the bees. Sow in March and you'll have cut flowers from June to August, which will keep fresh for 5-7 days.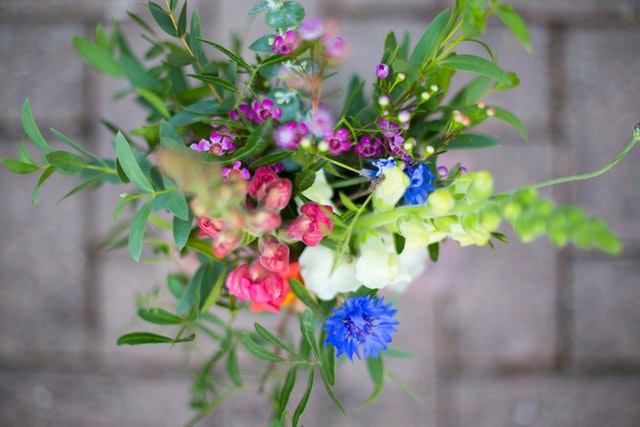 14. Mini Sun Flower (Helianthus Annuus)
The 'Micro Sun' comes in classic sunflower colours and grows to 60cm high. As the name suggests, it loves a sunny position and if you sow your seeds in March, you'll have stunning sunflowers to cut from June to October. They'll keep fresh for 8-10 days.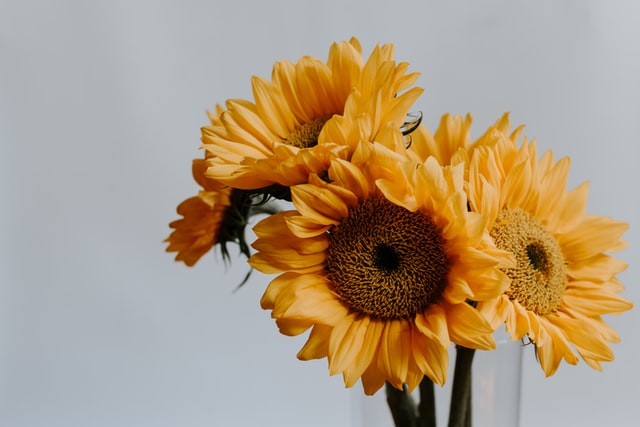 15. Corncockle (Agrostemma Githago)
This pinky-purple flower is a pretty wildflower which will elevate any flower arrangement, indoors and out, but take note - this plant is harmful if eaten. Sow these seeds from March to May and you'll have cut flowers from July through to August which will stay fresh for around 6 days.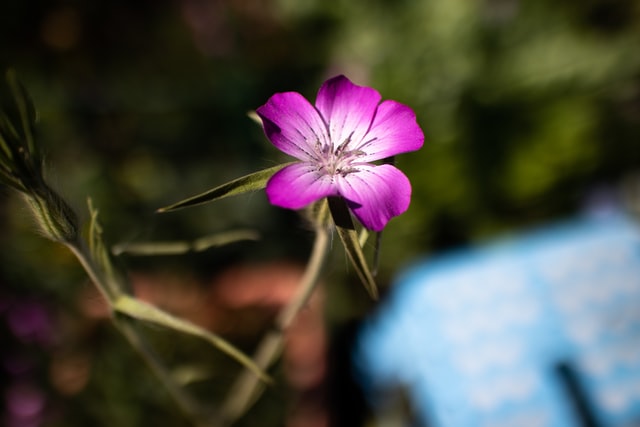 A bit about Francis
"Hi, I'm Francis. My first memories of gardening take me back to my early years growing up in a Norfolk village where my father had a decent veg plot. From both parents I inherited a love for growing plants and a lifelong fascination in the natural world. My botany/zoology degree provided me with a foundation from which I have enjoyed a rich and varied career in nature conservation, teaching, occupational therapy and most recently, coordinating Guernsey's Asian hornet control programme. I've been keeping bees for 30 years thanks to my old science teacher who set me up with my first hive of honeybees – but that is another story!
I have a passion for wildlife gardening and am very pleased to talk about our wild bees with The List, and to share some of the things that bring joy into my life."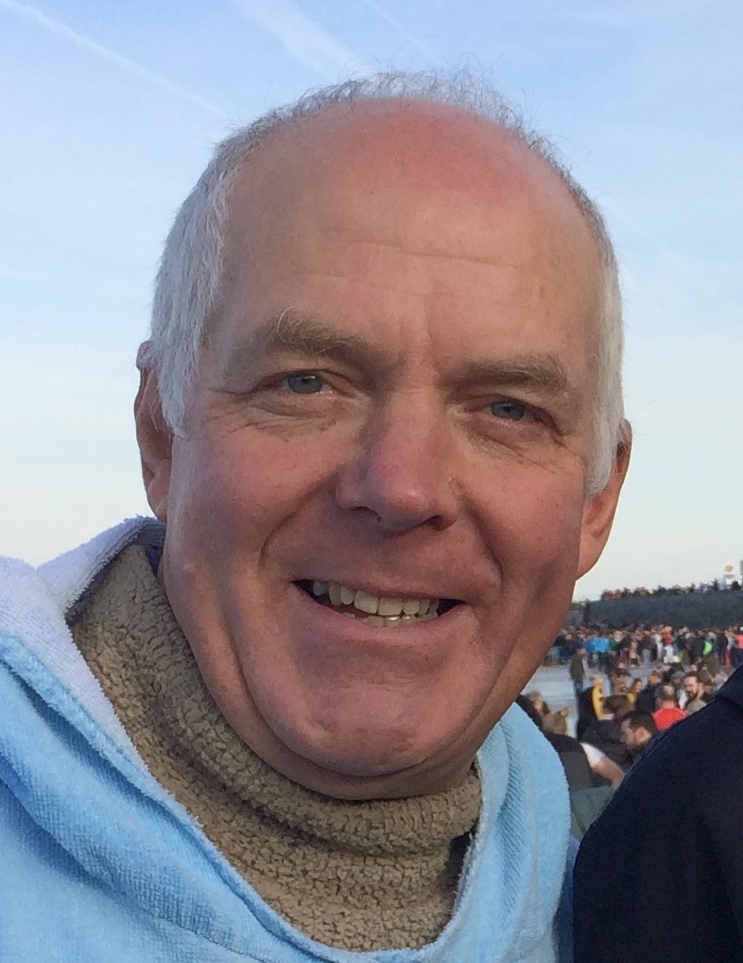 Has Francis convinced you that you need more flowers in your life? Check out 10 Simple Things To Do To Help Bees in Guernsey for his recommendations on ways we can step to give bees a helping hand this summer.