Financial Wellness: The Self Care Movement We All Need To Embrace
In partnership with Guernsey Mind
We talk about many types of self care here on The List. However, financial wellness is a form of self care that is often ignored despite being a crucial necessity to ensure you are looking after yourself. Now, don't get us wrong. Financial Wellness is not about working tirelessly to earn as much money as possible. It's in fact about striving for financial freedom and security, whatever that may mean to you or the situation that you are in.
Here's what you need to know about financial wellness, and how you can make it work for you.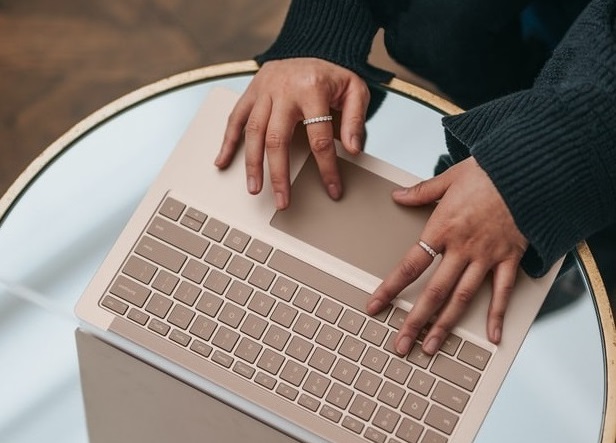 Financial wellness recognises that it's not just about making as much money as you can. It's about using the money you have to live the happiest and healthiest life you can.
It's Not All About The Money.
Let's start by clarifying that financial wellness is not about how big your bank balance is. It's about being financially healthy. It's about feeling financially 'fit' and being able to deal with your day to day living expenses, with a bit left over to help you handle the unexpected. But most importantly, it's about using the money you have to live your best life, now and in the future.
And let's be clear, financial wellness isn't the same as being financially literate. Yes, it's important to be able to manage your finances effectively, and having a high paying job is no bad thing, especially with the ever rising cost of living. But financial wellness recognises that it's not just about making - and spending - as much money as you can. It's about using the money you have to live the happiest and healthiest life you can.
Why Financial Wellness Matters.
As with all aspects of wellbeing, it's all about balance. So while it's true that money can't buy you happiness, there's no doubt that not having enough, or not managing what you do have well, can result in financial stress. Worrying about money can affect your physical, emotional and mental health. The stress that comes with money troubles can affect your relationships and it can result in anxiety, arguments, difficulty sleeping, mood swings, difficulty concentrating at work… the list goes on.
So yes, we all need enough money to pay the bills. But financial wellness is about more than that. It's about using the money you have to make you feel good about yourself, whether that's about creating a home, feeling financially secure for your future self or simply being able to create memories and enjoy the special moments in the everyday. It's about spending the money you have well.
Whatever your financial situation, there are steps you can take right now to increase your financial wellness and make it an integral part of your daily self care routine. Read on to find out more.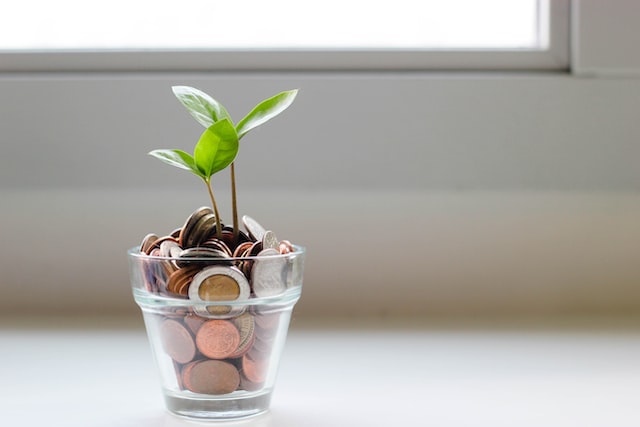 People often spend too much time losing their health in order to make money, then have to spend that money in later life to try to buy back their health.
1. Recognise How You Feel About Money.
Mind suggests taking some time to think about how you feel about money, and why. For example, if you've struggled with money in the past or didn't have much money growing up, this might affect the way you feel about money now. Think about whether there are times you are more likely to spend - or save - money, and the emotions and feelings you have when you think about money. Once you've done this, you might start to feel like you understand your habits, thoughts and patterns around money a bit more.
2. Spend Mindfully.
Mindfulness is all about being aware and giving something your full attention. This is so relevant when it comes to financial wellness. Slow down and take time to think about what you are spending your money on. Be thoughtful and consider whether the thing you are spending your hard earned salary on will actually bring you joy. From grabbing a latte that you don't really need to buying a new jumper that you'll probably never wear, take a moment to think about whether this is really what you want to do right now. If it will truly bring you happiness, then do it! But if it will only add to your financial stress, pass on it and save your money for something that will truly make you happy.
3. Invest in Yourself.
Financial wellness isn't about how much you spend or save. It is actually about how much you invest. In yourself. Spending money to improve your health and happiness, now and for your future self, is money well spent. The Dalai Lama famously noted that people often spend too much time losing their health in order to make money, then have to spend that money in later life to try to buy back the same health they sacrificed. So go to a weekly yoga class, take an art class, engage with a health coach, shop organic… whatever it is you need to do right now to benefit your physical, emotional and mental health. If you can afford it, this is money well spent. Decide what you want your financial wellness habits to be and invest in them. (But just a note - money spent on a gym membership is only money well spent if you actually turn up.)
4. Be Proactive.
Proactive healthcare means taking care of your body, physically and emotionally, before things start to go wrong. It's the same with your financial health. Taking a proactive approach is all about spending well before problems arise. One of the key ways to do this is to keep track of your spending habits. We don't mean spreadsheets and micro-managing your money. It's about being more aware when you spend, so that, aside from the essentials, you're making conscious decisions on the spends that benefit you and ditching the less worthwhile habits. Citizens Advice has lots of money managing tips if you need some extra guidance.
5. Take Action Against Debt.
If you do find yourself in debt, what's important is to make your financial wellbeing a priority. People get into debt for many reasons, and often it's down to things that they feel they have little control over. It's also very important to note that help is available. You can have a free and confidential appointment with a trained Money Adviser through Citizens Advice Guernsey. They will never judge and they can help to avoid your debt spiralling out of control. There's also Guernsey Community Savings, a local non-profit organisation that helps financially excluded Guernsey residents access basic financial services. They also provide basic budgeting advice, and may make small loans available to help overcome financial crises.
If you feel you need professional help to deal with feelings of overwhelm or anxiety reach out to your GP, or get in touch with Guernsey Mind. The team can direct you to services you can access locally to support your mental wellbeing.