8 Eco-Conscious Interior Design Tips For Your Home
In partnership with Acorn Lifestyle
When people think about living in a more eco-friendly house, their thoughts often jump straight to the big green projects, like insulation, solar panels and heat pumps. Of course, it's great if you can incorporate those elements into your home, but for many that may not be a realistic or practical option right now.
Thankfully, there are lots of small interior design changes you can implement right now to make your home more sustainable, and the teamat Acorn has given us some eco-conscious interior design tips, which can collectively play a substantial role in reducing our environmental impact.
One of the key takeaways is that sustainable design doesn't need to be boring. Far from it. So start transforming your home into a more environmentally friendly - and stylish - place to live.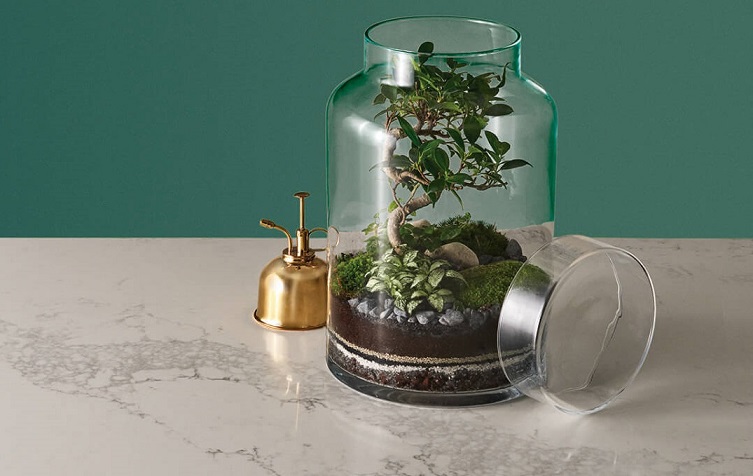 1. Choose Items Made From Recycled Products
Recycled materials are being reused these days to make gorgeous new products, and you can find furniture made from reclaimed wood, recycled woollen blankets and even rugs made from plastic waste. The Braided Rug Company is helping to combat plastic waste by making a range of indoor and outdoor rugs and baskets, which are both beautiful and practical, out of recycled plastic.
2. Invest in Long Lasting Pieces
When looking to purchase larger items, think about investing in quality, built to last products to help to mitigate against a throwaway society. Check for quality materials such as responsibly sourced hardwood, high rub count fabrics and choose a timeless piece you will want to keep for a long time.
3. Opt For Linen Bedding
100% pure linen is a recyclable raw material meaning it's a much more responsible choice than cotton or polyester. It also has great natural properties including thermoregulating features and it's a natural hypoallergenic.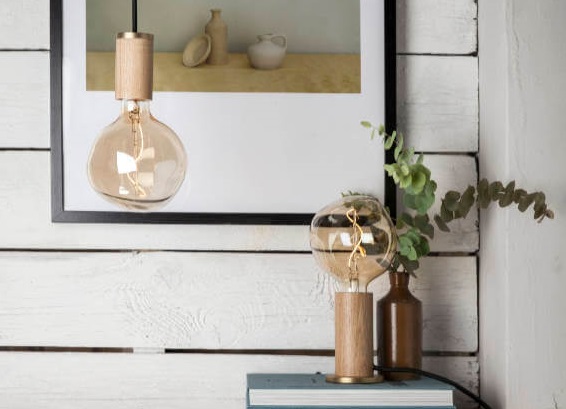 4. Upgrade Your Lighting
If you are looking to change your lighting to be more environmentally friendly, this can be as simple as changing your bulbs. We work with TALA, a supplier with an innovative approach to LED technology who believe that conservation and beauty can be combined as we progress to a low carbon world. Their bulbs are both beautiful to look at and they're 90% more efficient than halogen.
5. Gift Dried or Preserved Flowers
We have all heard of the many health and wellbeing benefits of using plants in the home, and who doesn't love a vase full of flowers? But if you are concerned about the impact of importing freshly cut flowers, dried versions can be a wonderful long-lasting alternative which give you a beautiful and effortless look.
6. Use Bamboo or Rattan Accessories
As well as being very on trend at the moment, accessories and furniture made from rattan, grasses and bamboo are incredibly sustainable. These materials are highly renewable, as they are fast growing plants which require little water and zero chemicals.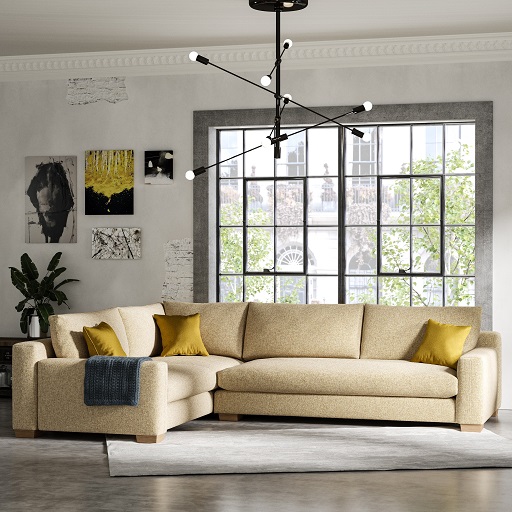 7. Research Your Supplier
Always take a company's ethics into consideration. At Acorn, we often work with small businesses from the UK and Europe who adopt sustainable practices to reduce their impact on the environment, including reforestation, reducing energy consumption and minimising waste.
One such example is the luxury British lighting and furniture designer Tom Raffield who, in their words, "stand shoulder to shoulder with conservationists and biologists and to be part of a brave, bold group who are determined to act now, at this crucial point for our planet."
8. Think About Chemicals
Many unknown chemicals are being released into our homes through cleaning products and fragrance. Try to steer away from air fresheners and opt for a natural room spray or diffuser made from pure essential oils. When picking a candle look for natural waxes. Vanilla Blanc have a great range of Coconut wax products known for their clean, long burn with a great scent throw.
Acorn Interiors invite you to browse their showroom for a great range of products, each with its own eco conscious story. Whether you are simply selecting a new armchair or furnishing your entire home, the team at Acorn have the expertise to guide you in the right direction.