5 Ways to Make Travel A Little Easier This Summer
Holidays are supposed to be a time to relax and rejuvenate, but sometimes the travel part can leave you a little frazzled. But isn't the journey supposed to be part of the adventure? Our co-founder Stefanie has a history of travel blogging, travelling and working on the go, so she has quite a few tips up her sleeves of how to breeze through the airport (where possible!) and make travelling a little easier for you this summer.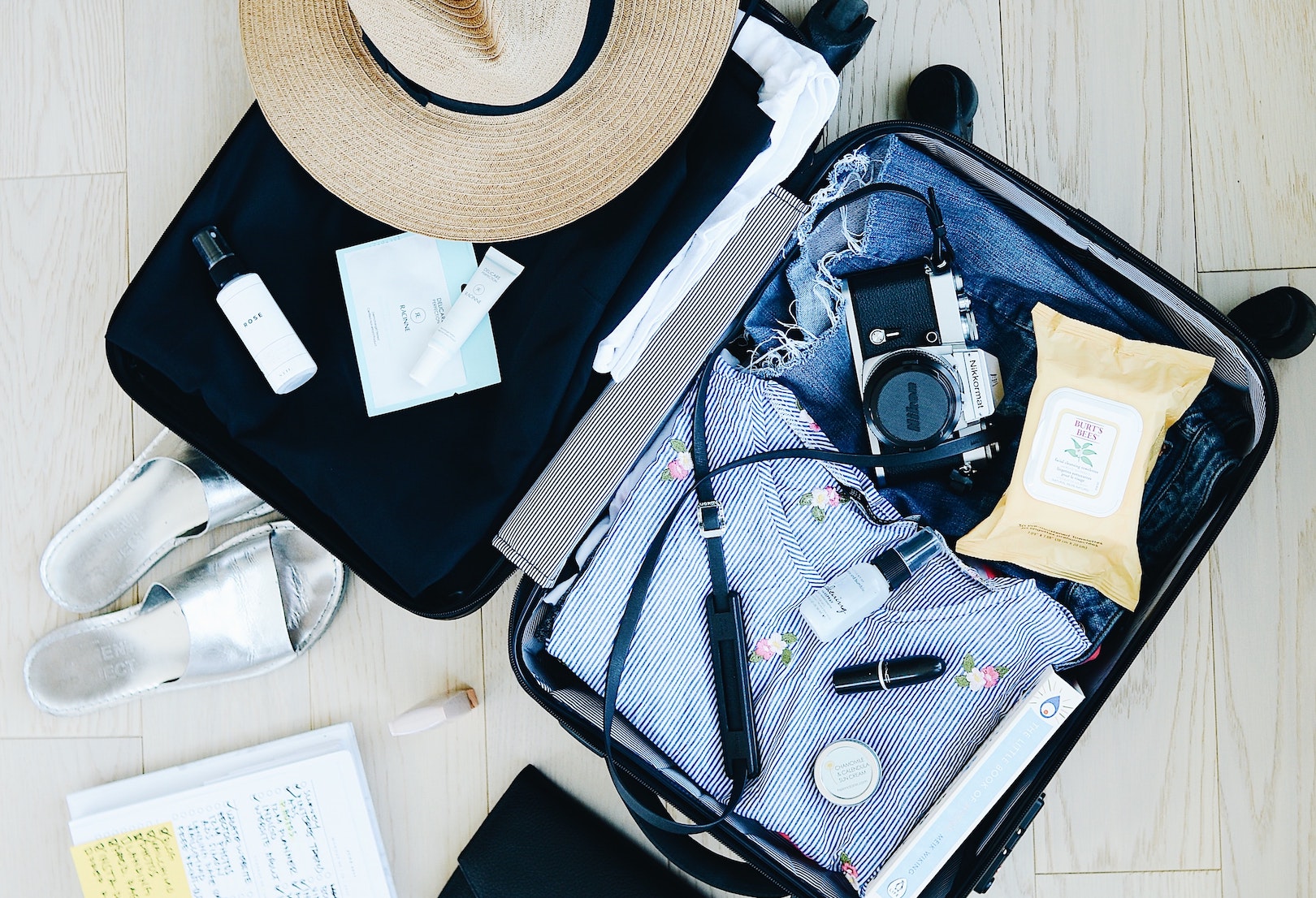 1. Embrace the Pouch
Keep everything in your hand luggage in separate sections. If you have your chargers in a pouch, electronics in another and cosmetics in another, it makes it much easier to find things. We're also big fans of a travel cube in the suitcase. You can pack and unpack in sections and it stops everything becoming all mixed up in a big suitcase.
Stef says: "Bags inside bags may seem like a bit much (if you ask my other half anyway!) but when you're carrying a lot in your hand luggage, it's much easier to have designated pouches - it avoids that 'Mary Poppins' bag situation when in a hurry."
2. Give Yourself Time
It's a tad busy in airports this summer with the post-covid recruitment issues, so give yourself plenty of time to avoid last minute panics. Queuing can take longer. And if you're travelling with kids or in a group, you need time to make sure you have everyone through and accounted for. Also have time to maybe enjoy a bit of last minute shopping or a cold drink before you board the plane.
Stef says: "I think we're lucky to have our own airline in Guernsey because we can get in and out of the Island pretty easily this summer. They don't seem to have been heavily affected by the current UK airport issues and cancellations, bar a few delays due to UK ground handling etc. I've flown quite a few times recently to and from England and it's been pretty smooth beyond the UK security lines so I've been quite grateful."
3. Hydrate, Hydrate, Hydrate.
Travel can be very dehydrating, which can make you feel tired and hungry, as well as dry out your skin and hair. To keep energy levels up and avoid feeling tired after travel, make sure you keep sipping on water. Especially if you've had a glass or two of bubbles along the way! The general guidance is to drink at least 250ml per hour in the air, so take some water with you if you don't want to keep ringing the bell for the cabin crew to bring you another small plastic cup .It should also help with jet lag if you're going long-haul.
Stef says: "I'm always the one walking onto a flight with multiple water bottles. I have an irrational fear of getting dehydrated - even on a quick hop to Gatwick!"
4. Exercise On Arrival
Speaking of jet lag, exercising works well to reset your body. It's also a great way to explore a new place. Try signing up for a local class or heading out on foot to find local landmarks. Moving your body after travel feels great.
Stef says: "There's nothing better than a long run or walk around a new city to explore it. It makes me feel like a local and helps me to get my bearings early on."
5. Layer Up
Dress in a way that suits being comfortable for travel, the temperature you are leaving, the warm or air conditioned airport and the temperature of your destination. It's a fine balance, which means that lots of light layers is the answer. It also means that you don't have to take a coat in winter if going somewhere hot - you can just layer up on your journeying to and from your home airport.
From Stef: "My go-to travel outfit is usually leggings and a t-shirt with a long duster cardigan. I also often have a simple dress rolled up in my hand luggage and my fiancé has a pair of shorts too so we can change on arrival if it's very warm. This also helps in the short-term should your luggage get lost!"