5 Guernsey Home Instagram Accounts We Love
Thinking about taking on a restoration project? Or just looking for some stylish interior design ideas?
We've found some inspiration for you right here in Guernsey with these local instagram accounts...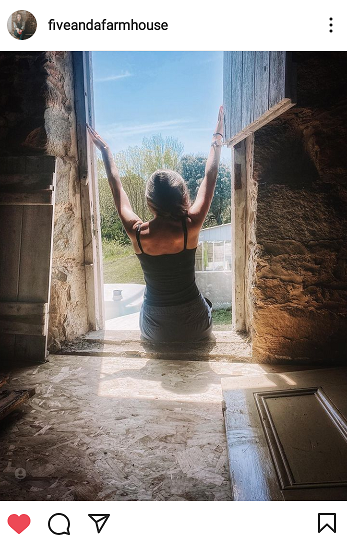 The imagery for this 17th century farmhouse renovation project is simply stunning, and yes, you'll find practical advice on the reality of restoration but there's so much more to discover as you scroll through this account. The narrative is effortlessly entertaining and draws you into everyday situations with a sense of camaraderie and fun. For example, the casual blending of hydrangeas on a 17th century staircase with the joy of Henry Cavill's bottom in one post... what's not to love?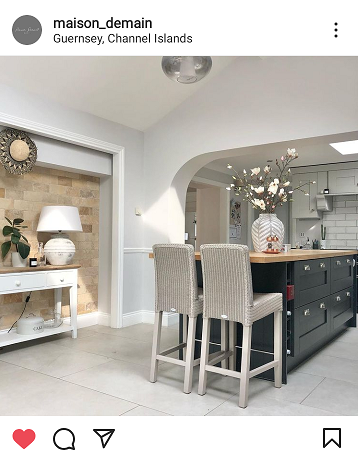 Interior designer Becky discovered her passion for creating the perfect home through renovation projects for her family and freinds, and this soon became more than just a hobby with the creation of her store, Maison Demain Home. Becky's home is a stunning example of a modern, natural interior, showcasing neutral colour palettes in a relaxing home setting. We love it!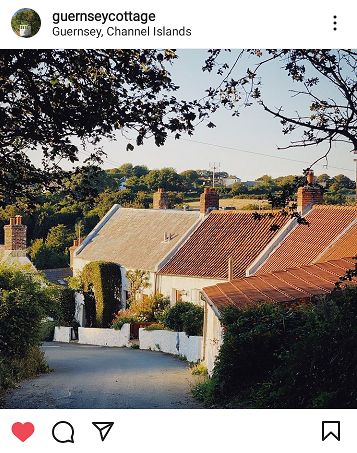 This 16th century listed cottage is surrounded by lanes in a pretty little hamlet on the island. The owners happened upon their new home when they walked down the lane one fateful day after a stop off at a nearby cliff side cafe. It's a rare find in Guernsey, on a road with hardly any cars... traffic is mostly walkers and a tractor from the farm next door. The owners are just at the start of their renovation journey, and we can't wait to see how it progresses.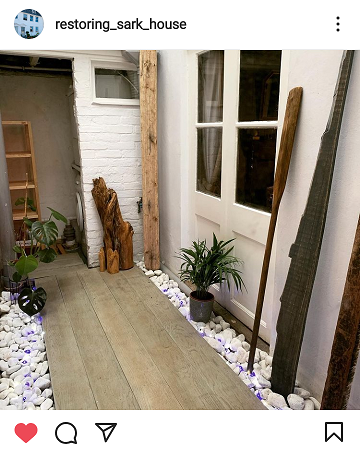 Local art teacher, potter and interior designer Jacqui moved into her Georgian house at the end of 2019 and in doing so took on the renovation project of her life. She shares her passion for restoration and upcycling in 5 Interior Design Tips from Restoring Sark House, with insider information on where to find inspiration and show pieces locally.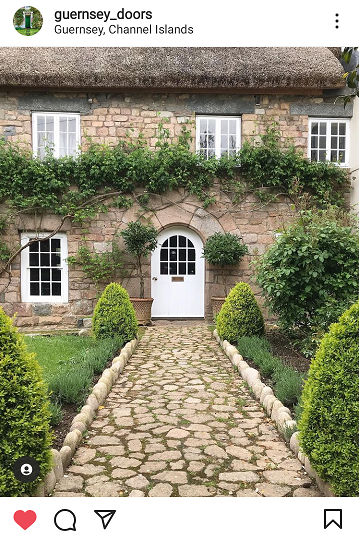 Ok, we know this isn't exactly a 'home' account, but first impressions start with the front door and we couldn't resist! If you're thinking of giving your entrance more curb appeal, you'll find ideas for every type of home scrolling through this account. There are doors of all shapes and sizes, old and new, and in every colour imaginable. It's great for a browse, taking a virtual trip around the island to see if you recognise any of the doors... you might even find that your own home has made the cut!