12 Warming Recipes for Autumn Evenings
When we think of autumn we think of golden leaves falling from the trees, brisk walks wearing cosy jumpers and quiet evenings at home as the nights draw in. And of course, we think of comforting food… wholesome vegetables, slow cooked stews, filling soups, and seasonal fruit puddings.
1. A Hearty Bolognese
This recipe is packed full of vegetables and is an easy way to batch cook a large pot of hearty bolognese you can eat with or without pasta. You can easily substitute beef or turkey mince with a meat free alternative, and if you want a thinner sauce, simply add extra chopped tomatoes or a splash of water. The recipe is from local nutritionist Sarah Gale… or is it? Rumour has it, credit for this one belongs to her husband!
Source: Sarah Gale Nutrition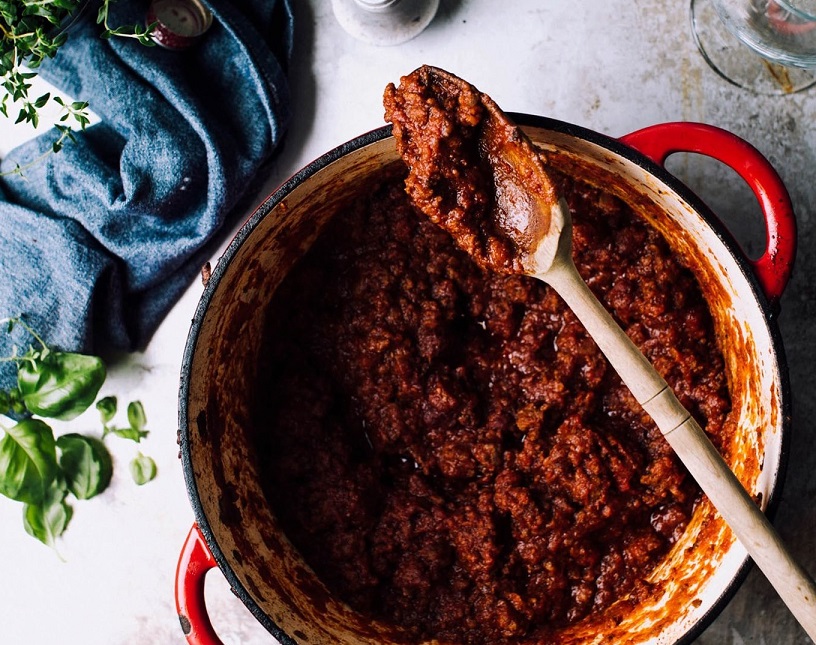 2. Butternut Squash, Spinach and Sage Lasagne
This tempting Butternut Squash, Spinach and Sage Lasagne from Good Housekeeping is full of goodness, and the fabulous colours will brighten up any dull evening. It's a slow cook option, taking an hour and a half to create, but don't let that put you off - prep time is short and you can pour yourself a glass of wine and get stuck into a good book while it cooks.
Source: Good Housekeeping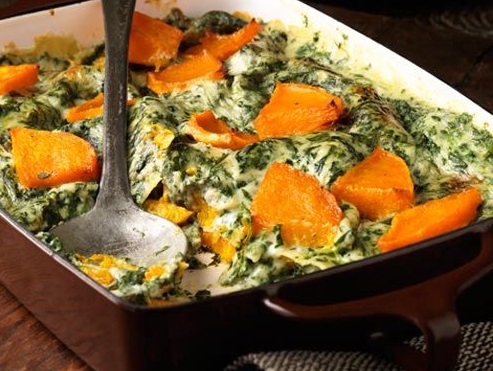 3. Spicy Pumpkin Soup
Sometimes all you need is a tasty bowl of soup with some fresh bread and Guernsey butter. LoveFoodHateWaste has lots of recipe ideas to combine seasonal ingredients with leftovers to make warming pots of soup while you do your bit for the planet. Our favourite? This delicious Spicy Pumpkin Soup. It's sweet and spicy, and it's a really easy recipe to follow - perfect if you're making soup for the first time.
Source: LoveFoodHateWaste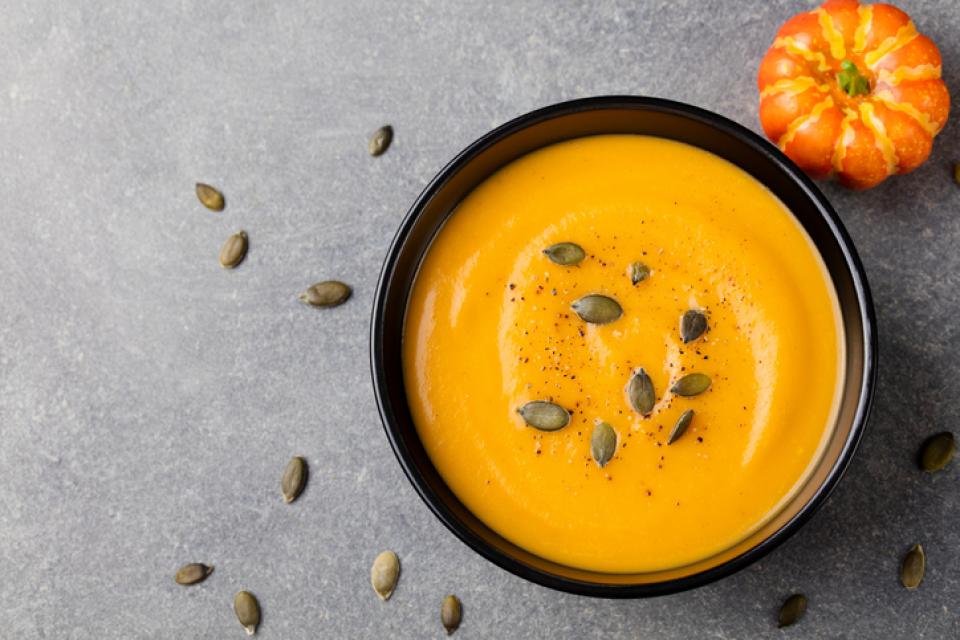 4. Aubergine and Chickpea Stew
This recipe from Green Kitchen Stories is a bit more complex - it's definitely one for the weekend, rather than a mid week supper. With large chunks of slow-cooked aubergine and a whole host of different herbs and spices, it's wholesome and warming.
Source: Green Kitchen Stories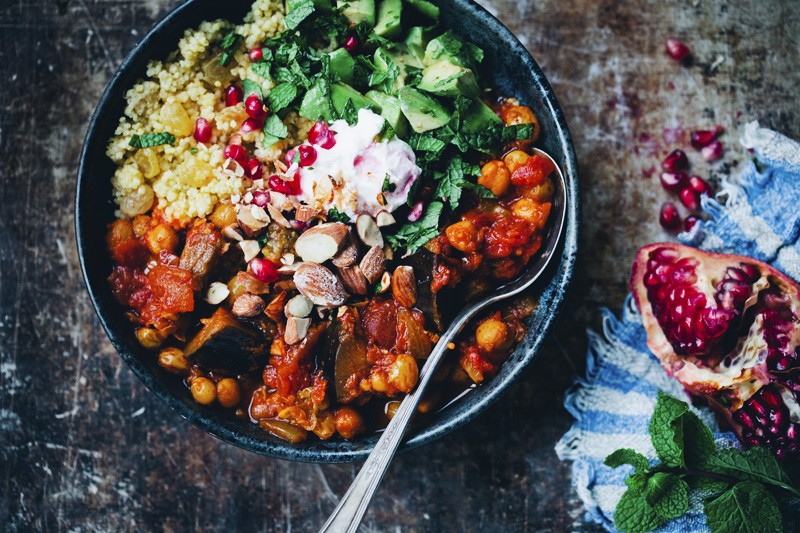 5. Shepherd's Pie
An Island Chef loves a good pie, that quintessential staple of a good pub menu. He shares some great pie filling ideas, from tender braised beef in a rich gravy wrapped in shortcrust pastry to lightly poached seafood in an indulgent creamy sauce and topped with a cheesy mash, or maybe even lamb, plum, celery and port with golden flaky puff pastry… to name but a few. We're tempted by his recipe for Shepherd's Pie with Braised Lamb, perfect comfort food for a dark, chilly evening.
Source: An Island Chef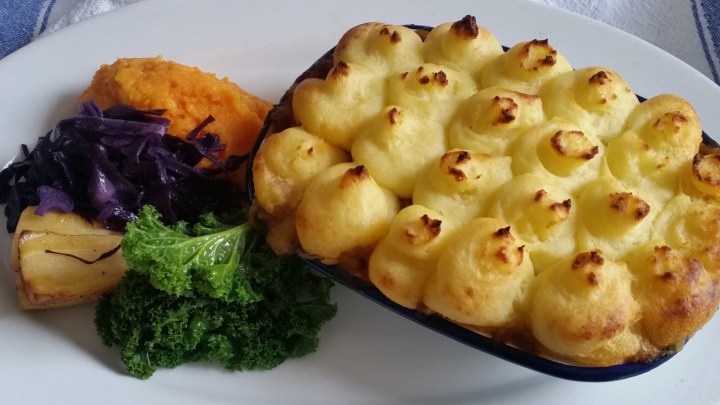 6. Lamb Moussaka
Amelia Freer shares a selection of autumn recipes to help us move into the colder months by fueling our bodies with colourful produce to celebrate the season. We love her Lamb Moussaka, which is gluten-free and dairy-free and perfect for batch cooking. It's packed full of vegetables, and the feta sauce topping adds an unusual twist.
Source: Amelia Freer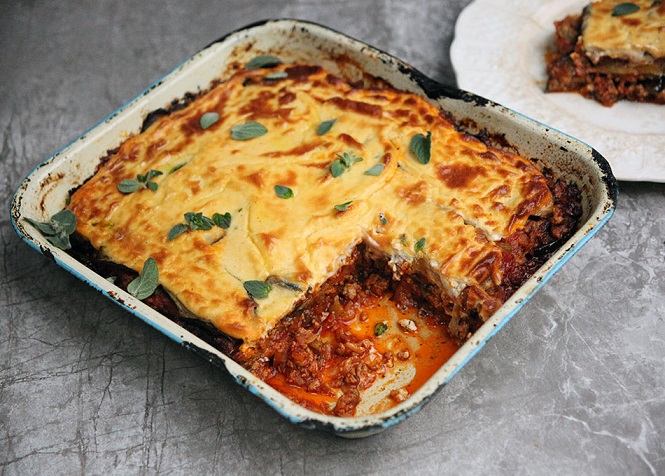 7. Coconut and Lentil Dahl
This vegetarian and vegan friendly recipe for Coconut and Lentil Dahl from Deliciously Ella is one of her favourite warming dishes: 'cooking the lentils in coconut milk makes each bite much creamier, while the tomatoes, cumin, paprika, chilli and curry powder add such a lovely blend of flavours.' We're tempted!
Source: Deliciously Ella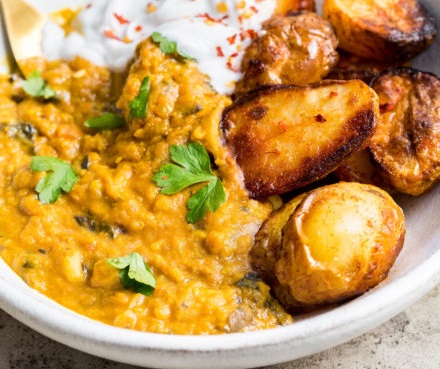 8. Yorkshire Puddings with Gravy
James Martin's Yorkshire pudding recipe is the perfect accompaniment to a Sunday roast… but there's no need to wait for Sunday to come around, you can have it any day of the week. Top tip from James - when you cook the Yorkshires, ensure they are the only thing in the oven as the temperature needs to be hot to cook them properly!
Source: James Martin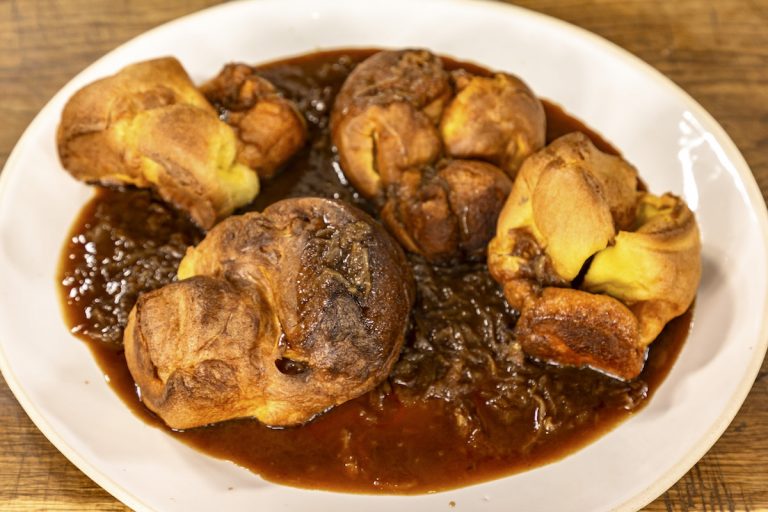 9. Mushroom Stroganoff
Autumn is the main season for mushrooms, and this Mushroom Stroganoff recipe from Olive Magazine is a healthy and easy vegetarian dish that doesn't compromise on flavour. If you are tempted to forage for your own mushrooms, find out how to safely identify wild mushrooms to be sure you stick with the edible varieties.
Source: Olive Magazine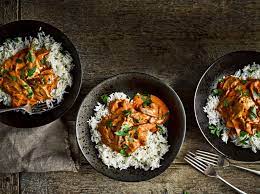 10. Cauliflower and Potato Gratin
This tasty Cauliflower and Potato Gratin is pure comfort food! It's another recipe from LoveFoodHateWaste which puts a spotlight on using food rather than letting it go to waste. Potato and milk are some of the most wasted foods in the UK so this dish is perfect to use up any you've got. Yes, it's a small step, but every little helps. If you don't have any cauliflower, this would work well with broccoli, leeks, celeriac, swede, or carrots… whatever veggies you need to use up!
Source: LoveFoodHateWaste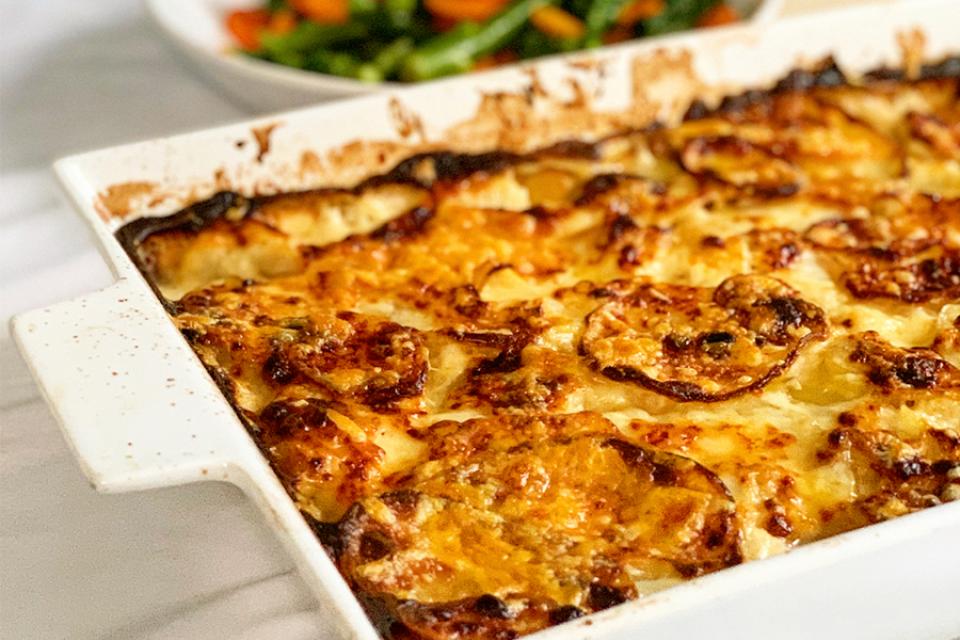 11. Squash and Sausage Risotto
Risotto is a rich and warming dish and it's extremely versatile. Jamie Oliver shows us how to make a basic risotto base, and then switch it up whatever the season with his Best Risotto recipes. For autumn, we're choosing his Squash and Sausage Risotto which combines a little sausage with a lot of sweet butternut squash. Looking for a veggie alternative? Jamie suggests swapping out the sausage for a tin of borlotti beans.
Source: Jamie Oliver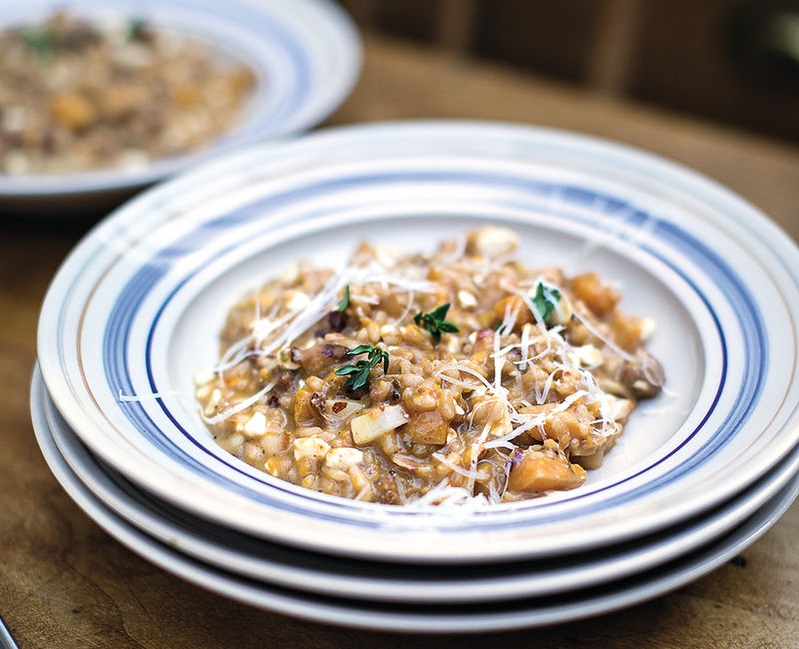 12. Apple and Blackberry Crumble
Sometimes you just need something sweet, and when that craving strikes you can always rely on Nigella. She makes a sensational Jumbleberry Crumble - of course she does! In Nigella's words, 'you never know when you might be in urgent need of a crumble', so make enough topping for at least 4 of these and let it sit safely in the freezer until required. Sprinkle it over your fruit of choice - we're opting for apples and blackberries for a special autumn treat. Enjoy!
Source: Nigella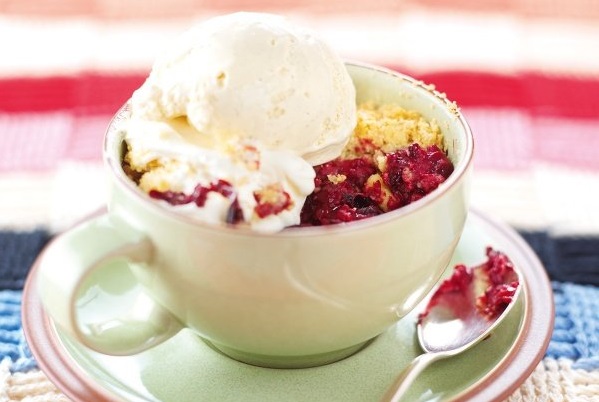 If you are tempted to enjoy a glass of wine with your meal, take a look at our 6 Italian Wines to Help You Ease Into Autumn.