12 Bays of Christmas
This winter event is back again this year, from 1 - 31 December, to raise funds for Les Bourgs Hospice. It's an opportunity for islanders who have continued swimming since September, or are seasoned year-rounders, to take a dip in these 12 festively themed bays around the island during December:
1) Vaz-on the first day of Christmas
2) Rocquaine around the Christmas Tree
3) Bathing Yules
4) Baby it's Cobo outside
5) Porte-let it snow
6) Away in a Fermain-ger
7) Saint Nick's Bay
8) Chestnuts Rousse-ing on an open fire
9) I'm dreaming of a Moulin Huet Christmas
10) Cheese & Port Soif
11) Grandes Rocques-in Robin
12) Bordeaux-ho-ho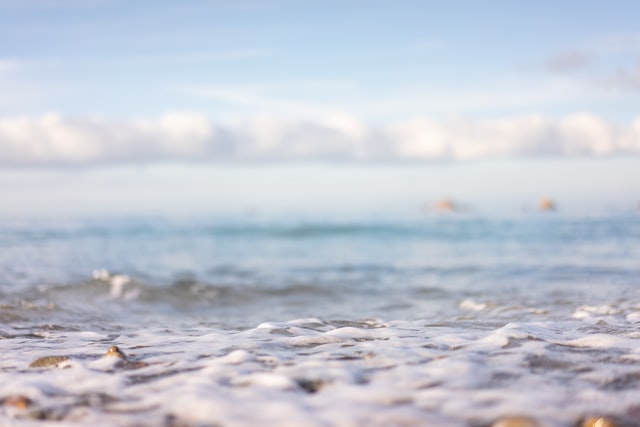 Here's the 12 Bays map for more details, and a word of caution from the organisers:
Please note that due to the colder water and air temperatures you must be medically fit to participate and due to the time of year we strongly recommend that you check the tide and weather before swimming. We recognise that each person has a different tolerance to the cold therefore we have intentionally not set a number of strokes, distance or time to be in the water for. If you want to just dip and get out that is fine by us, as is the wearing of wetsuits (encouraged for U18s) and if you start the challenge there is no obligation to complete it - the emphasis is completely on you being aware of what you can achieve and not going beyond those limitations.
If you decide that this event is still for you please keep reading then get signed up! When you register you will have the opportunity to purchase one of our festive bobble hats which will not only keep you warm during the event but will also help you spot other swimmers who are taking part in the challenge so give them a wave or say hello! Your registration pack will include a beautifully illustrated map by the talented The Tiny Island Studio and an information sheet to help you swim safe and warm up properly afterwards. You will be able to opt to have your registration pack sent posted out to you or collect it from our charity shop in St. Martins (on a Tuesday, Wednesday, Friday or Saturday 9am-4pm) or from the Guilles-Alles Library who have kindly allocated us some space in their entrance hall on a couple of their late night library nights on Tuesday 1st December and Thursday 3rd December (4.30pm-7.30pm).
If you would like to read more about cold water swimming you can access our information sheet in the downloads section or please visit websites such as outdoorswimmingsociety.com or Wild Swimming UK.