Sárka Lee Art Exhibition and Book Launch
Sunday 31 July, 11.00am - 1.00pm, continuing until 25 August
Coach House Gallery, Les Islets, St Pier du Bois
Pop along to the Coach House Gallery to see the 'Extraordinary Adventures' exhibition of illustrations by local artist Sárka Lee.
Sárka will be launching two new children's books: The Kindom of Deep Sleep and The Bear Truth About Goldilocks.
Sárka Lee is an artist, writer and illustrator who works as an Art teacher at Elizabeth College. She has published a popular children's book The Princess who would Not Brush Her Hair and is now bringing us two exciting new books, both with her charming illustrations, unique
style, and a cheeky sense of humour.
The Coach House Gallery is open Monday to Saturday from 10.00am - 4.00pm. Pop in for a browse.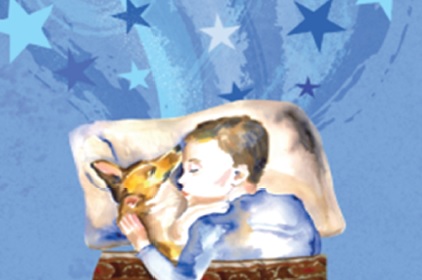 The Kingdom of Deep Sleep
The Kingdom of Deep Sleep, explores the Spirit World and brings useful guidance for our everyday life. The story was provided by an author and spiritual astrologer, Sharon Ward. It is a tale of a little boy whose Grandma died, but one night she visits to take him on an enchanted tour of the otherwise invisible world.The book explores questions for bereaved children that adults often find difficult to answer.
The Bear Truth about Goldilocks
The Bear Truth about Goldilocks, is a story of love and friendship of antagonistic groups – humans and bears. It promotes an open mind and
tolerance. Both children and adults will find it easy to relate to the characters of this familiar tale with an unexpected ending.