Christmas Shopping, Herm Style
Pop over to Herm this month for some Christmas shopping - they're all stocked up and ready for the festivities with some great gifts at the Herm Shop.
Enjoy a walk around the island and tuck into hot filled breakfast rolls at the Mermaid, served until 11am, or a hot buffet lunch from 12 noon - 2.30pm. 'Herm' made cakes & pastries will be available all day.
These special day trips are taking place on:
Saturday 20th November 2021
Sunday 21st November 2021
Wednesday 24th November 2021
Saturday 27th November 2021
Tickets cost £5 for an adult return and £2 for a child return, and you can book your tickets through Herm's Online Booking System - all tickets on the online system are ONE WAY so make sure you book your return tickets for your trip!
You'll find all of the details on the Herm's events page.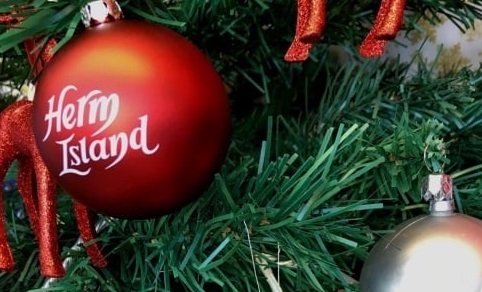 SAILINGS ARE SUBJECT TO WEATHER CONDITIONS. Please check the Herm Island website on your day of travel for updates. If sailings need to be cancelled due to weather, Herm Island will endeavour to transfer you to another sailing, subject to availability, or your fare will be refunded.