5 Local Walks To Explore
We are so spoilt with beautiful places to explore on our islands. With stunning views around every corner and cliff paths to enjoy working up a sweat early in the morning or an appetite for a long afternoon tea. We all know that the Visit Guernsey website is a fantastic resource for visitors to our islands, but there is actually a lot of expert information on it that locals can enjoy too. Even if you've lived in Guernsey all your life, you'll find something to surprise you.
We love their Tasty Walks series, a collection of 20 self-guided walks which range from an easy wander through town to strenuous cliff walks for the more serious hikers out there. Here are a few of our favourites.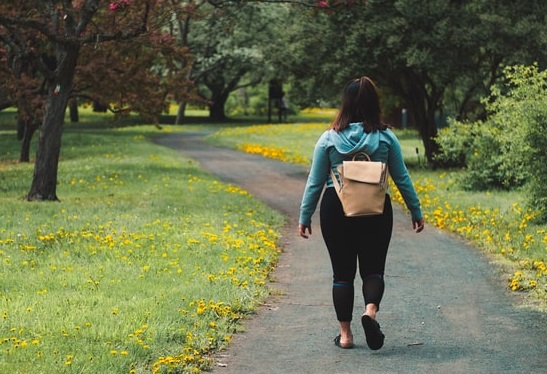 1. The Renoir Route
This walk celebrates Renoir's time in Guernsey, when he created 15 paintings depicting views of Moulin Huet. The walk is under an hour long. That is unless you choose to take your sketchbook and stop to recreate a Renoir masterpiece of your own using the specially crafted frames placed along the route by Art for Guernsey. They are positioned so that you can stand in the exact same spots where Renoir created his paintings. The views around Moulin Huet are outstanding. We know you'll feel compelled to stop for a moment and just take it all in. Or maybe even pack your bathers and stop off for a quick dip. This bay is perfect for a low tide swim before popping into the Tea Rooms above.
2. The 'Potato Peel Pie' Occupation Walk
Starting at the Liberation Monument in tow, this walk takes you around town, following in Juliet's footsteps and exploring the places mentioned in Annie Barrow's book. This walk includes a trip around Candie Gardens, taking in fantastic views over St Peter Port harbour and statues of Victor Hugo and Queen Victoria. You can even download the audio description, which provides fascinating information on the locations in the context of the Islands' Occupation. For example, did you know that several of the terraced houses in Saumarez Street were turned into a brothel by German soldiers during the Occupation?
3. Nature's Own Trail
This is a one stop walk, around St Saviour's Reservoir. It's a two mile stroll that takes in the gorgeous scenery and the wildlife that surrounds the reservoir. This inland setting allows you to step away from the hustle and bustle of daily life and immerse yourself in nature for an hour or so. Take a picnic for this one, weather permitting, and stop off at one of the many benches dotted around the path to enjoy the peace and quiet, and the lovely views.
4. Wildlife Haven, Witch's Haunt and a Tiny Chapel
This walk is a treat if you love wildlife, passing the Colin Best Nature Reserve and La Claire Mare as you meander along the coast towards Le Trepied dolmen. From this site, which in local folklore was a favourite hangout spot for witches, head inland to St Apolline's Chapel, a tiny 14th century place of worship which remains virtually unchanged. The walk ends at Vazon Bay. Ideal for a quick cuppa and maybe an ice cream? Sure, why not!
5. Nature's Pool and Smuggler's Hideout
This walk starts at Guernsey's Venus pool - who knew Guernsey had a venus pool? - and it's not for the faint hearted. It's one of the longer walks at over two and a half hours and takes you along a very rugged part of the cliff path past Guernsey's largest cave, Le Creux Mahie. Watch out for fairies! In days gone by, smugglers and sailors reported seeing them emerge from the cave to dance on the cliffs above. The walk finishes at the Mont Herault Watch Tower up at Pleinmont.
Share your favourite walks with us over on social @thelistgsy.
We want to see you out and about and living life well.