These Sassy Designs Deserve A Place In Your Wardrobe.
*This article contains affiliate links
We've recently discovered SassySpud, a clothing range created from a passion for veganism… and hummus! Their designs promote the positive impact a cruelty free lifestyle can have on the planet, with a little humour and a whole lot of sass thrown in!
Browse our top picks below, and if something catches your eye, use code LIST5 for 5% off when you spend £50 or more.
And there's more... We reached out to the team to clarify their shipping costs for the Channel Islands and the good news is that it's the same as mainland UK - which means it's free on orders over £50. You're welcome!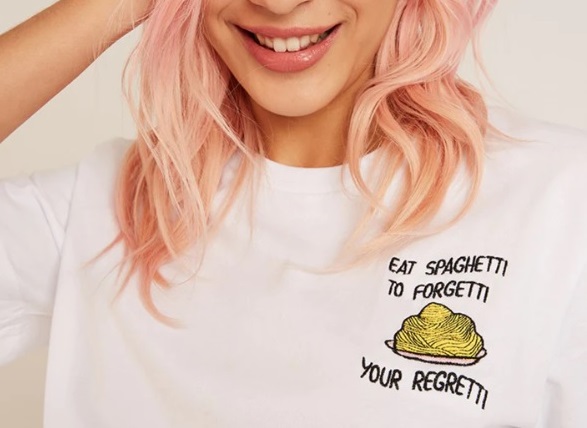 Imagery: SassySpud
Get The Facts on SassySpud
But first, you know we love a list, so here it comes...
1. SassySpud leisure wear is ethically produced in 100% sweatshop free environments.
2. They're printed using vegan, eco friendly inks, using a printing process that uses 7 times less water than standard fabric dyeing.
3. They're shipped in recyclable & biodegradable packaging.
If you're onboard with the SassySpud message and want to raise awareness about how hummus (and a plant based diet) does a body good, saves animals' lives, and helps protect our planet, browse our top picks below - and don't forget to use code LIST5 for 5% off when you spend £50 or more.
1. Eat Spaghetti To Forgetti Your Regretti
Pasta is life. SassySpud joggers are made with premium, smooth cotton on the outside and a cosy, fleecy inner. Each pair is ethically manufactured and embroidered to order to prevent waste.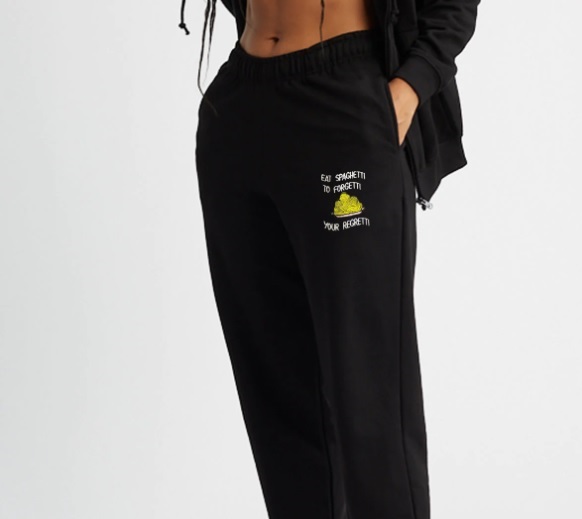 2. Rubber Ducks
Got your ducks in a row? These three little embroidered ducks are as badass as they are cute, and they come in tees, sweatshirts and hoodie versions.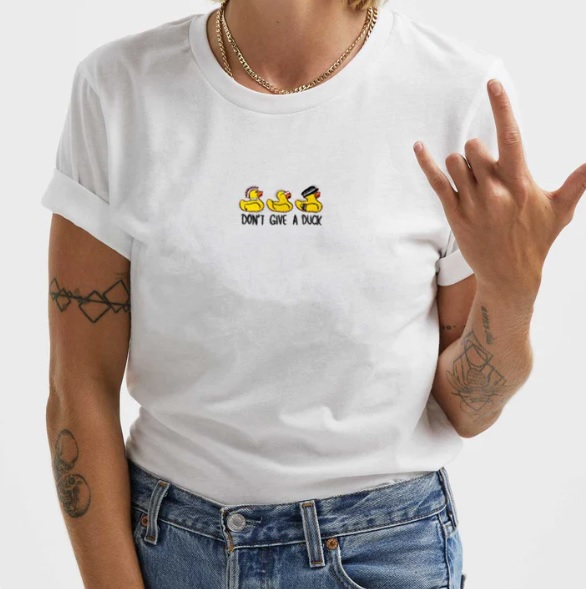 3. Spread Hummus, Not Hate
SassySpud was created from a passion for veganism and spreading awareness...but also from a deep love for hummus. We're on board.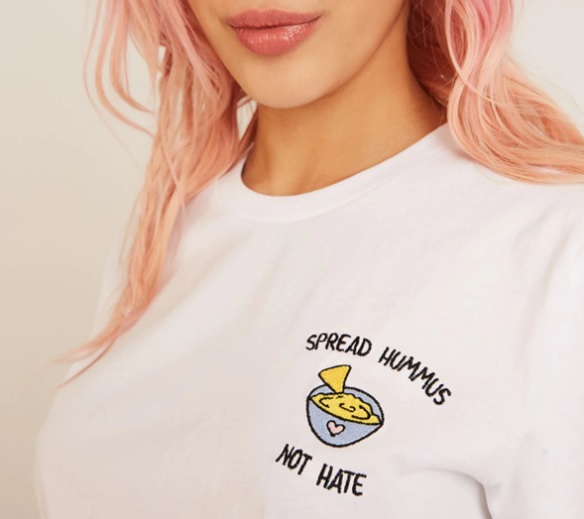 4. Bananciaga
A sassy vegan take on a big name. The team is pretty speedy so no matter how busy they get, they'll make sure your hoodie is ready for dispatch within 2-3 days.
5. My Oat Milk Frees All The Cows From The Yard.
Damn right, it's better than yours. The Sassyspud range is unisex, and all of their clothingis Fair Wear Foundation and PETA approved.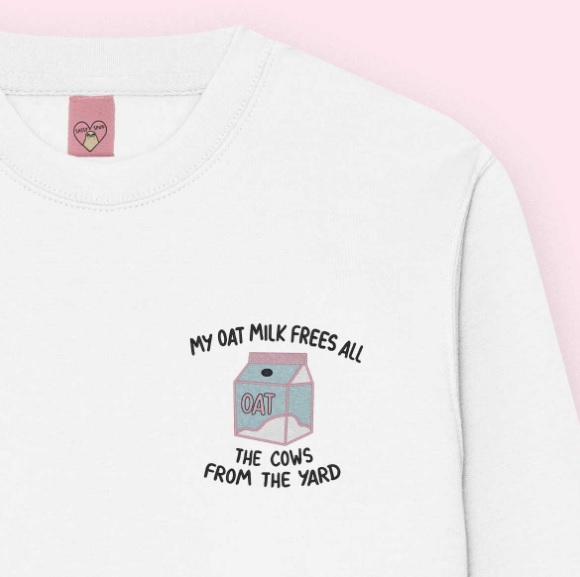 6. Eat Jam, Not Ham
Cute design, big message. Be a walking billboard for plant-based living with this T-shirt.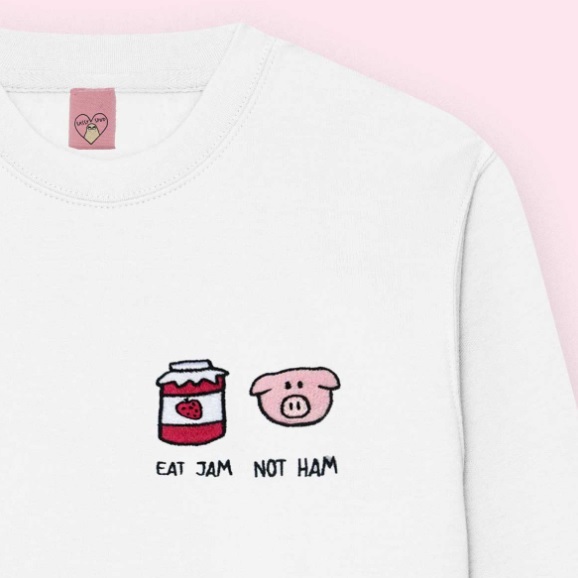 7. Eyeroll Tote
You're not veggie or vegan if you haven't been asked this question. These totes are made from 100% organic cotton and make great gifts.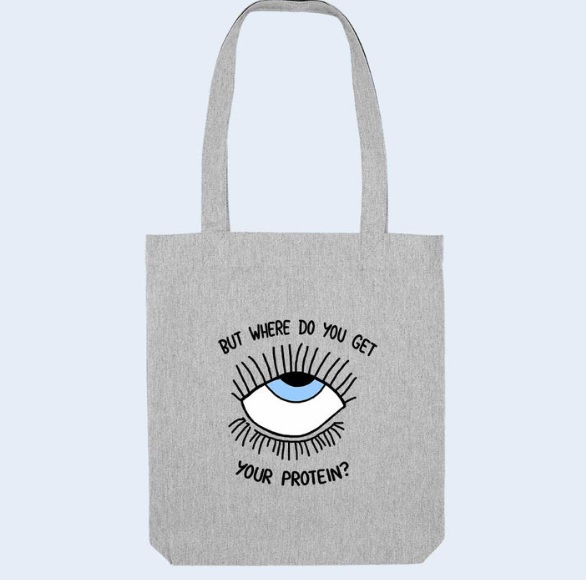 *This article contains affiliate links