Shop Local With Homemade, Natural Products From Sarafumi
There's nothing better than finding a great local product - either when travelling or when at home. Guernsey is filled with entrepreneurs who love to create products inspired by the wonders around us - and Sarafumi is no exception. Founder Sarah Kelly has taken her love of honey bees and natural fragrance and combined them to create a range of beauty and wellness products that celebrates local life - each even has a Guernsey French name. Her commitment to sustainable luxury business and manufacturing practices has been globally recognised.

We've selected a few of our favourite Sarafumi products below, so whether you are looking for a gift for a special occasion, or a treat for yourself, this should make it easy to shop small, local & sustainable this year.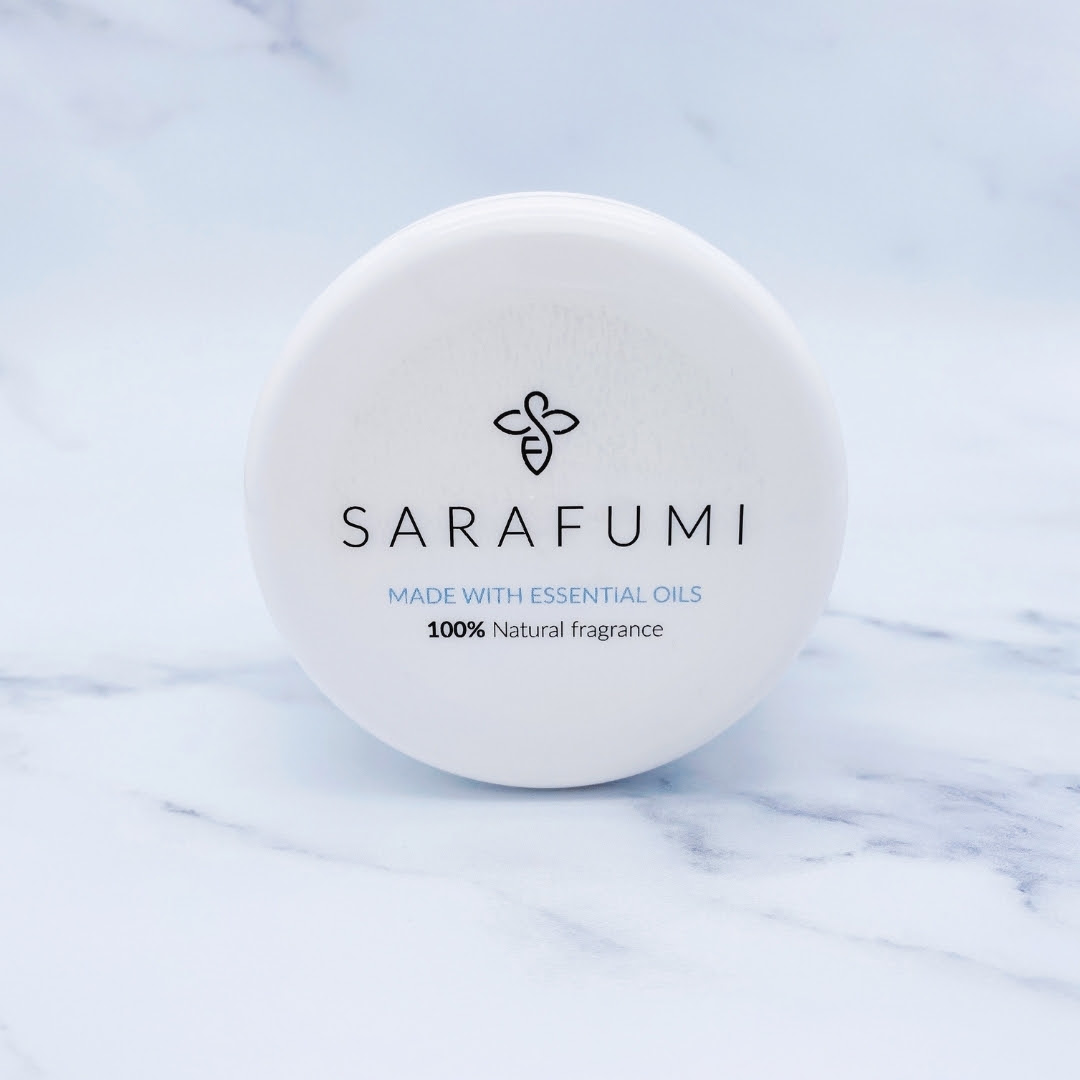 1. The 'Ciel' Body Butter
A piece of heaven to create a self care moment at the end of the day. This is a non-greasy butter rich in antioxidants and vitamins that melts into the skin to regenerate, moisturise and soften skin. Made with essential oils and 100% natural fragrance of ylang ylang and sandalwood.

"Ciel" translated from Guernsey French means "heaven".
50ml. £21.99. Shop it here.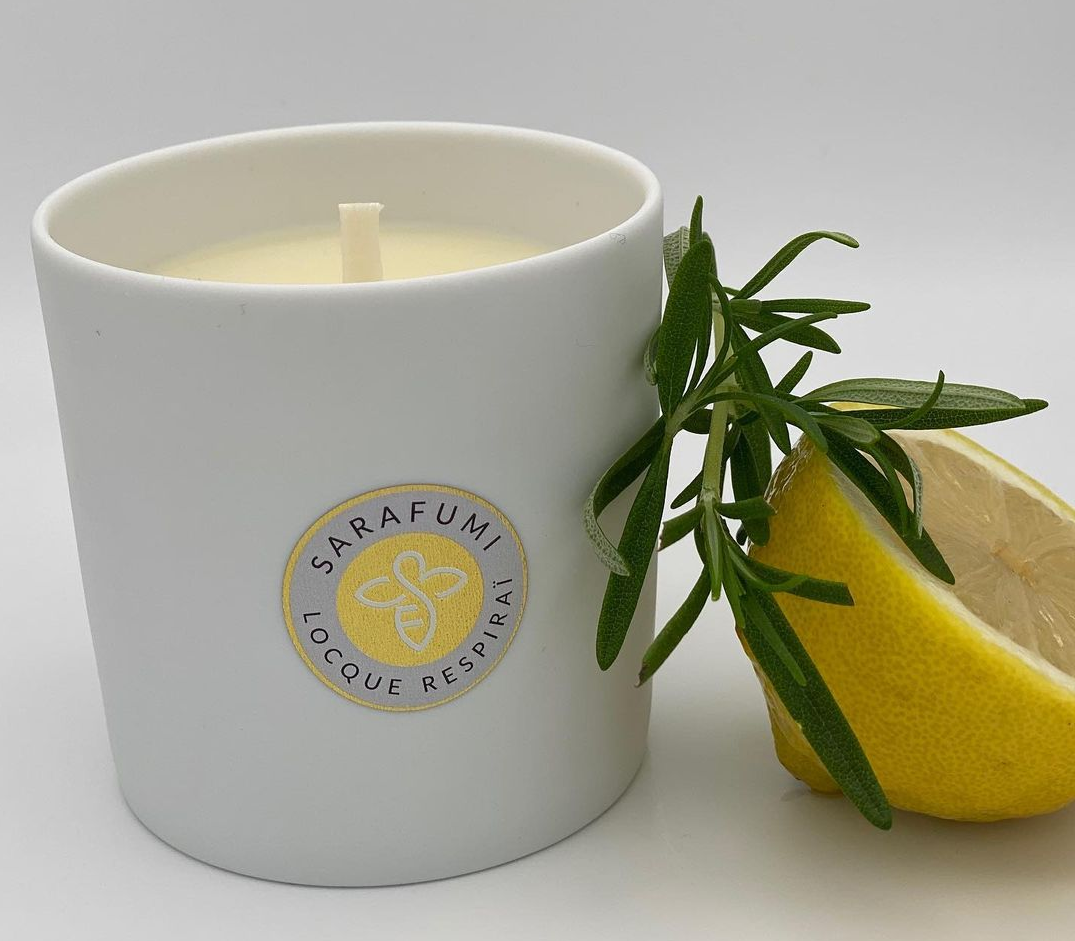 2. The 'Locque Respiraï' Candle
Create a moment to just breathe with this handmade candle. A fragrant fusion of rosemary, lemon, bergamot, lavender and clary sage essential oils designed to stimulate the senses, calm energy of the mind and prompt focus. Made with natural waxes and a 100% natural fibre wick.

"Locque Respiraï" translated from Guernsey French means "just breathe".
12hrs burn time. £35.00. Shop it here.
3. The 'Etaï' Diffuser
Ensuring you have a hint of Guernsey summer in your home all year round. A blend of sparkling citrus notes, formulated to refresh the home and emulate seasonal summer essence. The diffuser base oil is made from a vegan eco-friendly renewable source. Black fibre reeds are also vegan and cruelty free.

"Etaï" translated from Guernsey French means "summer".
100ml. £25.99. Shop it here.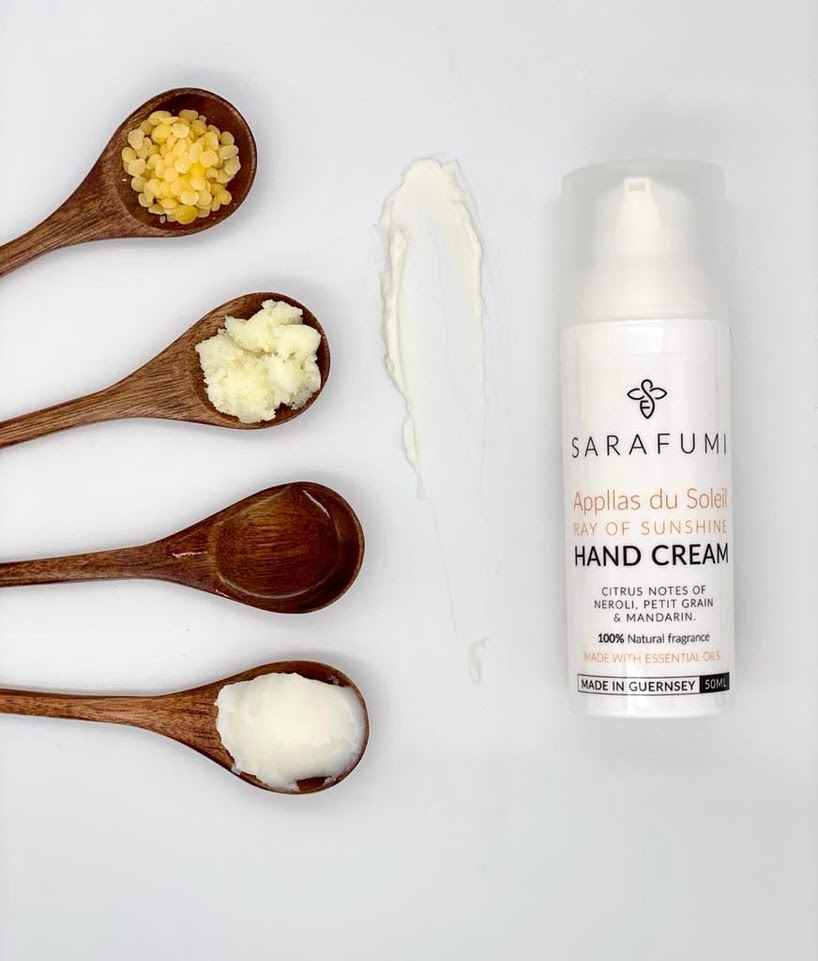 4. The 'Appllas du soleil' Hand Cream
A touch of sunshine no matter the weather outside. An nourishing hand cream formulated with natural ingredients to build and repair skin moisture, reduce roughness and cracking and keep your hands hydrated all day long. 100% natural citrus essential oil fragrance notes of neroli, lemon and mandarin.

"Appllas du soleil" translated from Guernsey French means "ray of sunshine".
50ml. £9.99. Shop it here.

Certified Sustainable Brand
Sarafumi has been awarded the Positive Luxury certificate, recognising the sustainability practices embedded within the company. The certificate reassures consumers of brand responsibility and ethical practices. Positive Luxury connects mindful luxury brands with a global audience of consumers that care.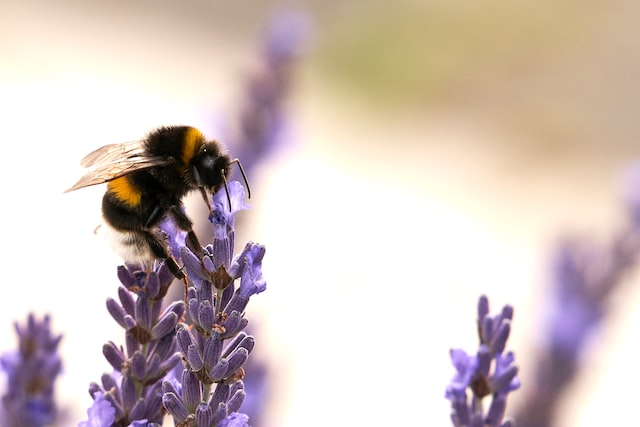 Sarafumi's Sustainability Promise.
Here are just a few ways Sarafumi commits to sustainable practices:

1. The candles are handmade from 100% natural ingredients, with no synthetic or toxic chemicals, with wicks made from natural fibres.

2. The porcelain candle jars can be returned and refilled at a discounted price. Or put to good use as an upcycled plant pot or stylish make up holder.

3. All skincare packaging is made from recyclable plastic, using airless pumps to enhance the lifespan of the creams.

4. The beeswax is sourced from hives where bees are guaranteed to not come into contact with any plants that may have had pesticide or similar contamination.