Spring Is Here, It's Time To Scrub Up
In partnership with The Body Shop
Spring has definitely sprung. Hear that? A distant lawn mower, the sizzle of the barbecue – yup, it's the outside and it's wonderful.
But shedding the winter wardrobe and baring your limbs for the first time after being bundled up for months on end can be daunting. So we're sharing the importance of exfoliation for smooth, radiant skin with our favourite body scrubs to help you feel your best for your warm weather reveal.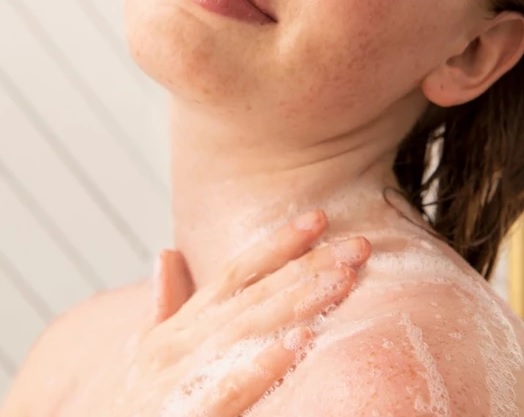 4 Reasons To Exfoliate
1. Our bodies are incredible, but when old skin cells build up, the result can be dry, dull skin. Although our skin naturally sheds these dead cells over time, encouraging the process with exfoliation helps to create softer-feeling skin more quickly.
2. Exfoliating leaves skin feeling more invigorated, and it helps your moisturising lotion to do its skin-nourishing best.
3. Buffing pre and post bronzing helps to avoid patches if you're using fake tan to bronze this year.
4. Exfoliation is also a lovely self-care regime, creating a feeling of all-over refreshment for mind as much as body.
4 Types of Scrubs
Body scrubs are designed with a particle-like texture that is thick yet spreadable to help remove older skin cells. Using an exfoliator regularly will help to make you feel your polished best, with a more even-looking and smooth-feeling skin tone. There are a few different types of scrubs that can help you achieve that. Here are our favourites: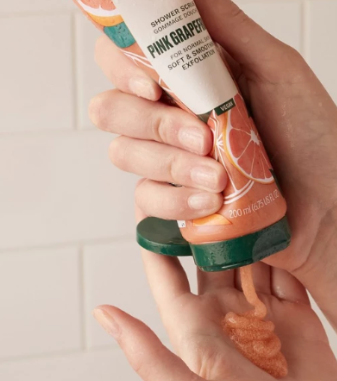 1. Refreshing Shower Scrubs
Wake up with our best ever zingy Pink Grapefruit Shower Scrub. It's great for keeping normal skin in tip top condition.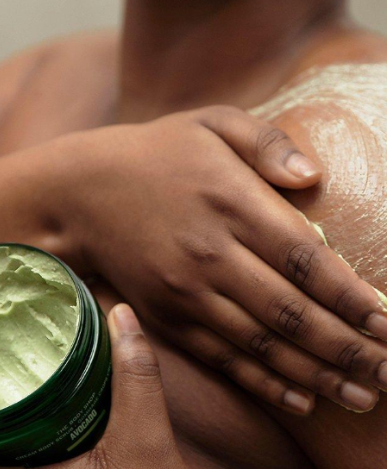 2. Creamy Body Scrubs
Rich and intense, yet super gentle, these creamy scrubs are just the thing for dry skin. Try our new Avocado Scrub.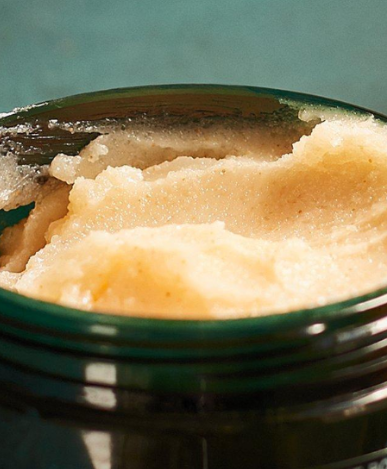 3. Rich Sugar Scrubs
A hardworking formula with natural sugar particles to help smooth and buff your skin leaving it soft and more refined. Perfect for very dry skin types.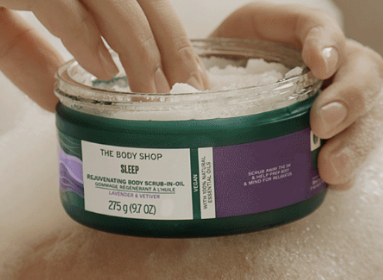 4. Wellness Scrub in Oils
Enriched with exfoliating salt crystals and 100% essential oils. Relax your mind and leave skin feeling silky soft and nourished with this bedtime buffer.