Christmas Gifts For The Wellness Obsessive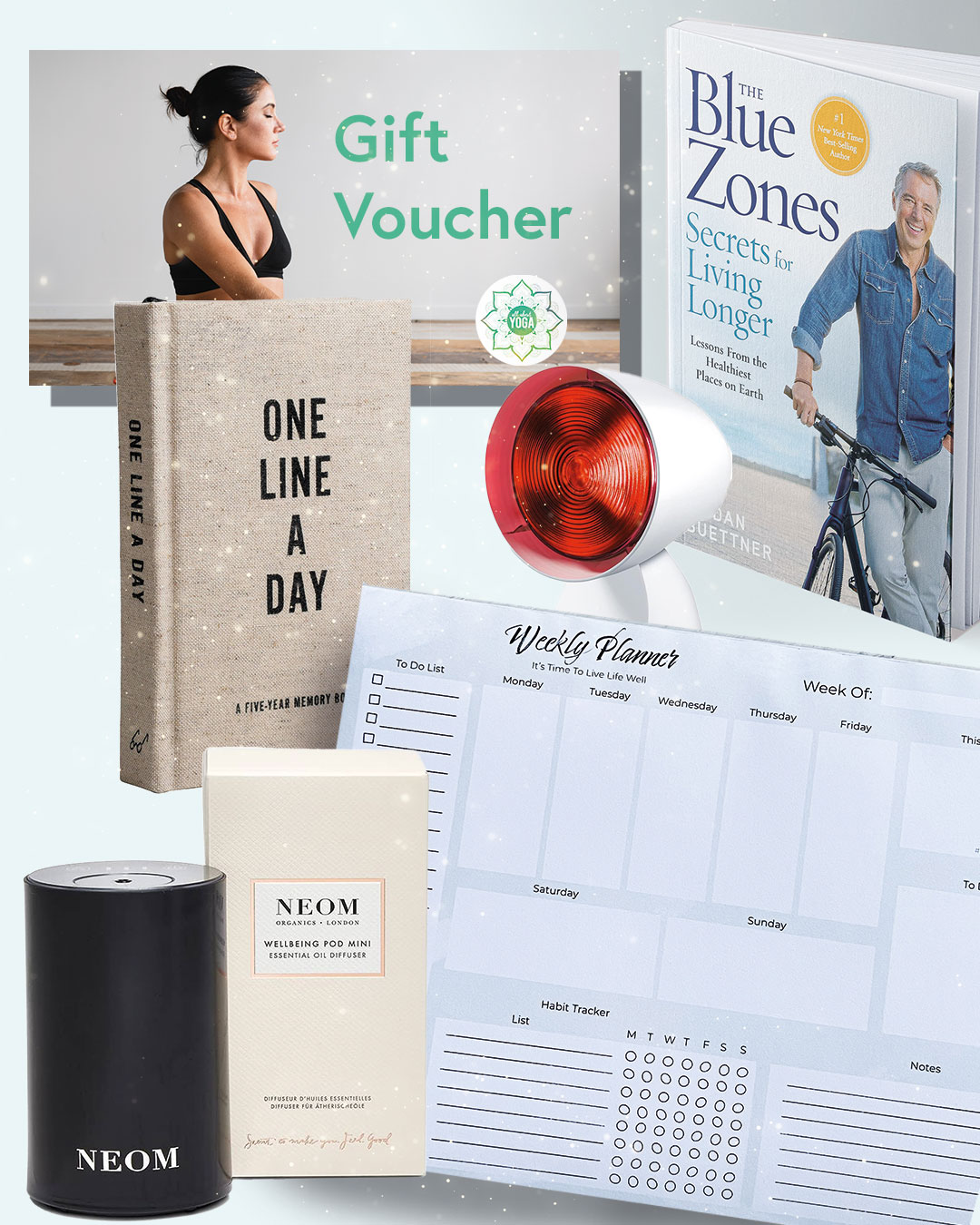 This article contains paid product placements and affiliate links, but all products featured are approved and loved by us.
Yoga Class Passes. £57 for 6 or £90 for 10, All About Yoga.
Give the gift of the wellbeing hobby with class pass vouchers for yoga. It's a gift to last a lifetime.
The Blue Zones Secrets for Living Longer: Lessons From the Healthiest Places on Earth. £16.99.
From the popular Netflix series with longevity secrets from the areas of the world with the most centarians. Fascinating - and yet so simple.
NEOM Wellbeing Pod Mini Essential Oil Diffuser. £55, Plaisirs.
It's all about ambiance and the scent of a room can change everything. This is a mini version of the popular diffuser. Ideal for gifting.
The List x Ems Le Tocq Weekly Wellness Planner, £16. Ems Le Tocq.
Still popular, our weekly wellness planners remnd you to get you sh*t done and put yourself on your To Do list.
One Line A Day - Five Year Memory Book. £14.99, Maison Demain.
A moment of daily gratitude is a huge gift for a tiny price.
Infrared Heat Lamp. £40, Beurer.
A huge wellness secret, starting to trend into the mainstream. Brilliant for home use for sore muscles and general wellbeing.
Flourite Hearts. Lucy Rose Jewellery.
Never be without a crystal - it's our new mantra. This is perfect for keeping with you on the go. Flourite is good for calmness and clarity.
You can browse The Ultimate Christmas Gift List 2023 here.