Christmas Gifts For The Office Secret Santa.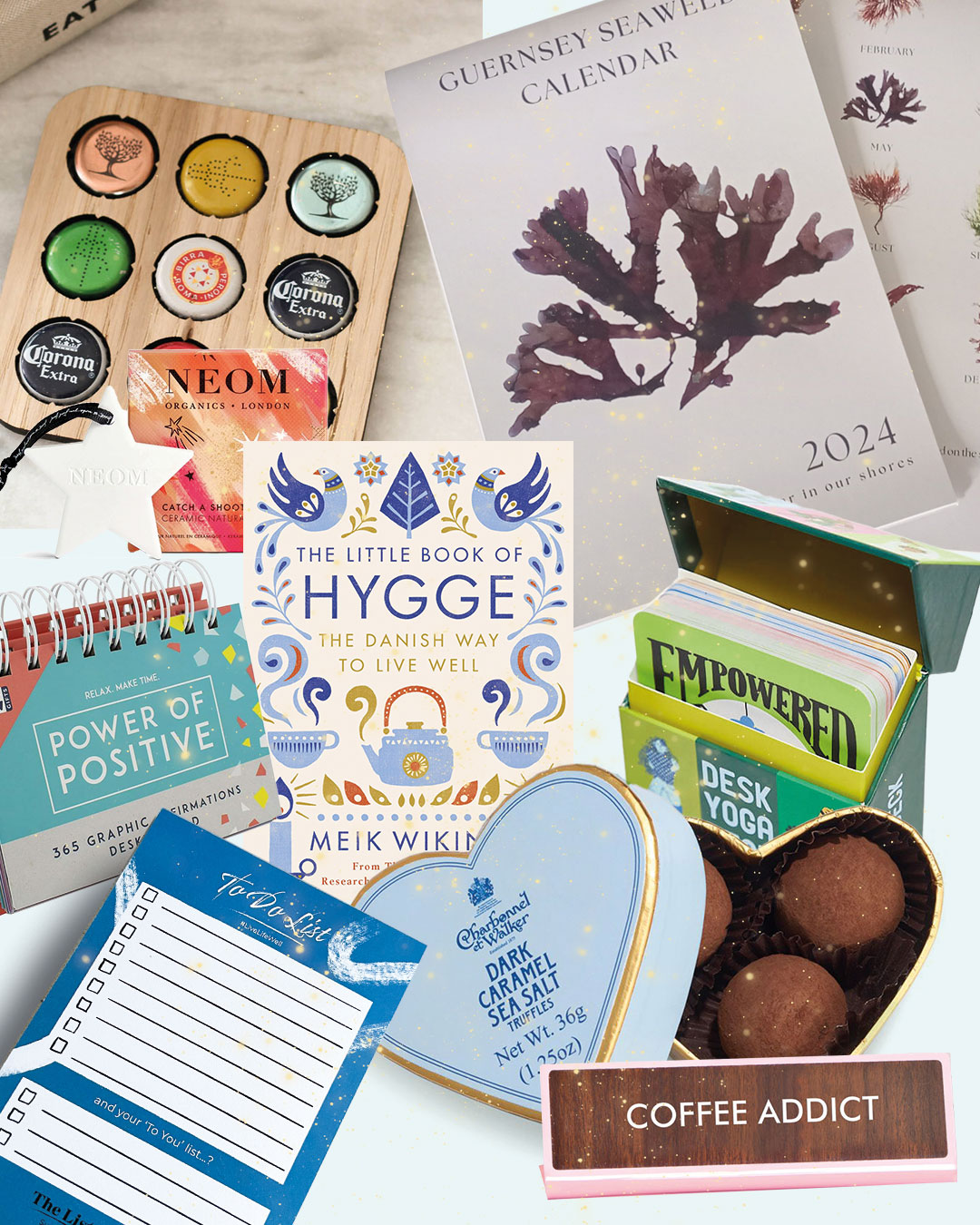 This article contains paid product placements and affiliate links, but all products featured are approved and loved by us.
One Year in Our Shores Seaweed Calendar. £13, Lull.
The perfect present for the swimmer or nature lover in your life, this calendar was designed by founder, Imogen after collecting drift seaweed across our favourite beaches. Each month features a local seaweed from a different bay. Free Guernsey postage.
Charbonnel et Walker Mini Truffles. £6, Plaisirs.
A people pleaser for all occasions.
Little Book Of Hygge. £9.99, Maison Demain Home.
Give the gift of cosy evenings and embracing the season.
Power of Positive Desk Pad. £9.99, Ginger Fox.
We love a quick positive reminder right on the desk. Gift with genuine intentions!
To-You Note Pad. £6, Ems Le Tocq X The List.
Always a reminder to keep YOU on your to do list - for the selfless colleague.
Desk Yoga Deck. £16.05, Darrin Zeer & Subin Yang.
Great for a little pick me up for the whole office mid-day.
Beer Cap Collector Coaster. £3.98, Not On The High Street.
We love a touch of personality on a desk - for the office craft beer specialist.
Design Your Own Desk Plate Sign. £15, Not On The High Street.
Such a fun secret santa gift for those who love coffee - or get it personalised for something else.
NEOM Catch A Shooting Star Ceramic Natural Diffuser. £5, Sephora.
A little touch of festive wellness - perfect for the person who has it all.
You can browse The Ultimate Christmas Gift List 2023 here.