Christmas Gifts For The Nature Lover.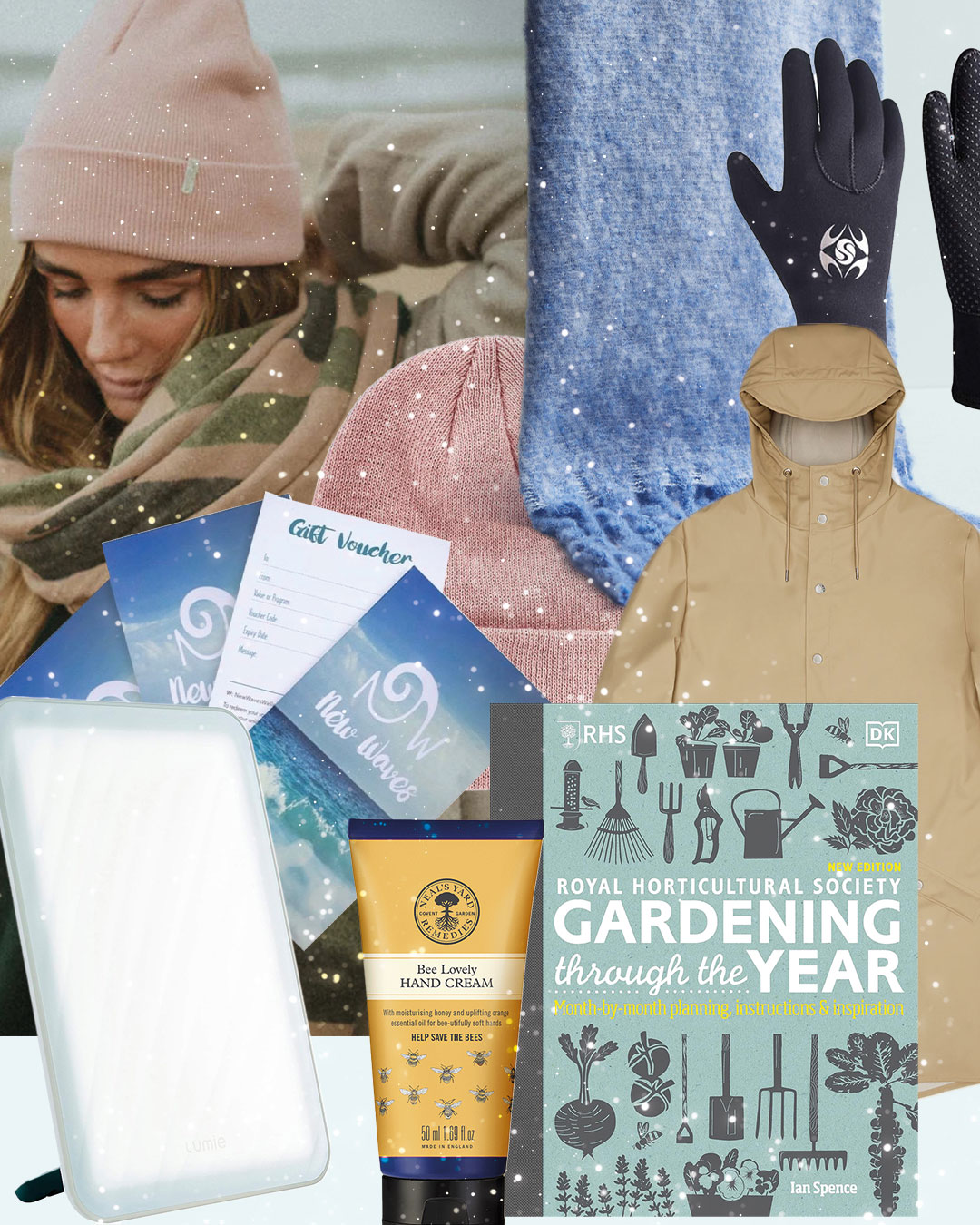 This article contains paid product placements and affiliate links, but all products featured are approved and loved by us.
Grey Knit Beanie. £22, Maison Demain Home.
Any excuse to pop out when you get to wear this.
Vitamin L - Slim Light Box. £74.25, Lumie.
For those who spend all summer outside and then struggle with the lack of winter sun and natural light.
Brushed Tassel Scarf. £16.99, New Look.
Big and cosy - like a permanent hug.
Rains Coat. Land of Green Ginger.
This is a fantastic gift for anyone who gets regularly caught in the rain. We'd like one too please.
Thermal Travel Mug. £25.98, Contigo.
Keep tea/coffee/cacao warm on the go from cliff walks to post-swim beach strolls.
CLINIQUE Sheer Hydrator Moisturiser. £42, Sephora
With SPF for year round protection, a bit of extra hydration for the skin is a must in winter.
Personal Training vouchers. Prices vary. New Waves Wellness.
The perfect way to stay active outdoors is with a PT acting as an expert accountability partner.
Swim gloves. £16.99, SUPERFA
Pretty necessary at this time of year if your friend is a regular sea swimmer.
RHS Gardening Through The Year. £10.98
We love a classic guide that can help even the greenest of green fingers.
Neal's Yard Remedies Bee Lovely Hand Cream. £10.29, Sephora.
Such a treat. Ideal for those who spend a lot of time outside in the cold.
You can browse The Ultimate Christmas Gift List 2023 here.