Christmas Gifts For The Homebody.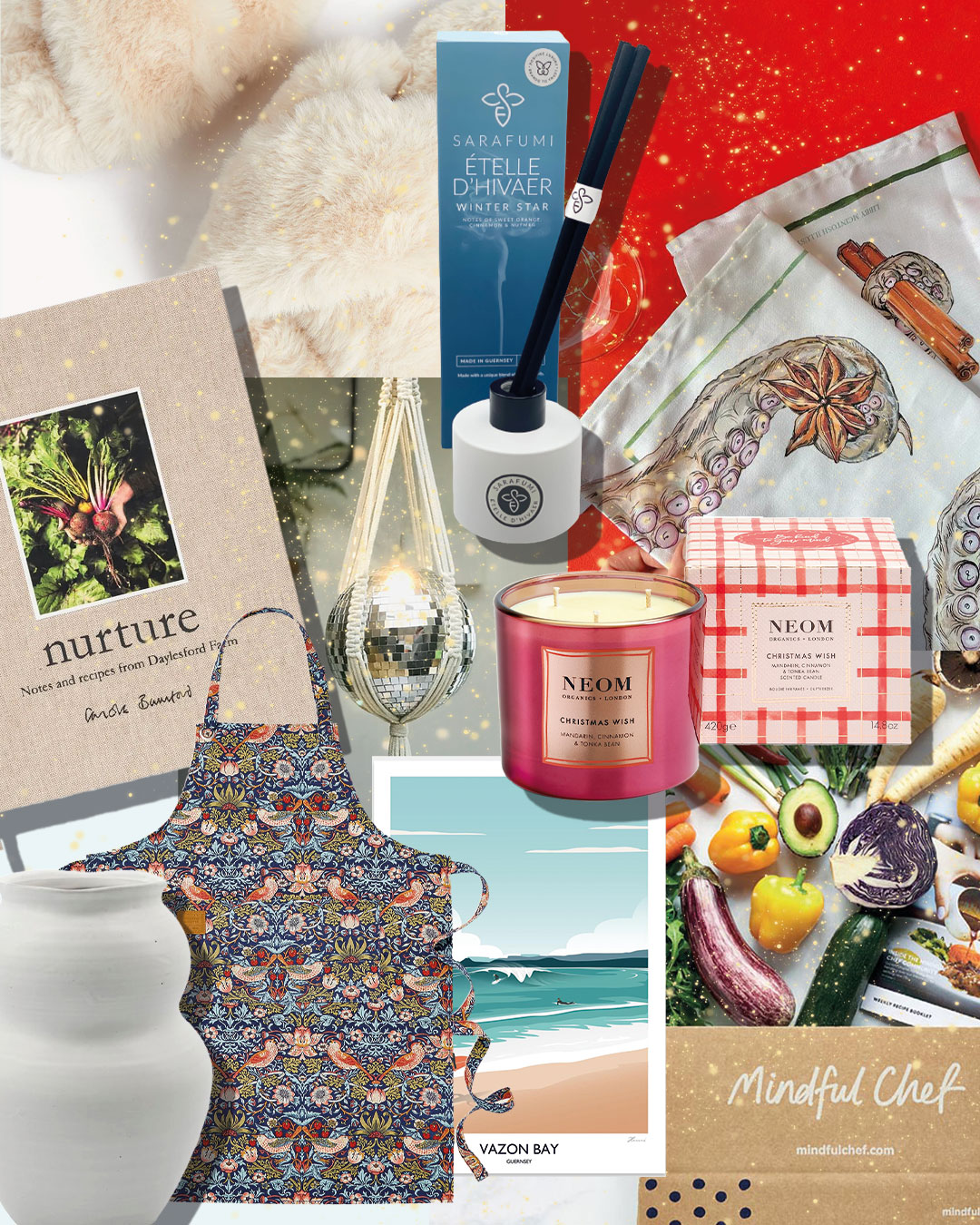 This article contains paid product placements and affiliate links, but all products featured are approved and loved by us.
Ételle d'Hivaer Diffuser. £25.99, Sarafumi.
Made locally with a unique blend of essential oils with notes of sweet orange, cinnamon & nutmeg. The diffuser base oil is made from a vegan eco friendly renewable source and black fibre reeds which are vegan and cruelty free.
NEOM Christmas Wish Candle. £37, Sephora or Plaisirs.
You can't go wrong with a NEOM Christmas Wish.
Faux Fur Crossover Slider Slippers. £17.50, Marks & Spencer.
Stylish. Comfortable. You might want to get a pair for yourself as well.
Tea Towels, Libby Mcintosh Illustrations.
A touch of local art that is both fashionable and functional.
Bamford Nurture Notes & Recipes Book. £35, Plaisirs.
This will not only look amazing on the shelf, it will also teach all the Bamford ways.
Large Reactive Glazed Jug. £29.50, Marks & Specncer.
Perfect for displaying flowers or dried botanicals in a distinctive way.
Sunrise Wake Up Alarm. £36.99, Lumie.
Wake up to soft light instead of jarring alarm sounds.
Juno Vase. £35, Maison Demain Home.
Neutral, yet unique. We quite fancy one ourselves.
Gift Card. Mindful Chef.
The gift of convenience, health and great food. The whole family will love it.
Macrame Disco Ball. £35, StumpyLumpyKnots.
We love the juxtaposition of this sparkly disco ball with the handmade macrame casing.
Vazon Bay Print. £27, HB Studio Prints.
Perfect for a surfer or beach bum. Or just anyone who loves the West Coast.
Strawberry Thief Apron. £22, William Morris.
A classic print with a twist. Such a brilliant price. Your home-cook friends and family will love it.
You can browse The Ultimate Christmas Gift List 2023 here.