Christmas Gifts For The Whole Family.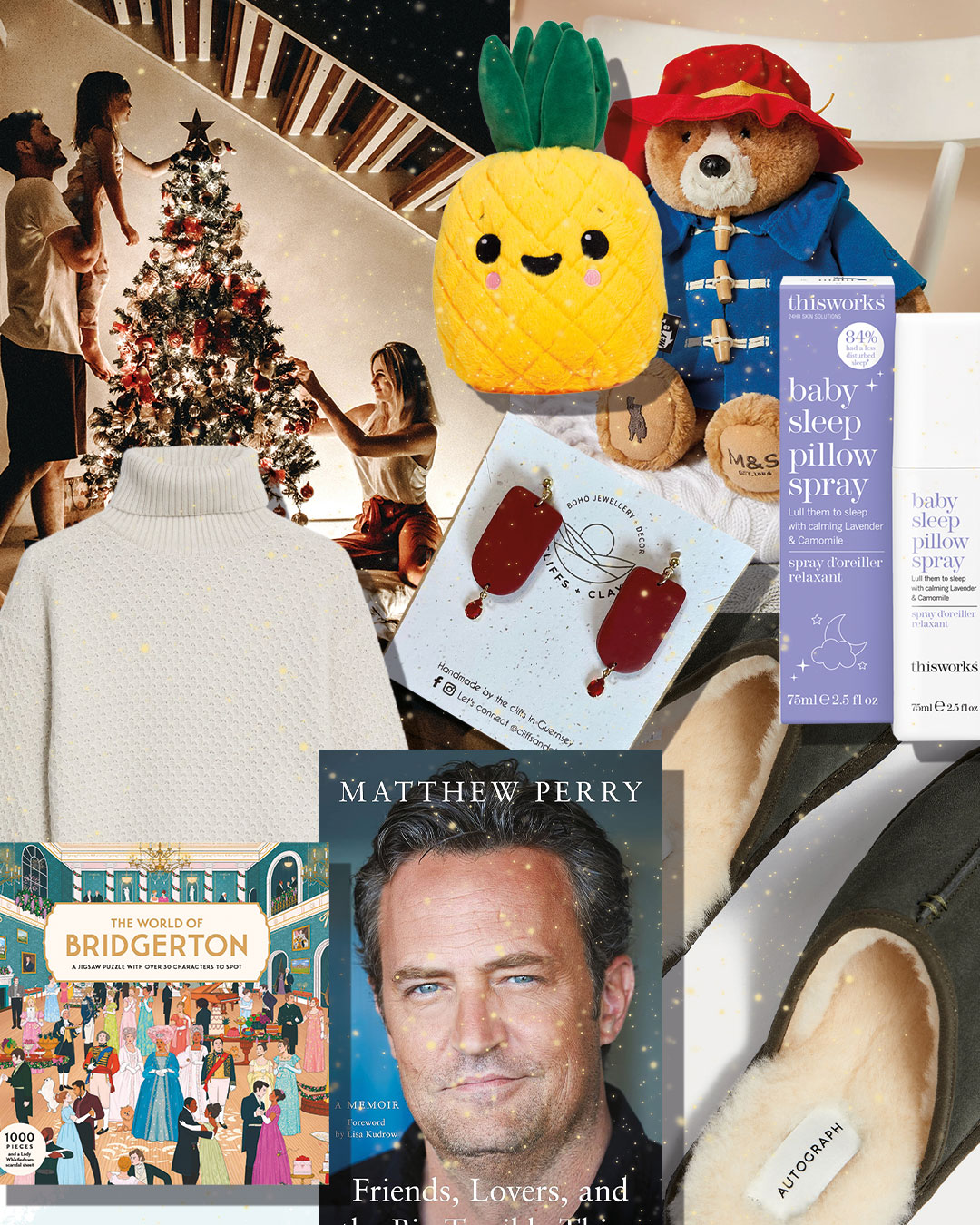 This article contains paid product placements and affiliate links, but all products featured are approved and loved by us.
Handmade Ruby Red Clay Earrings. Prices vary, Cliffs and Clay
Handmade clay jewellery here in Guernsey by local wellness coach Lou.
Bamford Collection Baby Gift Set. £75, Plaisirs.
This cute set includes Baby Powder, Baby Soap, Baby Balm, Baby Hair and Body wash and a small toy made from 100% organic Sheep's wool.
Paddington Bear. £15, Marks & Spencer.
A classic toy for all ages.
Pineapple Dancing Fruit Plush Toy. £22.99, Hey Bear Sensory.
If you know, you know. For the Dancing Fruit fans in the family.
This Works Baby Sleep Pillow Spray. £19, Plaisirs.
Anything to get some good sleep right? For parents who love a natural solution for sleep.
Suede Mule Slippers. £40, Marks & Spencer.
You can't go wrong with classic, comfortable slippers for Christmas.
World of Bridgerton Jigsaw Puzzle. £18.99, Maison Demain Home.
For the fans in the family. But also - a perfect screen-free way to pass a few hours over the festive season.
Matthew Perry: Friends, Lovers and the Big Terrible Thing. £12.50.
It has hit the bestseller charts for devastating reasons, but it contains a legacy he wanted all to know him by.
Textured Roll Neck Jumper. £29.50, Marks & Spencer.
This season is all about the cosy jumpers and this is the perfect addition to any wardrobe.
You can browse The Ultimate Christmas Gift List 2023 here.