Christmas Gifts For The Self Care Prioritiser.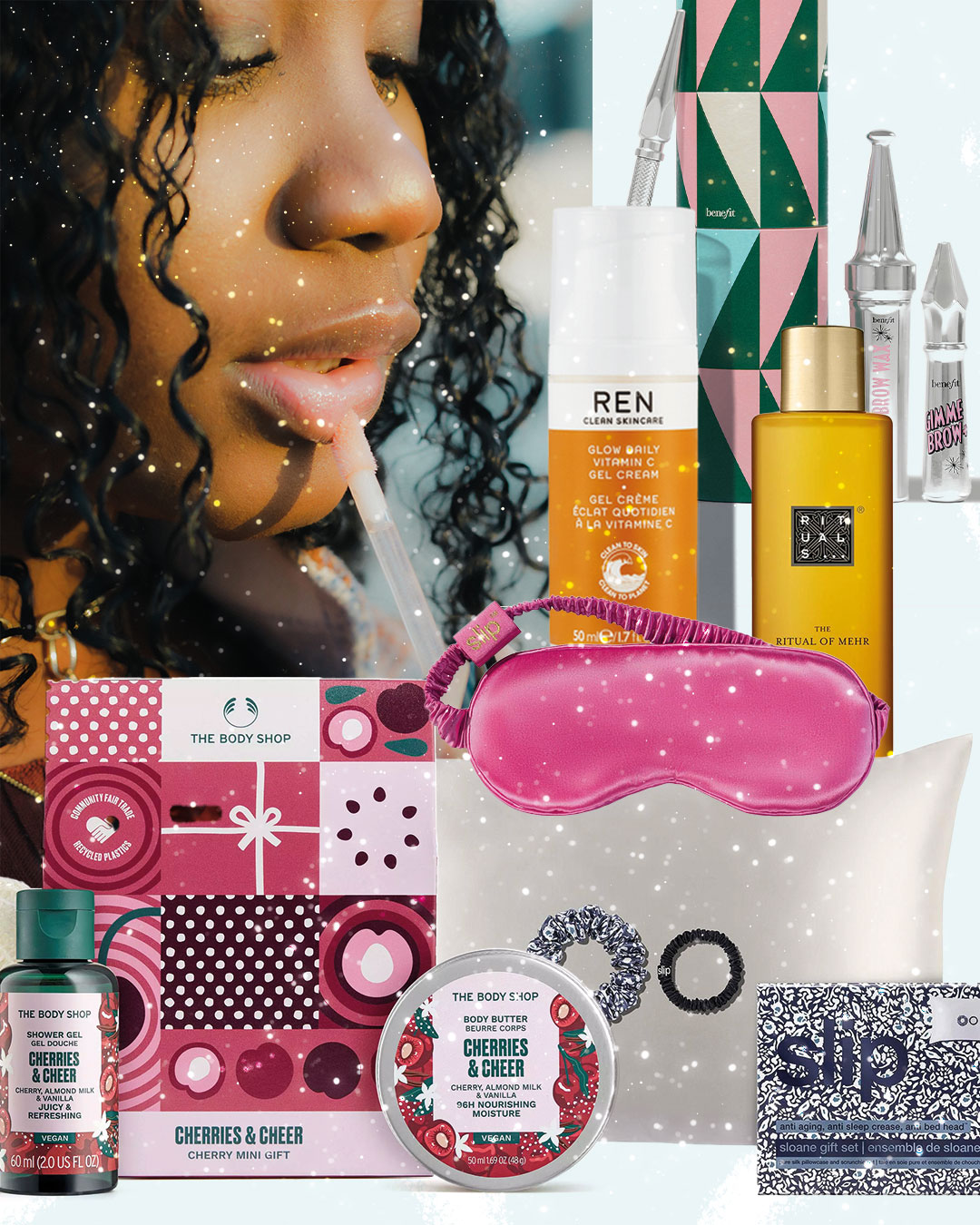 This article contains paid product placements and affiliate links, but all products featured are approved and loved by us.
Cherries and Cheer Mini Gift. £10, The Body Shop.
A cute little set with a few classic faves in a fresh cherry scent. It's like gifting a festive evening of self care to someone who needs it.
GISOU Honey Infused Leave In Conditioner. £26, Sephora.
This honey and argan oil infused spray detangles and conditions your hair whilst hydrating it in the long run. A favourite of Stef's. Perfect for curly hair.
REN Glow Daily Vitamin C Gel Cream. £42, Plaisirs.
This is a hero product in our eyes. Use for just a couple of days and see a noticeable glow in your skin. Worth EVERY penny. You might have to pick one up for yourself too.
Fluffin Festive Brows Precisely my Brow Pencil & Brow Gels Gift Set. £37, Benefit.
Everyone wants good brows, especially during the festive season. Gift this set of 3 full-sized award-winning products to someone on the go.
SLIP Queen Gift Set Sloane. £95, Sephora.
Silk pillowcases and hair accessories are the best kept secret of those with luscious locks, as they protext the hair from friction and breakage as you move around.
Slip® Pure Silk Sleep Mask. £50, Sephora.
A sleep mask, made with slipsilk™ and designed for 8 hours of uninterrupted beauty sleep.
RITUALS The Ritual of Mehr Shower Oil 200ml. £8.50, Sephora.
We love a gift that gives an experience like a very special shower oil that can be enjoyed daily.
You can browse The Ultimate Christmas Gift List 2023 here.