Try This Simple Sleep Hack to Improve Your Memory and Feel More Alert.
A study published in the journal Sleep shows that wearing an eye mask can help you have a better quality of sleep, which in turn can help to improve your memory and improve how alert you feel the next day.
How does it work? Well, it's simple really. Wearing an eye mask blocks out light overnight and stops light hitting the back of your eye while you sleep and the study shows that light disturbance overnight - even if it's a gentle, ambient light - can have a negative effect on the way our brain encodes information. This impacts our memory function and alertness, which in turn influences everyday things such as concentrating at work and driving.
In short, our quality of sleep is better when it's completely dark. So if you're thinking you'd like some of that, thank you very much, we've seleced a few quality eye masks for you to choose from below.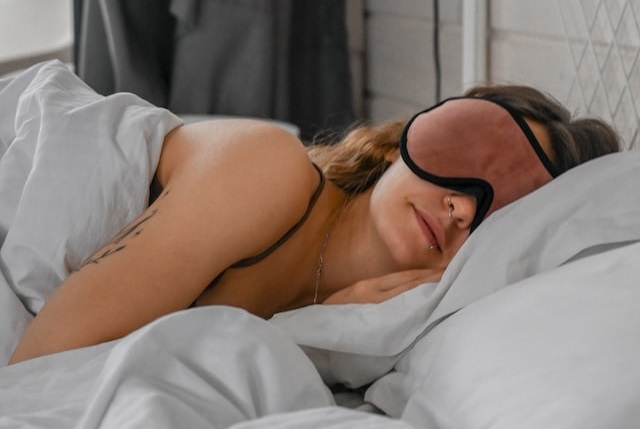 *this article contains affiliate links
1. The Perfect Fit Eye Mask
With its total blackout and ergonomic design, the Ostrichpillow Eye Mask is the best ally of those who need to switch off and rest in absolute comfort. It has been designed to create a cavity that allows you to open your eyes while wearing it, so you can experience total darkness without any pressure on your eyelids.
2. The Compression Eye Mask
The IMAK Compression Eye Mask blocks out light with weighted compression and is also a good choice for relief from headaches, with a built in ice pack for a cool compress. It's a good way to soothe puffy eyes too.
3. The Anti Ageing Eye Mask
If you love the luxurious feel of silk, the Slip Pure Silk Sleep Mask might be the one for you.The smooth silk material helps to prevent facial creasing. Combine it with a Silk Pillow Case, clinically shown to improve the appearance of fine lines , skin texture and radiance - yes please!